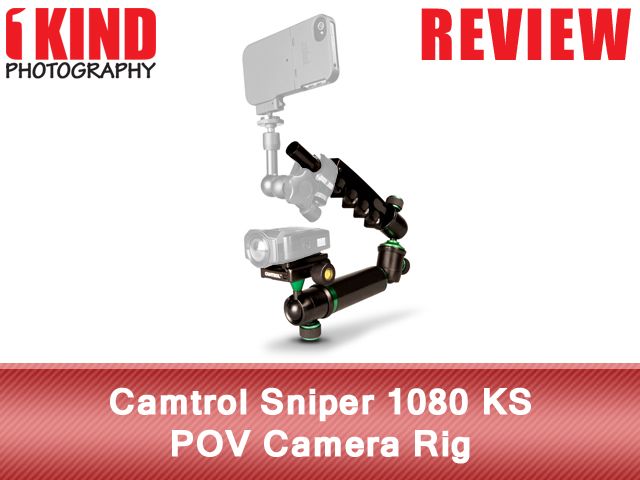 Overview :
The Camtrol Sniper 1080 KS is the "go-to" POV rig for shooting action-sports, athletes, documentary film makers and video professionals alike. When you want to capture moving first-person shots, a POV rig is essential, and when it comes to POV rigs, the Sniper 1080 KS is in a class of its own.
Features :
Net Weight : 1lb 11oz

Collapsed size : 10 1/4″L x 4 3/4″ w x 2 1/4″ T
19 3/4″ full extended L
Anatomical hollow handle for concealing wired accessories
1080 degrees of angles
Universal 1/4″20 mount
3.5lb weight capacity for camera, lenses, and accessories
Remote mounting post for lights, mics, and monitors.