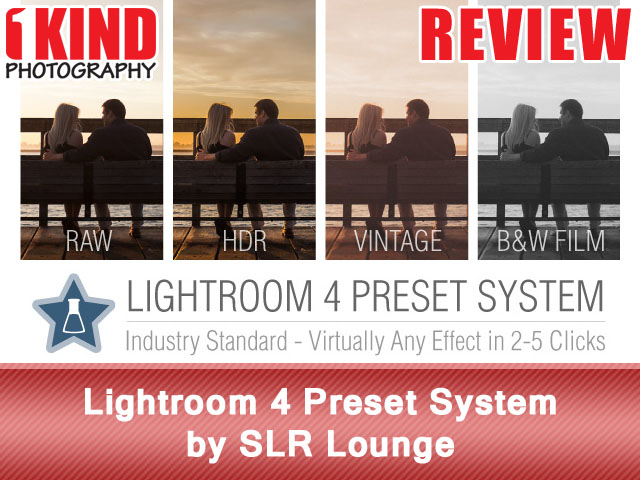 **This will also work on Lightroom 5 and Creative Cloud (CC)**
Overview :
The Lightroom 4 Presets System & Digital DVD by SLR Lounge is a collection of 216 Presets including 189 Develop Presets, 27 Brush Presets, and a nearly 6 hour digital DVD featuring over 40 video tutorials to teach you how to get the most from this powerful system!
We are confident that this is the best Lightroom 4 Preset System available. It is designed to not only be powerful enough to create any effect, but also intuitive enough to achieve them in just a few clicks saving you boat loads of time!
We polled Lightroom 4 Preset System users asking what they would have expected to pay for this system. Answers ranged from $250 – $500+. We want all of our products to not only be incredible, but also a strong value. So we are making the SLR Lounge Lightroom 4 Preset System + Downloadable Digital DVD available for only $99!
Currently, Post Production Pye can cull, organize, and post produce at the rate of nearly 1,500 images with just a mouse and keyboard, and 1,800 images per hour with simply a mouse, programmable keyboard, and the SLR Lounge Lightroom 4 Preset System.
Note: The digital download includes large exercise files and HD video files which add up to several gigabytes. For those with slower internet connections, this may require long download times. In these situations, we suggest that you let the downloads run overnight or you simply purchase the physical copy.
Features :
Basic Color Correction & Faux HDR Processing
Vintage Fades and Washes
Black and White and Antique Efects
Tilt Shift and Toy Camera Special Effects
Detail Enhancing & Portrait Retouching