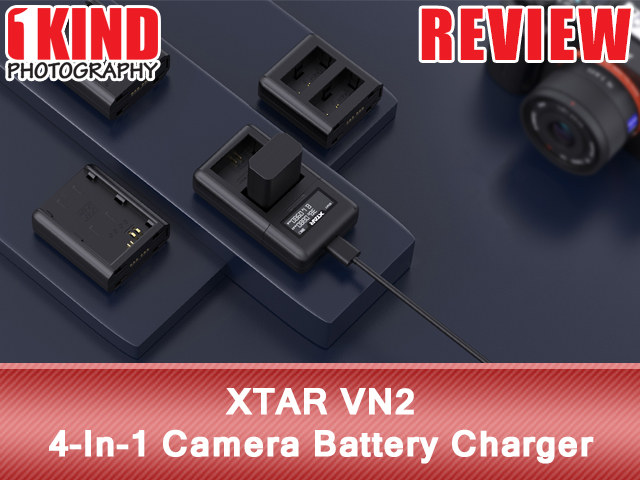 Overview :
VN2 has a design of removable charger head and plates. Simply by replacing charger plates, it becomes compatible with many camera batteries. VN2 currently has four replaceable plates (to be purchased separately) and allows charging four types of camera batteries: Canon LP-E6/E6N/E6NH, Canon LP-E17, Canon LP-E8 and Sony NP-FW50.
Features :
A smart 4-in-1 LCD display charger
Removable charging plates for 4 battery types:

Canon LP-E6/E6N/E6NH
Canon LP-E17
Canon LP-E8
Sony NP-FW50

2-bay charger, 2x0.5A, 1x 1A
Digital display shows real charging status
USB Type-C port, with maximum input 5V 2.1A
Automatically cut-off after fully charged
0V activation function revives your camera battery
Multi-protection for over-charge, over-discharge, over-temperature and soft start
Compact size, easy to carry out.