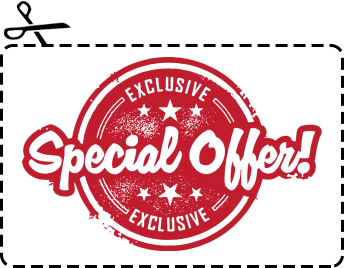 As a way to say
THANK YOU
to our readers, we have exclusive discounts or
FREE GIFT
coupon codes just for you! Simply sign up and we'll email you the exclusive offer.
→Offers may be added/removed at anytime without notice. You can unsubscribe and resubscribe again for latest deals.
→No other email will be sent other than exclusive coupon codes. Check back for any new deals/codes.
→Email may not show up in your inbox. Please check spam or other folder.
→If you still have not received an email with coupon codes within 30 mins, please
contact us
.
Please support this site. If you buy something through our posts, we may get a small share of the sale.