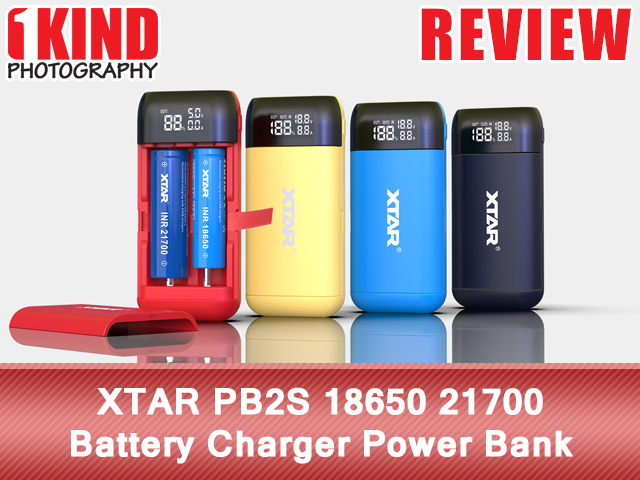 Overview :
The XTAR PB2S will quickly become your favorite dual-channel charger for lithium-ion batteries. Complete with a powerbank function, this charger not only keeps your batteries in proper working condition but your favorite USB electronics too. The PB2S supports both QC3.0 and PD3.0 fast charging methods for the quick revitalization of batteries, smartphones, tablets, and more. Additionally, the USB-C and USB-A ports work in conjunction with one another to charge two external devices at the same time. The Xtar PB2S has an easy-to-read screen that provides real-time information such as charging/discharging current, voltage, battery capacity percentage, and this information toggles between the two batteries by single-handedly pressing a button on the side. Another perk to the PB2S is patented Xtar features: 0V Activation Function which instantly revives over-discharged batteries and returns them to their original functioning state, and their three-stage charging system which starts with a trickle current, bumps up to a constant current and then moves to constant voltage once the battery is fully charged.
Features :
Portable Charger with Power Bank Function, Charge protected 18650 and unprotected 18650 18700 20700 21700 batteries. With your own batteries, you can even DIY the capacity of the power bank up to 10000mAh+.
Max 3A fast charging, supports the most popular QC3.0+PD3.0 dual-protocol fast charging.
Precise numerical tube displays real-time charging/discharging current and voltage, and battery capacity percentage, and supports a one-handed button to check each battery's charging voltage and current
Type-C and USB-A ports can both be used for output and charge two external devices at the same time, more convenient for outdoor usage. (*PB2S can also charge 'low-current' devices such as Bluetooth headphones and USB lights.)
PB2S comes with a magnetic cover, Dust-proof and Drop-proof; Built-in Ribbon for easy removal of the batteries; Rubber-painted Material, Skin-friendly Touch.