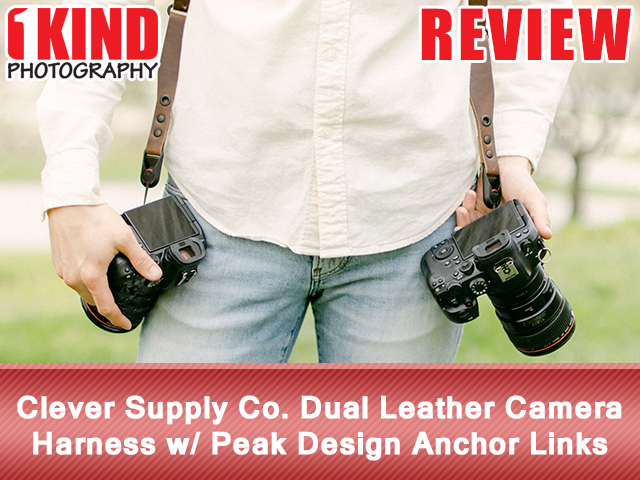 Overview :
First dual camera harness with Peak Design Anchor Links. Designed to be lightweight, silent, and seamlessly integrate between your other Peak Design camera straps.
Features :
Peak Design Anchors for quick and secure mount
High quality full-grain belt leather
Solid brass hardware and sliders
No hair snag design (long hair shooter friendly)
Backplate integration for better weight distribution
Removable shoulder pads
35% lighter than another popular competitor
Silent design (no distracting jingle)
Quality/Usability :
I love my
Peak Design Slide Camera Straps
. It's my go to strap when I need to carry my camera around. One thing I wish they offered is a dual camera strap option. I've looked at the popular HoldFast Money Maker, RL Handcrafts Clydesdale, BlackRapid, Etsy and even on
Amazon
. But one thing they all have in common is that they all use metal clasps and/or fastener that attaches to the bottom of the camera.
Since I already use Peak Design products, I'm using their anchor links on my R5 and R6 cameras. Not to mention, all my cameras have a Arca-Swiss plate on the bottom of the camera. So trying to incorporate a fastener on to my existing plates wouldn't be ideal as I would have to remove the fastener in order to mount my camera to the tripod. Depending on the situation, time is of the essence and I have to be quick.
I've seen videos on YouTube where photographers are in the same situation as me where they want a dual camera strap but continue to use the Peak Design anchors whether it's because they're invested in Peak Design products or for the ease of having to connect and disconnect their camera from the strap easily and with one hand. But for them, they had to either "hack" or "modify" the strap in order to integrate the Anchor Links to their strap. I don't have the tools to do so and I'm sure mine would turn into a hack job and not look good at all.
I stumbled upon a company called Clever Supply Co. (they are also on
Etsy
) that looks to met all my needs despite it costing a bit more than HoldFast; dual camera strap (leather is a bonus for me) and integrated Peak Design Anchor Links. I was looking to purchase the strap but since they are a very small company, they were sold out and weren't taking orders at the time and I was bummed. But out of no where, I got an automated email from them stating that they were opening up orders for a limited time and was taking pre-orders for November 2022 delivery. Talk about perfect timing. I literally jumped at the opportunity so that I can get on their list as my business travels will be picking up in 2023. And who knows when is the next time they will have orders again.
Needless to say, it shipped ahead of schedule and I got it middle of October, a month early! I was able to use it for a work event as well as a business trip. Couldn't have timed it better. But enough of me rambling, on to the strap!
You get the dual leather camera strap ($289.00) which comes in three color options: brown (as shown), black and bourbon (light brown/tan color). I opted for the safety tethers for an additional $20 for that extra security. This brought my total to $309.
Included with the strap are two Anchor mounts to attach to the bottom of your camera and for the Anchor links to attach to, sticker, business card, a total of six (6) or four (4) Anchor Links if you didn't opt for the safety tether, with two being spares and some keyrings depending on the eyelet of your camera. Also included is a canvas pouch to store your camera strap.


The attention to detail is very nice but at the same time, not obtrusive where its blatantly visible. There's an embossed "CLEVER SUPPLY CO." on the back plate and a small logo on the loop that holds the excess strap.
With the excess strap, you have the ability to adjust the strap to fit your body. I didn't have to make any adjustments as it was perfect for me out of the box.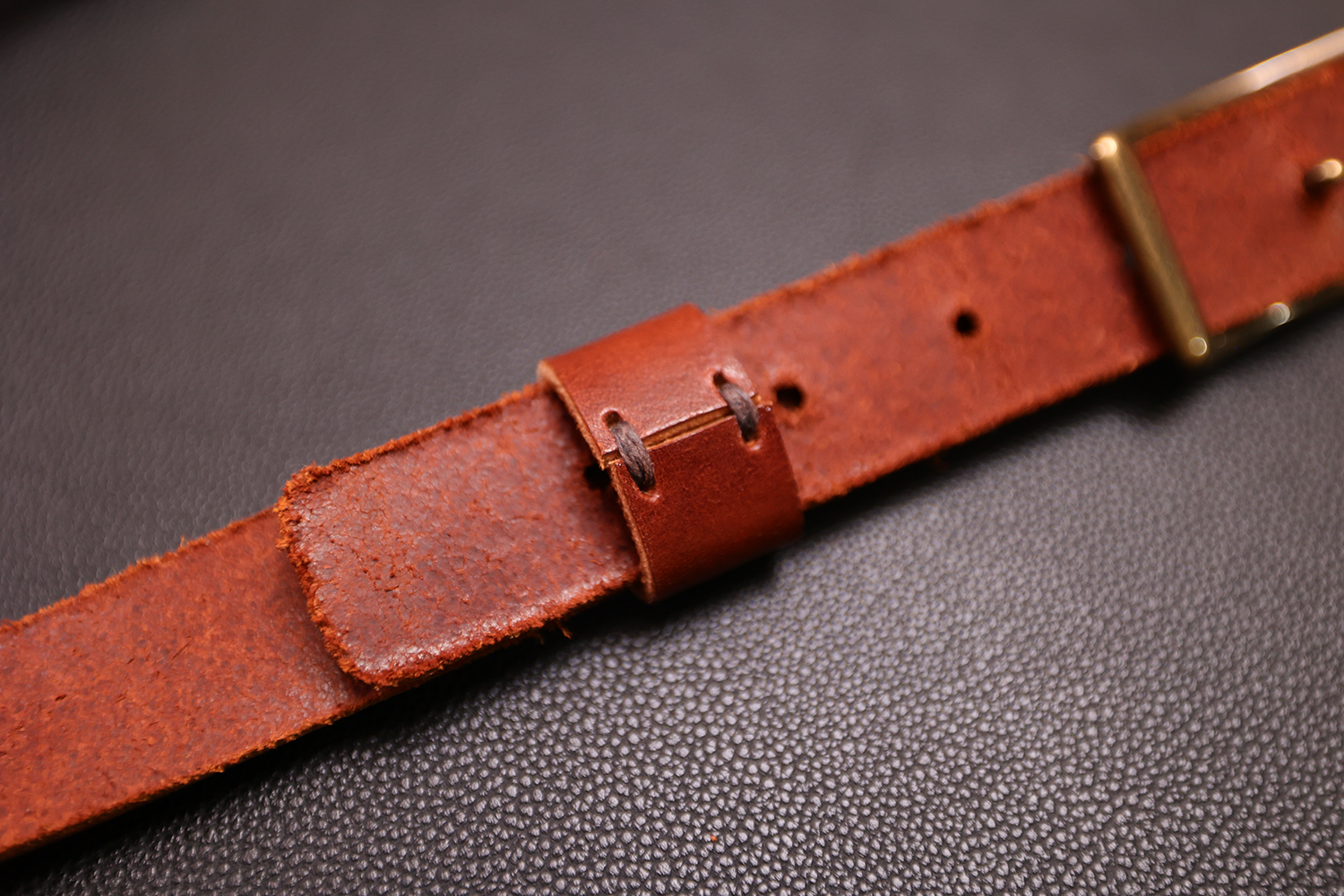 Of all the leather and minimal pieces of the camera strap, the back of the loop is the only stitching you'll find. Some other brands has stitching all long the sides of the strap merging two pieces of leather.
If you look at the edges of the strap, you'll see small pieces of the leather along the underside of the leather. This will clear itself up after a few uses. You'll also notice some of those small pieces of leather will flake/fall off. Again, this will clear itself up after a few uses. Since this is leather, I heard creaks during usage but this is because the leather needed time to work itself to be more flexible.
Unlike other dual leather camera straps that uses a lot of metal buckles, clasps and mounting points, the Clever Supply strap only has two buckles. There are two oval rings that is used mount the small strap that allows your camera to slide up and down the strap but they don't make any sound when in use and is not noticeable.
What really sold me on the strap was the Peak Design integration! As you can see, the rivets hold the strap together. They can not come off nor can you swap out hardware unless you cut the leather. The rivets look clean on both sides.
As mentioned in the beginning, I opted for the safety tethers that latches to the hole on the strap. The Anchor Links are capable of holding up to 200 lbs. which no one would be carrying that much gear but I just wanted that peace of mind and extra precaution. One mistake and down goes your camera and lens hitting the ground. Even with the Peak Design Slide Strap, it has two points of contact which is the top left and bottom of the camera.


The strap comes with shoulder pads made of leather. These do slide forward or back depending how you have the strap situated. I've worn the Dual Anchor Camera Harness strap for 3 days straight, 8-10 hours/day and the strap was comfortable. I did have to adjust the shoulder strap a few times because it does move around a little when you're lifting a camera on one side and the other side is pull down due to gravity. Not a big issue as it was still comfortable.


Here's a look at the strap laid out on the table of the front and the back.


And here's a look at the strap on a hanger to give you a better idea of what it looks like if worn.


Here's a look with cameras and lenses attached to the Clever Supply Dual Harness. I've used the strap with my Canon R5 and R6 camera bodies with a combination of RF 15-35 f2.8L, RF 24-70 f2.8L, RF 28-70 f2L and RF 70-200 f2.8L.


Here is a picture of me with the strap on along with Canon R6 with RF 15-35 on my left and R5 with RF 28-70 f2 on my right. I'm 5'9" and I didn't have to adjust the strap as it was the perfect length to grab my gear. The camera was right at my hands and I didn't have to reach lower or higher to get it.
Check out our video for an unboxing and more closeup look at the Dual Anchor Camera Harness.
Conclusion :
Overall, the Clever Supply Co. Dual Leather Anchor Camera Harness was the perfect choice for me where I didn't have to hack an existing dual camera strap in order to incorporate Peak Design Anchors. This was right out of the box and although this cost more than other more popular straps, the fact that what I wanted was integrated, it was well worth the slightly higher premium.
Another thing that Clever Supply prides itself on is that its lighter and quieter compared to its competitors because it doesn't have all that metal hardware on the leather straps.
Regardless of what gear combination I used, the strap felt very comfortable. Grabbing camera gear was natural and quick. The only thing I disliked was that if you have the safety tether and you're walking around a lot with your camera by your side, the safety tether has a tendency to wrap itself because the Anchor Links has spun around and you would have to untwist due to the bouncing off the side of your leg. If you just had the one point of contact, it wouldn't be an issue. Same would be for another strap that uses a tether and single point of contact at the bottom of the camera.
I reached out to Clever Supply Co. and they were nice enough to offer my readers a 10% coupon code to be used on their
online store
with coupon code
1kindphoto
. Unfortunately, due to the production cost of the Dual Anchor Camera Harness, it is excluded from any discounts. But it's perfect if you're in the market for any of their other straps such as their Peak Design Anchor leather wrist strap and Peak Design Anchor leather sling strap, leather split ring straps that uses keyrings for smaller eyelets, key clip, leather tray, wallets and many more.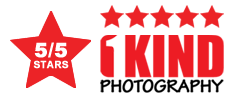 ---