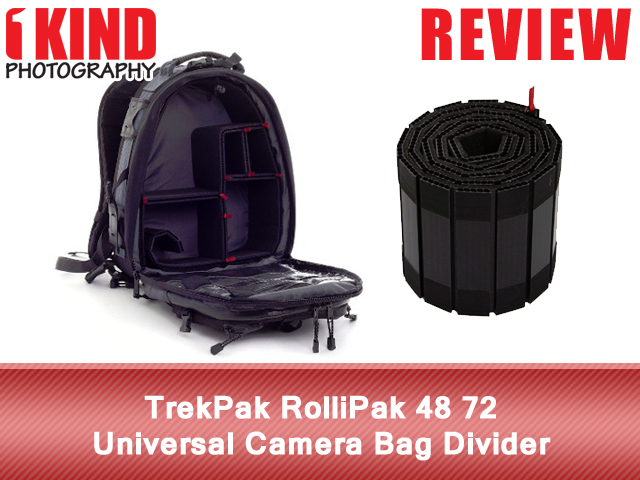 [success headline="DISCOUNT"]As a follower of 1KIND Photography, you are eligible for a special 10% discount on TrekPak products. Details are at the end of this review![/success]
Overview :
RolliPak is an easy-to-install, lightweight alternative to the velcro dividers currently taking up space in your camera bag! Utilizing the same TrekPak pin system, RolliPak seamlessly integrates into any camera bag by attaching to the velcro that is already lining your bag. Simply unroll RolliPak in your bag, trim to desired length, pin in your dividers, and add your gear! Yup, it's really that simple. It works great in ThinkTank, LowePro and most softsided, fabric lined bags. Your bag, Your way.
RolliPak 48 Kit contains:
One • 48 inch perimeter piece
3 • 23 inch dividers
Cutter Tool
20 pins with 20 red pull tabs
RolliPak 72 Kit contains:
One • 48" + One • 24" perimeter pieces
4 • 23 inch dividers
Cutter Tool
30 pins with 30 red pull tabs.