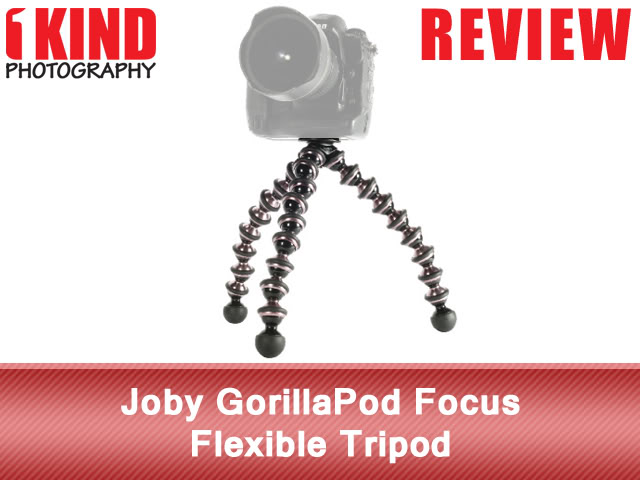 Overview :
The
Joby Gorillapod Focus
is an ultra-versatile mini-tripod (or grip) that was designed for use with large pro SLR cameras with large zoom lens attached, or with prosumer level camcorders (max. load capacity of 11 lbs/5kg). The Gorillapod Focus allows you to achieve the stability of a standard tripod, but at a fraction of the size and weight. The three multi-segmented flexible legs can be formed to grip almost any protrusion, be it a branch, doorknob, rock, or uneven surface.
Its sockets are machined from sturdy aluminum, with anodized gunmetal finish. Each of the joints can bend and rotate 360°, to wrap around objects. The bottom rubber segment on the legs is larger to allow it to be used in the traditional way.
Features :
Sturdier aluminum-reinforced sockets support professional equipment and help you get a steady shot in virtually any environment.
Flexible joints bend and rotate 360° to form the perfect shape. High-quality, injection-molded plastic ensures snug joints that stay firm.
Rubberized ring & foot grips provide extra gripping power to grapple wherever you want to go.
Bigger and better means you can shoot with heavier cameras, lenses and video camcorders up to 11 pounds.
Adapter screw allows you to mount both the standard 1/4-inch cameras and other 3/8-inch professional cameras, tripod heads and video cameras.