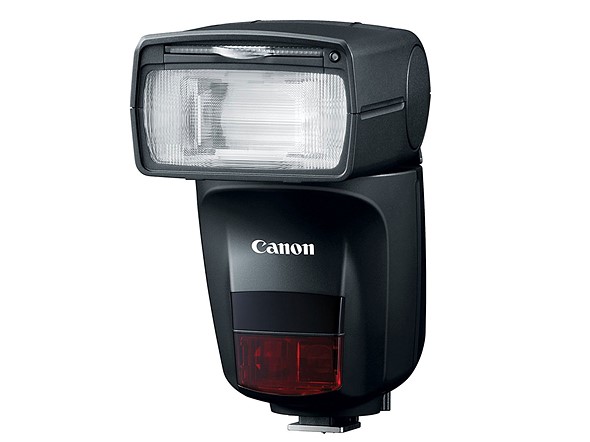 Today, Canon announced a new speedlite flash, the
470EX-AI
. The Canon Speedlite 470EX-AI automatically pivots to create an optimal angle for bounce flash. There are motors and gears in the flash that literally does all the positioning for you.
The flash has a guide number of 47 and uses pre-flash to first calculate distance to the subject, then distance to the ceiling, and moving the flash into its final position. The best angle for bounce is determined only by these distance calculations, and doesn't take into account the color of the ceiling such as black or dark ceilings.
The 470EX-AI can also re-position itself when quickly shifting between portrait and landscape shooting. Turning the camera from landscape to the portriat and double half-pressing the shutter rotates the flash automatically to adjust the bounce. More advanced photographers can use this feature in conjunction with a semi-automatic mode. This mode allows the photographer to position the flash themselves, while remembering the flash angle and automatically re-positioning itself when shifting to portrait orientation and back again.
The 470EX-AI includes infrared AF assist, and provides coverage from 14mm and 24-105mm. It doesn't offer radio triggering, but it can be used as an optical receiver. The Artificial Intelligence Bounce (AI-B) will not work with cameras released before July 2014 and it will not work with Canon M Series mirrorless cameras. The Canon Speedlite 470EX-AI will be available in April for $400.
Preorder: Canon Speedlite 470EX-AI $399