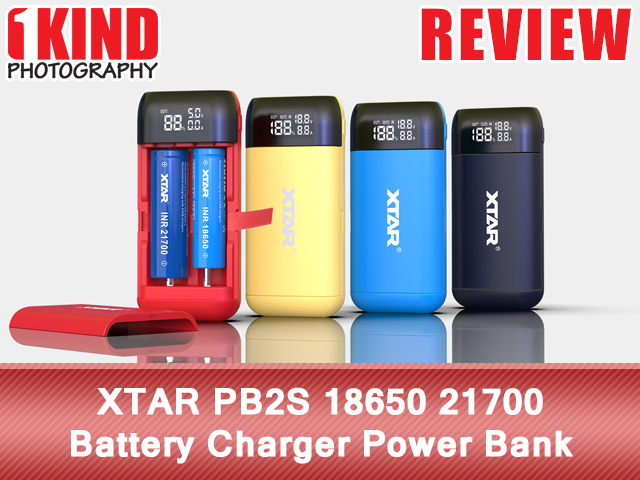 Overview :
The XTAR PB2S will quickly become your favorite dual-channel charger for lithium-ion batteries. Complete with a powerbank function, this charger not only keeps your batteries in proper working condition but your favorite USB electronics too. The PB2S supports both QC3.0 and PD3.0 fast charging methods for the quick revitalization of batteries, smartphones, tablets, and more. Additionally, the USB-C and USB-A ports work in conjunction with one another to charge two external devices at the same time. The Xtar PB2S has an easy-to-read screen that provides real-time information such as charging/discharging current, voltage, battery capacity percentage, and this information toggles between the two batteries by single-handedly pressing a button on the side. Another perk to the PB2S is patented Xtar features: 0V Activation Function which instantly revives over-discharged batteries and returns them to their original functioning state, and their three-stage charging system which starts with a trickle current, bumps up to a constant current and then moves to constant voltage once the battery is fully charged.
Features :
Portable Charger with Power Bank Function, Charge protected 18650 and unprotected 18650 18700 20700 21700 batteries. With your own batteries, you can even DIY the capacity of the power bank up to 10000mAh+.
Max 3A fast charging, supports the most popular QC3.0+PD3.0 dual-protocol fast charging.
Precise numerical tube displays real-time charging/discharging current and voltage, and battery capacity percentage, and supports a one-handed button to check each battery's charging voltage and current
Type-C and USB-A ports can both be used for output and charge two external devices at the same time, more convenient for outdoor usage. (*PB2S can also charge 'low-current' devices such as Bluetooth headphones and USB lights.)
PB2S comes with a magnetic cover, Dust-proof and Drop-proof; Built-in Ribbon for easy removal of the batteries; Rubber-painted Material, Skin-friendly Touch.
Quality/Usability :
A must have in any photographers bag or just in general is a power bank. XTAR sent us their PB2S battery charger power bank to review and we tested it with our normal usage.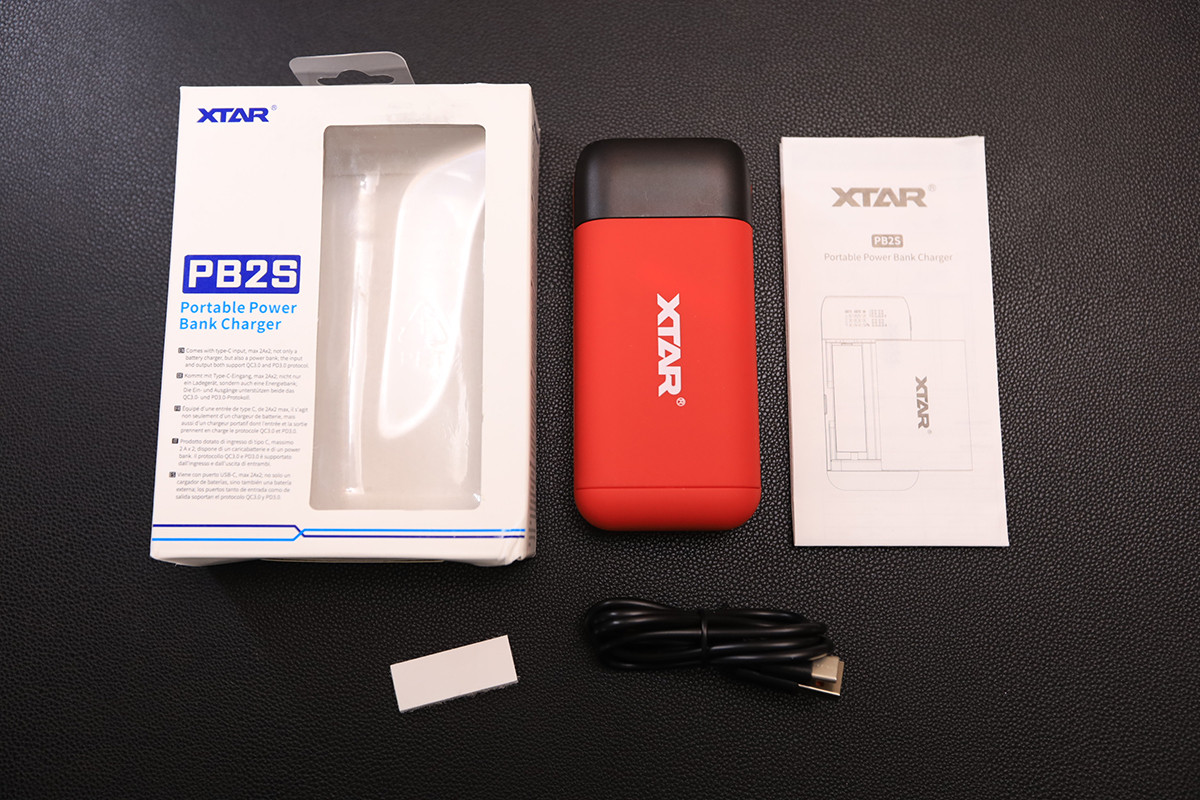 Included with the XTAR PB2S is the unit itself along with USB-A to USB-C cable, manual and they also included velcro as well. I'm not sure what this would be used for and its not listed on XTAR's website.
On the front, the top portion in the smoked cover houses a display. The portion with the XTAR logo is your battery cover that is held in place magnetically.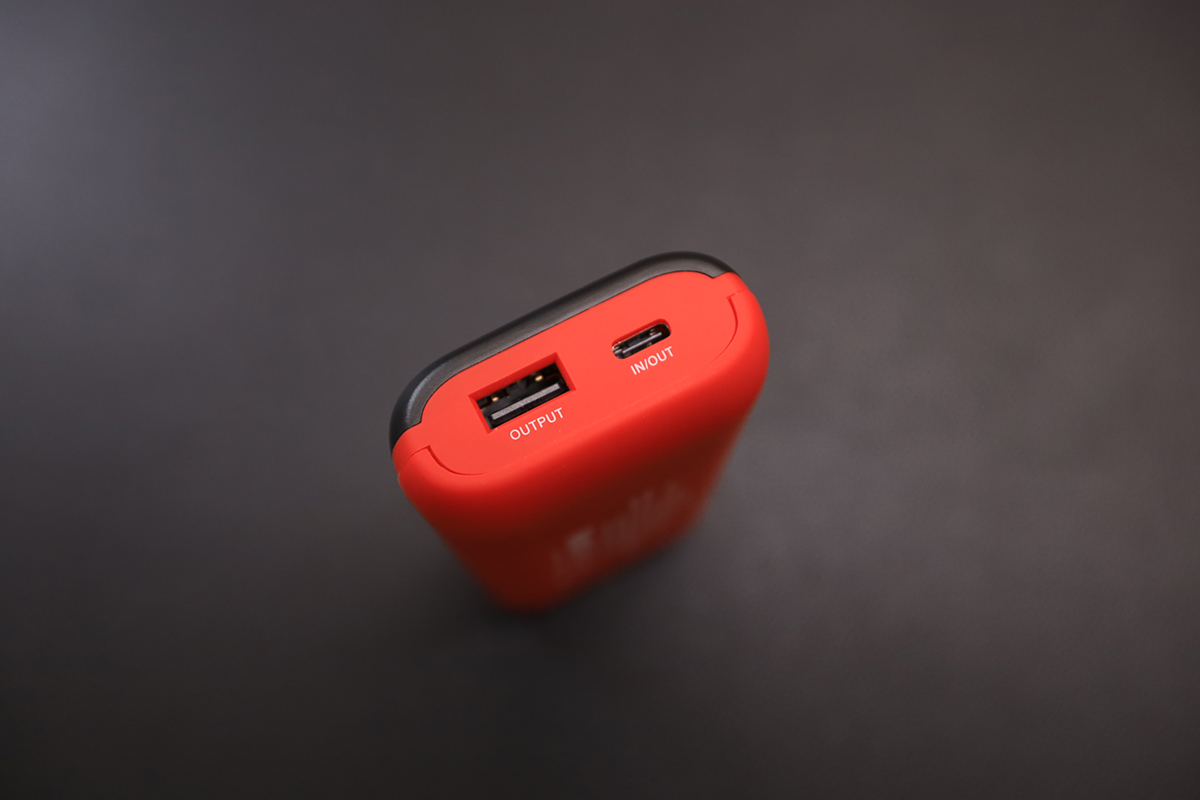 Right above the display are two ports; USB-A and USB-C. The USB-A port only outputs where as the USB-C port outputs and inputs. So you can charge up to two devices simultaneously.
USB input and output is supports QC3.0 & PD3.0 (5V 2A / 9V 2A / 12V 1.5A).


With the magnetic cover removed, there are two battery bays along with a red ribbon. This red ribbon allows for easy removal of the batteries that sits on top of the ribbon. To remove, simply grab the tail end of the ribbon and lift up on the ribbon and the batteries will pop out.
The battery bays supports 3.6V/3.7V Li-ion/IMR/INR/ICR battery types and sizes such as protected 18650 and unprotected 18650 18700 20700 21700 batteries. These are the same type of batteries that are used for flashlights, laptop battery packs, cordless tools and various devices that requires a portable battery.
This is one of the reasons why I like the PB2S as it allows you to DIY...choose your own batteries and is swappable. Yes, you can even mix and match different batteries. So you can have a 18650 in one bay and a 21700 in another and it will still work without any issues. Whereas traditional battery banks have the batteries soldered and are not replaceable.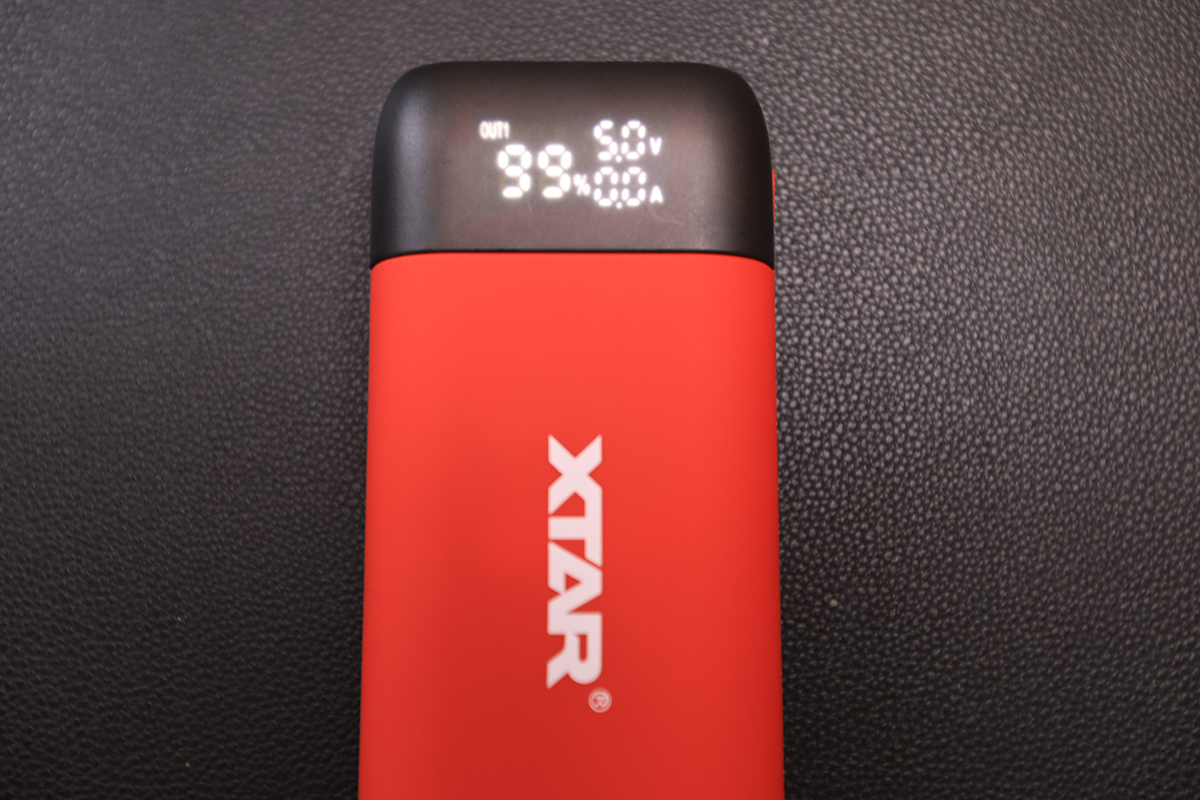 With the batteries installed, the display will show your battery percentage as well as your voltage and amperage. The casing is smoked and a bit diffused/frosted so the display isn't as clear as a clear screen but its still very bright and readable.
The top of the display will also say "OUT" to let you know that the PBS2 is charging your devices.
With the Lithium Ion batteries and its higher capacity, you're able to charge all types of devices. We were able to charge Canon LP-E6 batteries using the
XTAR VN2
, along with our
Hollyland LARK 150
lavalier set and
Vemico Sony NP-F970
batteries.
You'll also have no issues charging your smartphone devices and tablets as well. I don't have a USB-C to Lighting but I just wanted to show off what it looks like when the output is through the USB-C. Nothing different from the normal USB-A port but USB-C does charge your devices faster.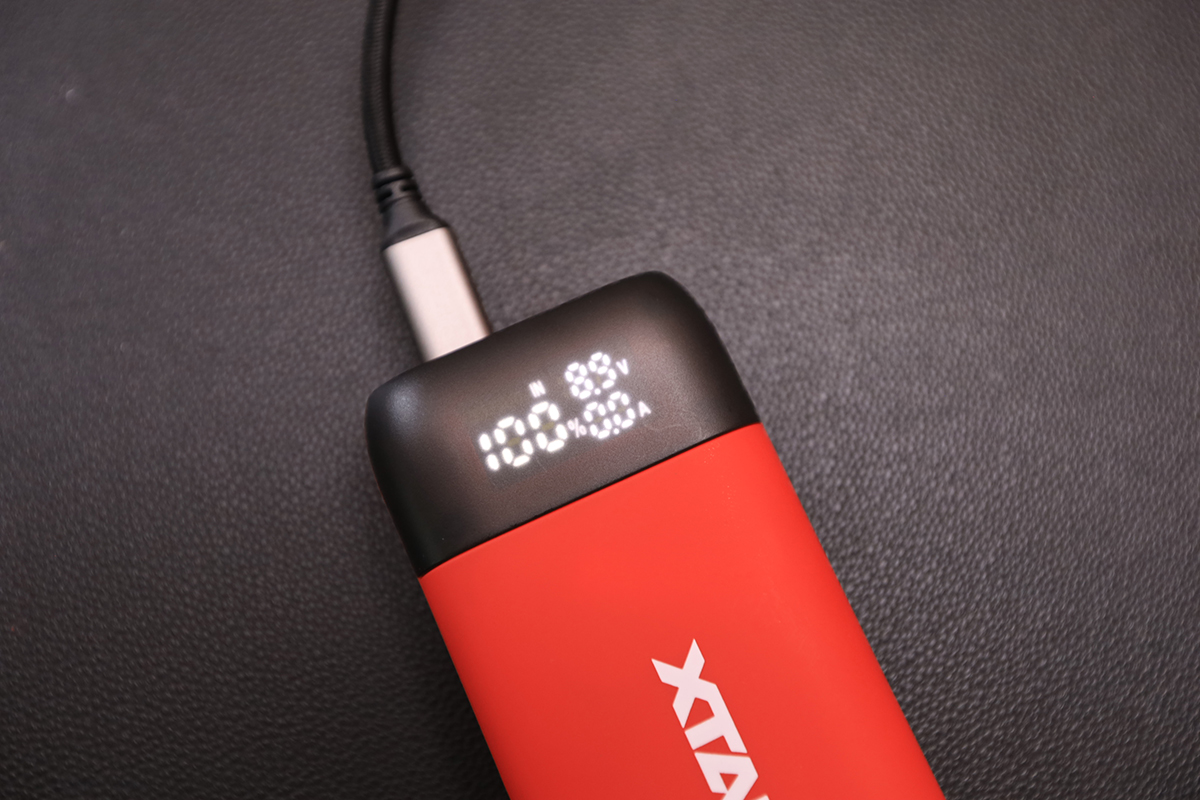 To recharge the batteries in the PB2S, simply plug a USB-C cable and it could be a USB-C to USB-C or USB-A to USB-C and it will display "IN" as well as the voltage and current.
Conclusion :
Overall, the XTAR PB2S 18650 21700 Battery Charger Power Bank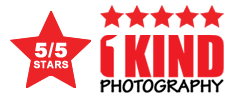 ---