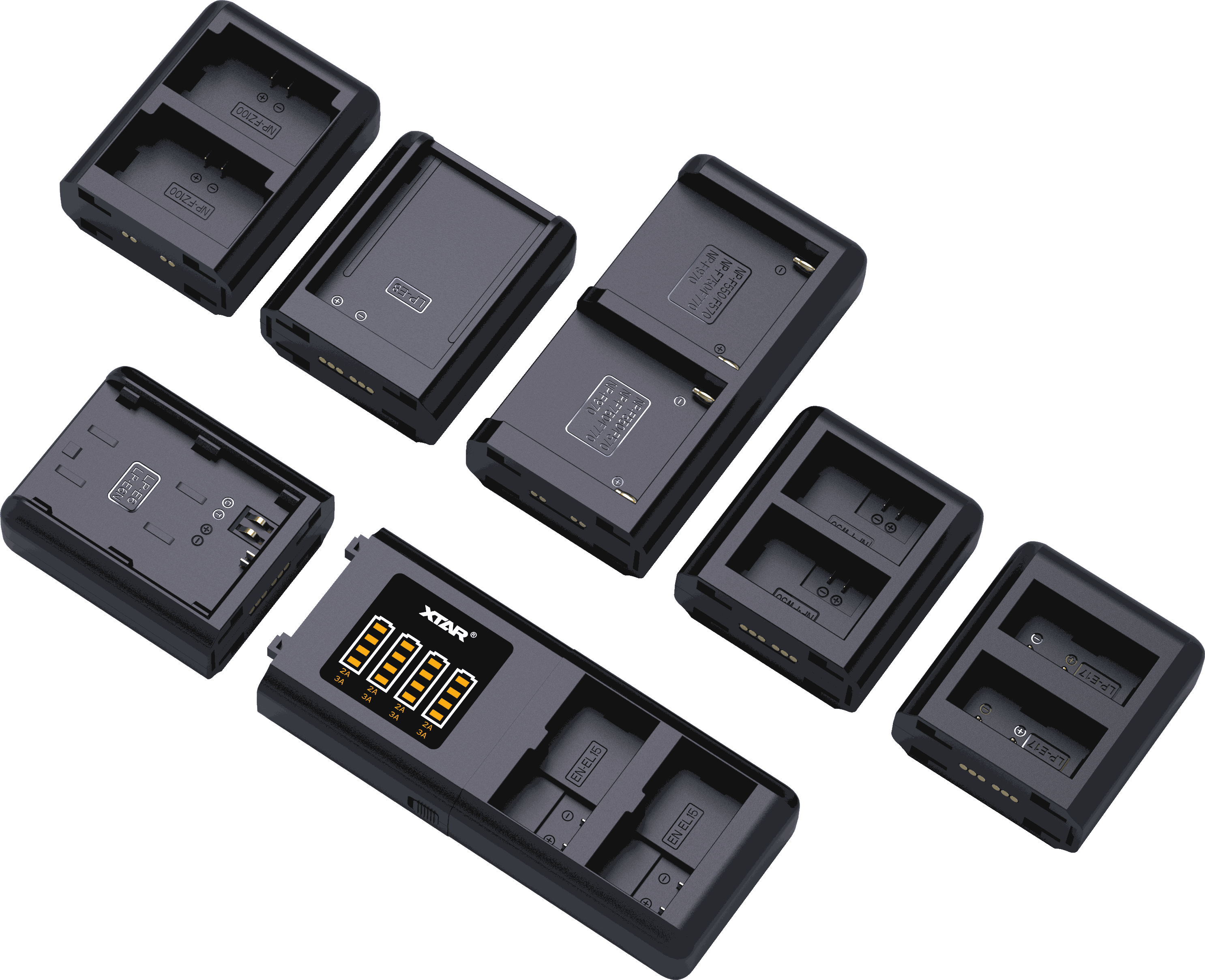 Our good friends over at XTAR are gearing up to release their newest 7-in-1 camera battery charger, the SN4. SN4 is a 4-slot detachable camera battery charger, which can be freely detached and combined. It can charge variety camera batteries of Canon, Sony, Nikon and other popular brands. Its similar to their
XTAR VN2 4-in-1 Camera Battery Charger
that we reviewed (and use daily), which featured the ability to charge four different types of camera battery plates from one base. But with the new SN4, you're able to charge up to
SEVEN
different types of batteries (three being newly added).
Here's a list of compatible batteries:
Canon LP-E6/E6N/E6NH
Canon LP-E8
Canon LP-E17
Sony NP-FW50
Sony NP-FZ100
Sony NP-F550/F570; NP-F750/F770; NP-F970
Nikon EN-EL15
COMING SOON: Panasonic, Fujifilm, GoPro, DJI, Insta360 and so on
The three new battery plates is for the Sony NP-FZ100, NP-F550/F570; NP-F750/F770; NP-F970 and the Nikon EN-EL15. If you're a user like me who has Sony NP-F970 batteries, Canon LP-E6 and LP-E17 batteries, this will come in super handy! You'll be able to charge multiple different batteries at the same time from the same charger. No more having to carry different chargers and occupying multiple outlets.
The SN4 also charges quicker and supports PD3.0, QC3.0 & 5V 2A. So how quick? In one hour, you can charge a Canon LP-E6, Nikon EN-EL15 or Sony NP-F550 to 75% capacity. Sony NP-FZ100 to 80% capacity or Sony NP-F970 to 45%. This is great if you're in a pinch and need a quick charge up.
XTAR has a
sign up
page so that you're put on a list to be notified of when the Kickstarter campaign goes live. The first 500 Super Early Bird backers will get 40% OFF!
No word on pricing or when the Kickstarter campaign will go live but we will update this post when it does. We're hoping to get our hands on one so we can give you a full review and up-close look at the SN4. We are looking forward to eliminating having to lug around so many chargers and speed up charging time. Stay tuned!
Meanwhile, take a peak at the SN4.