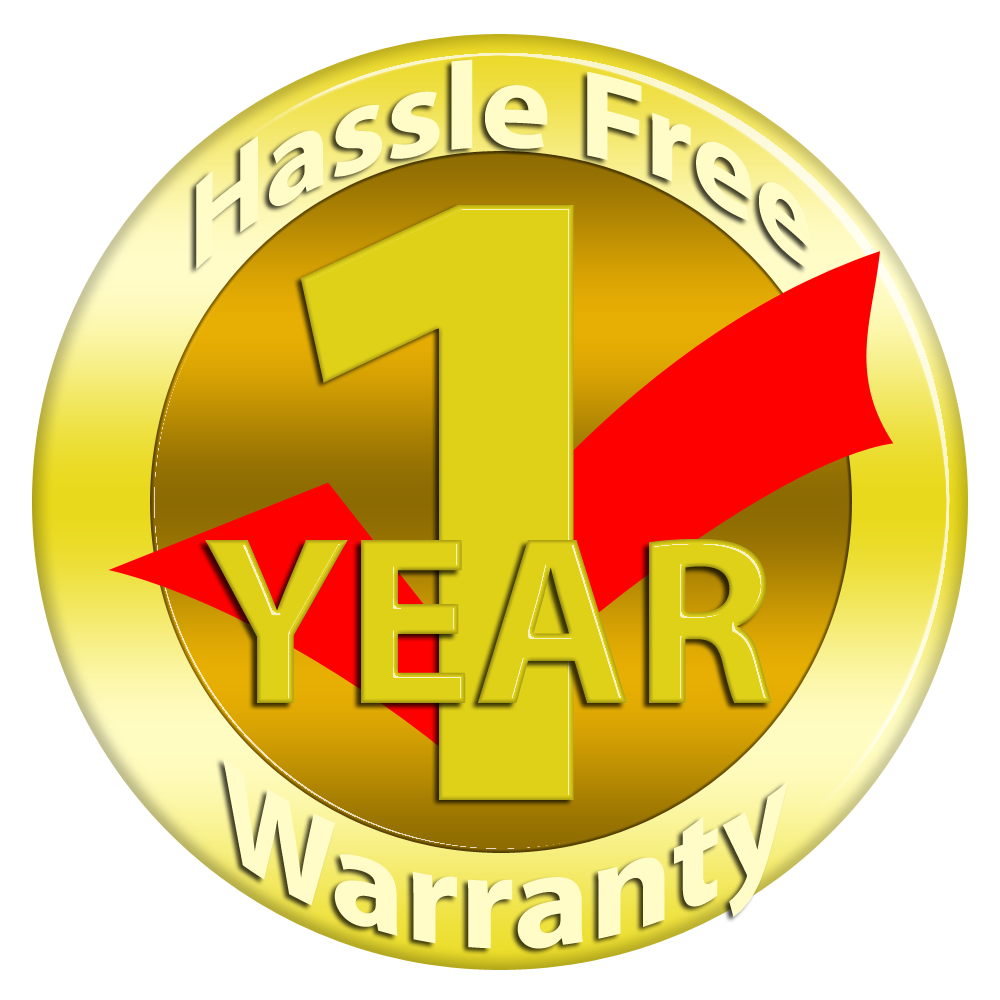 As I browse various photography forums and look at marketplaces whether its looking for deals or selling my own gear, potential buyers usually ask for a copy of sales receipt for warranty purposes (if there is any time remaining). There's also been online deals and people question the manufacturer warranty from a non-authorized dealer.
Some people say that warranty is not transferable, whether or not a manufacturer will repair under warranty or some just don't know if the product they purchased or about to purchase is eligible for warranty. This article will help you get a general idea and a better understanding of each manufacturer's stance on warranty and what to look for if you want full manufacturer warranty.
If you don't have any warranty and feel you can make the minor repairs, I've also included information on how and where to purchase replacement parts.
*NOTE: I am not customer support or representative for any of the manufacturers mentioned in this article. Any information in regards to warranty is information gathered from online forums, information provided on the manufacturers website or warranty cards that come with products and/or personal experience.
If you have comments, want to share your experience or have additional information that you would like to contribute, let us know and we'll update this article. I will be updating this article as more information become available.
Continue reading for detailed information from each manufacturer.
What is "Gray/Grey Market"?
Generally, a manufacturer works with a single importer who can sell and support their products in a given region. The importer usually has local dealers and distributors who resell the imported products; this is called a "distribution channel". Gray Market refers to merchandise that is imported and sold by methods other than these normal channels.
For local safety regulations and certifications (FCC, CE, UL, etc.) and government requirements a manufacturer provides special packaging (manuals in the appropriate language, power cables designed for the local receptacle, etc.) and product engineering designed to meet local codes. Manufacturers also have service and support agreements with the authorized importer.
Gray Market items are not designed to be sold in a particular market and cannot be supported by the authorized importer because they may not meet mandatory safety and certification codes. Because these items are not designed for a particular market they may not function properly, or the authorized importer may not be equipped to provide service, support or software.
With the opening of international borders and the use of the Internet to sell goods, Gray Market equipment has become extremely common in the photographic and consumer electronics markets. Many different types of equipment are brought into North America for sale without the proper documentation and US consumers do not always know what they are purchasing.
Because the resellers' cost is less they can sell Gray Market items for less. Unfortunately this price savings is only on the initial purchase; because service and support is more difficult to obtain it may end up costing the consumer more in the long run.
General Rule of Thumb:
1.
Always buy from authorized dealers such as
Amazon
,
B&H Photo
and
Adorama
, if you want warranty. Camera manufacturers usually will not accept warranty repairs unless it's purchased from an authorized dealer.
If the deal was just too good to be true, it probably was. One of the first indicators that a piece of merchandise might be Gray Market is if the price is considerably less than most other resellers.
Camera manufacturers also will not repair gray market items. If you have a problem with a gray market item, you'll have to send it back the reseller or importer for warranty claims. Doing this will cost a lot and longer wait time due to shipping overseas.
2.
If buying from
Amazon
, item must be "
Ships from and sold by Amazon.com
" (as shown below) in order to have valid warranty.

Amazon's marketplace (3rd party sellers) tend to be non-authorized dealers or an independent seller. If you're unsure if the 3rd party sellers are authorized dealers, take a look at the list of authorized dealers in the PDF provided by manufacturer (below).
3.
If buying an item from an eBay, the seller must be an authorized reseller (as shown below). If you're buying an item from a seller who's a normal eBay seller or an online store that is not an authorized reseller, there is no valid manufacturer warranty. Be aware that some sellers will claim there is US Warranty but read the description and fine prints carefully in the auction before purchasing. The warranty may be from a 3rd party (at additional cost) or sellers store warranty and not from the manufacturer.
Example of Authorized Dealer/Reseller:
If you purchased on eBay from an authorized dealer such as
Adorama
, you still qualify for any rebates (if available) and manufacturer warranty because they will provide you with a store receipt/invoice to be used as proof of purchase.
Example of Non-Authorized Dealer/Reseller:
Non-authorized dealers may provide you with receipt/invoice for warranty but manufacturers may not accept them since they are not authorized dealers. Some may just give you PayPal invoices, which are not valid proof of purchases.
4.
The following is basic warranty information. It's generally the same across the board with most manufacturers but it may vary slightly:
The limited warranty is only effective upon presentation of your Bill of Sale or other proof of purchase. The Equipment is warranted under normal, non-commercial, personal use, against defective materials or workmanship as follows: Parts: Defective parts will be exchanged for new, remanufactured, repaired and/or recycled parts for a period of ONE YEAR from the date of original purchase. Labor: For a period of ONE YEAR from the date of original purchase, labor will be provided free of charge by our factory service centers or designated service facilities located in the United States. When returning Equipment under this warranty, you must pre-pay the shipping charges, and you must enclose the Bill of Sale or other proof of purchase with a complete explanation of the problem. During the ONE-YEAR warranty period, repairs will be made and the Equipment will be return-shipped to you free of charge. For repairs after the warranty period is over, you will be given an estimate of the cost of repair and an opportunity to approve or disapprove of the repair expense before it is incurred. If you approve, repairs will be made and the Equipment will be return-shipped to you (shipping charges apply). If you disapprove, we will return-ship the equipment at no charge to you.
Warranty does not cover loss of or damage to the Product due to abuse, mishandling, improper packaging by you, alteration, accident, electrical current fluctuations, failure to follow operating, maintenance or services performed by someone other than manufacturer, or an authorized service provider for the Product. Without limiting the foregoing, water damage, sand/corrosion damage, battery leakage, dropping the Product, scratches, abrasions or damage to the body, lenses or LCD display.
Warranty does not cover use of parts or supplies (other than those sold by the manufacturer) that cause damage to the Product or cause abnormally frequent service calls or service problems.
Warranty is not valid if the Product has had its serial number or dating altered or removed.
Warranty usually does not cover any included accessories.
Warranty exchange or replacement does not extend the original warranty period of the Product.
5.
If you're handy and looking for replacements parts to replace yourself, you can order parts from the following places:
Canon Service Parts (866) 481-2569
Nikon does not sell genuine parts to customers and ended their Authorized Repair Program (as of March 2020)
---

Complete list of Canon Authorized Dealers
You may obtain technical support for your Product as follows:
E‐mail support via our Web site at https://www.usa.canon.com/internet/portal/us/home/support/
Telephone assistance from a Canon U.S.A. Customer Care representative free of charge during regular business hours at 1‐800‐OK‐CANON (1‐800‐652‐2666)
Canon includes warranty cards/slips with their products.
All Canon professional products are manufactured to the highest quality standards that businesses and working professionals require. And Canon's product warranty and industry leading service and support ensure both peace of mind and years of maximum value for your business.
All professional products sold via Canon USA authorized resellers are covered by a comprehensive product warranty. These warranties provide support should an unexpected problem occur due to a manufacturer's defect. To review the terms of individual product warranties, please click on the links below for details on the coverage provided for each product.
Are camera/lens warranty transferable?
In pretty much all of the PDFs, the second or last page (depending on PDF warranty), right above Canon U.S.A. states the following:
"THIS LIMITED WARRANTY SHALL NOT EXTEND TO ANYONE OTHER THAN THE ORIGINAL PURCHASER OF THE PRODUCT, OR THE PERSON FOR WHOM IT WAS PURCHASED AS A GIFT, AND STATES YOUR EXCLUSIVE REMEDY."
This states that the warranty is valid to the original purchaser. This we all know. However, it also says that the warranty is valid for the person who is receiving the product as a gift as well. For example, if I bought something for a friend and it's a surprise gift, the receipt will have my name and address. Since it's a gift, the warranty will be valid for my friend who's receiving the product in the event it needs to be sent in for repair under warranty. So as long you have a copy of the receipt, it will be enough for warranty repairs. Essentially, this can also apply to used gear that you purchase from marketplaces. You may want to make a copy of the receipt and on the new photocopy, write down that it was a gift and use this receipt to submit with warranty claim. Canon basically wants to make sure that the product is purchased from an authorized dealer.
What's the word around the internet about Canon?
From what I have read from various forums, Canon is a little more lenient when it comes to warranty claims. If the camera was not purchased from an authorized dealer, a blank US Warranty Card MUST be included with camera and matching serial number in order to qualify for warranty repairs. If you purchased from an authorized dealer, you can submit either a copy of receipt or US Warranty Card.
If you weren't the original purchaser (i.e. you purchased the camera used) and there is still warranty left, Canon will still accept the product for warranty repair so as long you have a copy of receipt from authorized retailer (as per "gift" as mentioned above) and camera has never been registered. If the product has already been registered online or has been serviced previously by the original owner, Canon will reject your warranty claim as you are not the original owner who submitted the first warranty claim.
I sent my PowerShot S100 in for repair due to
lens error
. The lens would be stuck in the extended position and would not retract. I sent it in and they fixed it and camera worked fine but no mention of replacing any parts. Few months later, issue happened again. Sent it back in and this time, they replaced some parts and the issue has not happened again.
I also purchased a refurbished EF 24-70mm f2.8 II lens. It had dust in the lens and since I was within the warranty period, I sent it back to have it cleaned. When the lens came back, it was cleaned and looked brand new.
---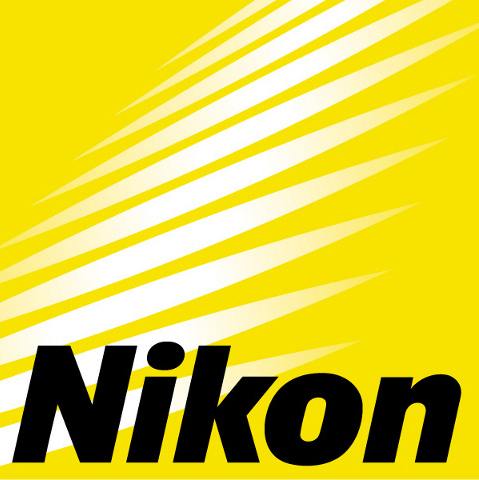 Complete list of Nikon Authorized Dealers
You may obtain technical support for your Product as follows:
Click here to create an account to ask Nikon Technical Support a question.
If you have an account and are currently logged in, click here to Ask Nikon a question.
Nikon Technical Support

8AM - 12AM (Eastern)
7 days a week

1-800-Nikon-US
1-800-645-6687

Service and Repair Support

8AM - 12AM (Eastern)
7 days a week

1-800-Nikon-US
1-800-645-6687

Nikon Store Support

8AM - 12AM (Eastern)
7 days a week

1-800-Nikon-US
1-800-645-6687
When it comes to Nikon warranties, it's slightly different from Canon.
Digital SLR Camera Bodies and Coolpix Cameras:
No registration or "warranty" card is included or needed with a Nikon D-SLR or Coolpix camera. Keep your original, dated proof of purchase from the Authorized Nikon Inc. dealer in case warranty service is ever needed. These products do include either a mail-in form or a paper with a web link to our registration page:
Nikkor Lenses:
Nikkor lenses come with a standard one year warranty and Nikon Inc. lenses sold by authorized Nikon Inc. dealers will have a Nikon Inc. Five Year Extension*.
* To register for the five year extension, one copy of the included form must be mailed in as indicated. Keep the Customer copy of the form as well as the original proof of purchase (sales receipt).
Nikon 2 Year Extended Service Coverages
Nikon sells Two Year Extended Service Coverages for most Coolpix and D-SLR cameras. (Due to state law, Nikon ESCs are not sold in Florida, Virginia or Washington states.) These coverages extend your original Nikon warranty for two additional years. The ESC can be purchased any time within the original one (1) year Nikon Inc. warranty. Please contact your local Nikon dealer for more information.
It is always recommended that you retain your original sales receipt or copy of your credit card statement as proof of purchase.
Is the Nikon USA warranty valid outside the United States?
The Nikon USA warranty on film cameras, lenses, and speedlights will be honored by Nikon-authorized service centers outside the United States as long as you have the yellow copy of the Nikon USA warranty and your sales receipt from a dealer in the USA. The key to the validity of the warranty is a sales receipt from the country in which you purchased the equipment. If you purchase equipment in another country where the Nikon Worldwide Warranty applies, copies of the sales receipt and this warranty are necessary to obtain warranty service in the USA. Buying the equipment with a Nikon Worldwide Warranty in the United States is not recommended because that warranty is not valid in the USA without a sales receipt from an overseas dealer, and it is not valid outside the USA with a sales receipt from a dealer in the USA.
What's the word around the internet about Nikon?
From what I have read on various forums, Nikon is a lot stricter when it comes to warranty claims. They will not accept warranty claims unless the product was purchased from an authorized dealer.
A family member sent their 85mm f1.8G to Melville, NY, to have it repaired under warranty because of an internal spring has popped out. Nikon returned the lens with scratches and dust on the rear glass and the spring issue was not repaired. He sent it back again and it was returned the same way it was sent...unrepaired. Sent it back for a third time and when it was returned, this time the spring was removed but rear glass still had scratches and dust galore. At this point, the lens is considered a "lemon" (according the the representative at Nikon). It took awhile and a lot of failed promises, but eventually he was given a brand new lens complete in box. Warranty of new lens continued from whatever the original lens had left. During the entire ordeal of sending the lens back and forth, he asked to speak to a manager. Either the manager was not available or there was no manager. How do you not have a supervisor on hand?
For me on the other hand was a different experience. I dropped off my Nikon D7000 in person to the Melville, NY office to clean my viewfinder as it had hair particles inside that I couldn't get out with a
Giotto's Rocket Air Blower
. They accepted my camera with receipt (they almost forgot to ask for the receipt until I asked if they needed it). They fixed and returned my camera with no issue.