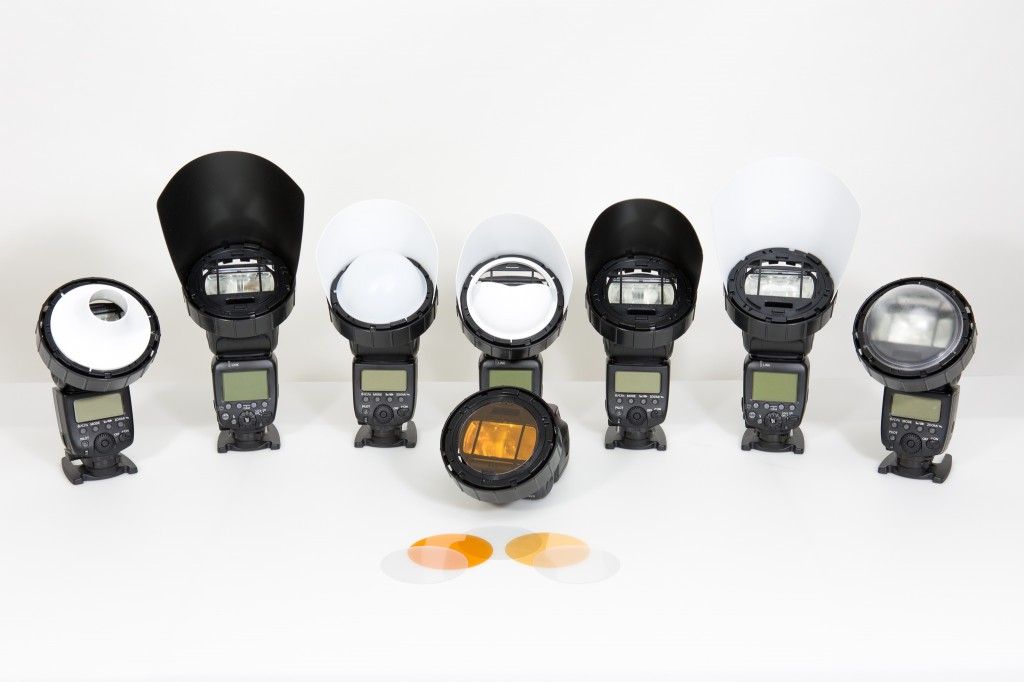 There hasn't been many new flash accessory products as of late. Having great new ideas can be a daunting task and getting people to accept a new concept that is different from their norms. I'm an accessories freak and love to try out new stuff and hopefully be able to share with our readers. A new company,
SpinLight 360
, has released a new line of products for your flash.
The SpinLight 360 is a new flash light control system that allows photographers to create and control the quality and direction of light with the use of their existing on-camera flash units including Canon's Speedlite and Nikon's SB-series flash systems. The company claims that by using the SpinLight 360™, photographers can avoid harsh lighting on subjects and easily control the light's quality and direction in almost any shooting condition. This is done through the ability to rotate the bounce cards a full 360 degrees. Photographers can easily bounce, block and eliminate direct flash on subjects while having the flexibility to create a variety of lighting techniques without large and expensive lighting systems. In addition, by using the unique Gel System, photographers can produce dramatic lighting and still have the flexibility to use and change modifiers.
If you're interested in the SpinLight, you can purchase the SpinLight 360 EXTREME from
Amazon
,
B&H Photo
and
Adorama
.