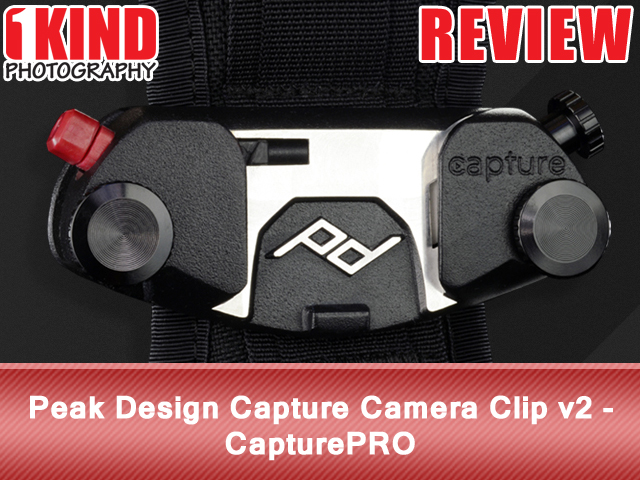 Overview :
Capture is a compact metal clip that lets you carry your camera on any backpack strap, belt or bag. Its unique quick-release system keeps your camera rigidly secure, yet instantly accessible with the click of a button. Capture frees you from cumbersome camera straps and holsters and lets you go anywhere and do anything with your camera safe and in reach, making sure you
never miss another shot
.
Updated Features :
There's a Standard and Pro version now: Hobbyists and beginners have different needs than serious pros and adventurers, hence 2 versions of the clip (more info below).
Beautiful new ergonomic shape: The new Capture looks sleek and stunning - but the new shape is more than just eye-candy. It was redesigned to give you total comfort no matter where on your body you wear it. Peak Design also redesigned the clamping bolts to make them easier to screw down, even if you're wearing gloves.
Lighter and slimmer: They trimmed the fat, making an already compact product lighter, slimmer and more unobtrusive.
Better security features: There are now 2 new secondary locking systems to give you more security options. A safety lock has been added to the quick-release button, giving you a quick and easy way to prevent accidental release. For maximum security, the all-new twist lock tightly clamps your camera in. The new twist lock also stabilizes your camera if you're using Capture as a tripod clamp.
That's right, it works as a tripod clamp too (PRO): CapturePRO has a ¼" tripod mounting hole in it's back plate. This means you can put it atop your tripod or monopod and have a fully functioning quick-release clamp for your camera.
Works with more tripod heads (PRO): CapturePRO comes with one of our three PROplates. These plates offer compatibility with more tripod heads (ARCA and Manfrotto RC2) and camera types (SLR and Compact Mirrorless).
Works with sling straps (PRO): Capture, equipped with the standard plate, is designed to work with Leash and Cuff using our micro-anchor attachment system. CapturePRO, equipped with one of the PROplates, works with Peak Design straps as well as classic sling-style straps made by companies like BlackRapid®. PROplates feature a special load-bearing D-ring that lets you attach your sling strap directly to your camera when you're not using Capture.
THIS REVIEW WAS POSTED BEFORE THE PRODUCTION MODELS WERE AVAILABLE TO CUSTOMERS AND RETAILERS.
Quality/Usability :
Back in 2011, Peak Design launched the original
Capture Camera Clip
on Kickstarter. They spent the past 2 years reinventing a solution from the ground up, incorporating feedback from thousands of backers and customers. With all that implemented, Peak Design has come up with the Capture Clip v2. We were one of the first ones to receive the CapturePRO before anyone else.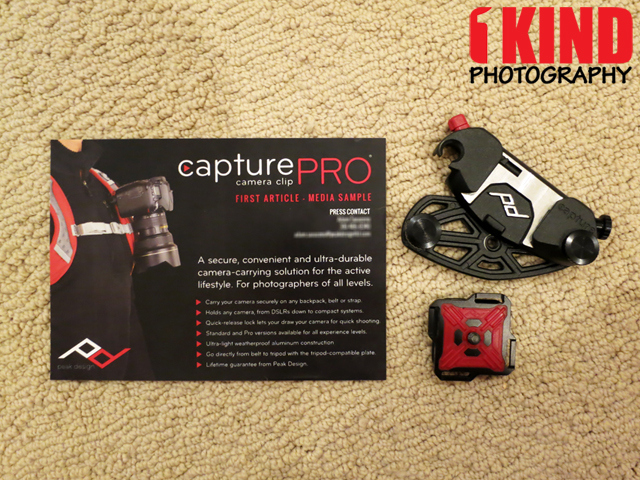 Just like the original, Peak Design went back to
Kickstarter
to raise funds so they can get v2 out to loyal and new customers. Here is a quick look at the new v2:
So what is the difference between Capture v2 and CapturePRO v2?
Capture is the standard entry-level version of Capture which has a glass-reinforced nylon backplate and comes with their standard quick release plate. It's also a simpler, less expensive camera clip for folks who just need a better way to carry their camera. CapturePRO is their flagship professional version of Capture which features an all-aluminum body. It can be used as a tripod head and is compatible with multiple tripod systems, as well as sling straps and hand straps. The CapturePRO is designed to meet the strength and compatibility needs of serious photographers and is better suited for extreme activities. Both clips are designed to carry cameras of
any size
.
The Capture v2 looks like the Capture v1 but with v2, its more curvier and rounder in all the right places.
The CapturePRO's backplate will offer a 1/4-inch tripod thread that lets you use your Capture as a quick release clamp for your tripod (more info below). You can even attach a sling strap such as BlackRapid to it. If mounting this directly onto a tripod, just note that you won't have the ability to angle your camera like a ballhead would do. Normal Capture v2's will have a smooth backplate.
Peak Design will be including serial numbers to production Capture's that will be laser engraved on the backside of the Capture's main plate (where it says PATENT PENDING).
As you can see, the twist lock is back but has been revamped. In the original Capture Clip, when you twisted the twist lock, it was a small screw that would keep it in place. Now, when you twist the twist lock, a bracket pushes out and locks the Peak Design plates in place. The clamping bolts has been revamped with a new look to it. No more protruding, plus shape (+) design. It's much sleeker with a lower profile. You'll still be able to loosen the bolts with ease but at least it won't be getting caught on straps or clothing.
Also revamped is the quick release button. Now you're able to lock the release button from accidental pressing. To lock the quick release button, all you have to do is twist the red quick release button. This will prevent the button from being pressed in. If you need to release your camera, twist back to button and press the button in.
As mentioned above about the CapturePRO backplate has a 1/4-inch thread, that turns your CapturePRO into a quick release clamp.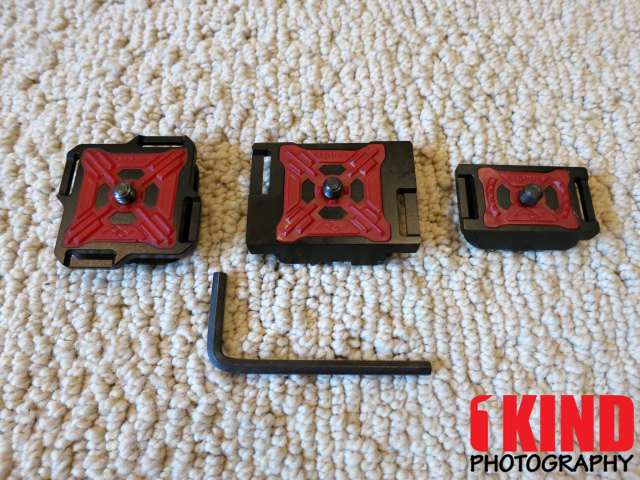 All versions of the Capture Clip (even the original) works with the ARCAplate, DUALplate (Arca-Swiss and Manfrotto RC2) and MICROplate (Arca-Swiss - suitable for smaller cameras). Read our
full review
on the PROplates.
Those with heavy gear especially with a gripped camera, the Capture still sags if clipped to a pants belt. It works well for those who are not gripped. To solve this issue, Peak Design has released the
PROpad
that will help solve this issue for photographers with heavier gear. You can see the video of the
PROpad
below. It will also work with the original Capture Clip.
Conclusion :
Overall, the Peak Design Capture Camera Clip v2 - CapturePRO has kept the integrity of the original Capture Camera Clip but refined it with a much sleeker design. We love the fact that the CapturePRO can turn into a quick release clamp. No more accidental pushing of the quick release button by locking it in place. The twist lock offers a much sense of security rather than relying on the tip of a screw and the clamping bolts won't get you tangled up or caught on something.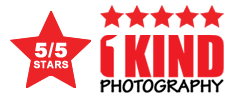 ---