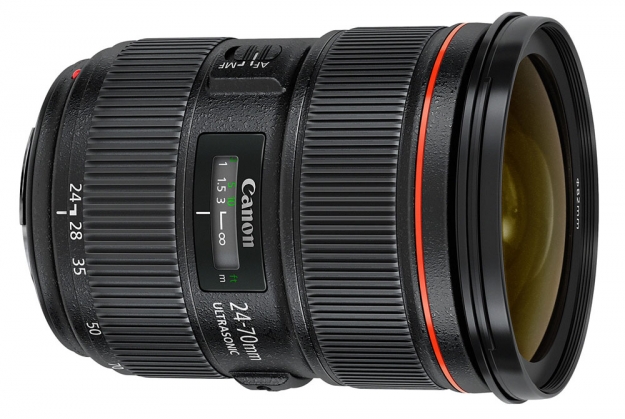 When rumors of Canon's latest 24-70 f/2.8 started to slowly leak, people wondered if it would have IS (Image Stabilization). Priced at over two thousand dollars, most people just assumed that this was it. When it was officially announced and released, the new $2,300 24-70 f/2.8 L II [
Amazon
|
B&H Photo
|
Adorama
] did not have IS built-in and many Canon users were disappointed. Even if Canon had considered developing a stabilized 24-70, how much would it cost? The Tamron 24-70 2.8 which has their own VC (Vibration Control) [
Amazon
|
B&H Photo
|
Adorama
] is just $1300. Some are saying that it is roughly as sharp as the Canon mkII. I don't own the mkII but did purchase the Tamron 24-70 and received an unsharp copy. I've also read people returning/exchanging 2-3 copies before getting a sharp copy. I ended up purchasing a used sharp copy of Canon 24-70mm f/2.8 mkI (discontinued).
Word on the street is that a stabilized 24-70 mkII in prototype form is floating around on the streets. You would think it would be dead with the release of the none IS version but I guess not. So would Canon release a mkII IS? If Canon does produce one, it should cost no more than $2,500 or it would just be ridiculous. The non-IS mkII would also need to drop in price to around $1,700. This would definitely anger those who purchased the 24-70 f/2.8 mkII.
But keep in mind, Canon has a similar lens marketing strategy with the 70-200's. There are both stabilized and non-stabilized versions, both f/2.8 and f/4. So there is definitely room for the 24-70's to adopt this lens lineup. But remember, this is all a rumor...for now.