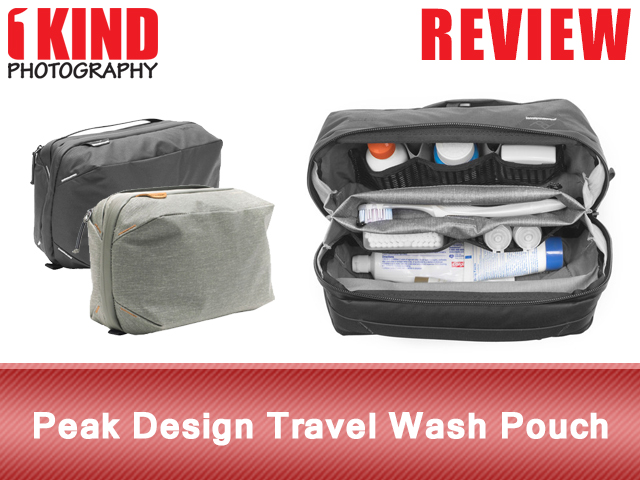 Overview :
Dopp kit, ditty bag, toiletry bag, call it what you will-it's one of the most essential travel carry tools, and can also be one of the most frustrating. In designing the Peak Design Travel Wash Pouch, Peak Design aimed to create the perfect balance between elegant simplicity and thoughtful functionality. Sits upright on the counter or hangs via a stowable hook, always giving total visibility and access to your toiletries.
A network of internal TPU-coated nylon mesh pockets, along with a magnetically-sealed toothbrush pocket, external razor pocket, and internal zippered pouch, keep items organized and clean. All pockets easily turn inside out for quick cleaning.
Features :
Internal pocket layout accommodates many sizes/shapes of toiletry items
Sits upright when open for easy access, small footprint fits in tight spaces
Dedicated magnetically sealed toothbrush pocket with pull-out lining for easy cleaning
External pocket for razor storage
Silicone coated mesh internal pockets stay clean and dry
Stowable aluminum hook for hanging
Exterior grab handle
Oversized #8 weatherproof zip
100% recycled 200D nylon DWR impregnated shell
Quality/Usability :
Hanging toiletry bag organizers come in all shapes and sizes. I purchased one off of
Amazon
and it does a great job of holding what I need but it can be oversized and take up majority of space in your bag.
As part of Peak Design's Travel Line, they have released a Wash Pouch. The exterior of the Wash Pouch looks similar to their
Tech Pouch
at a quick glance but there are a few minor cosmetics features that differentiates between the two such as handle placements and color of the stitching such as black stitching for the Tech Pouch and gray stitching for the wash pouch.
The Wash Pouch comes in two colors; black and sage. The top has a waterproof zipper that allows you to access the main compartment along with a carry handle. On the sage, there's a small leather patch with the PD logo. The black version will have the hypalon material. On each side of the bag, there's a small pocket that holds a hook and another is a small zippered pouch.
PROTIP:
If you're looking to attach one of Peak Design's strap to the wash pouch, you can attach anchor links to the left and right of the grab handle. It's all one piece with stitching for separation.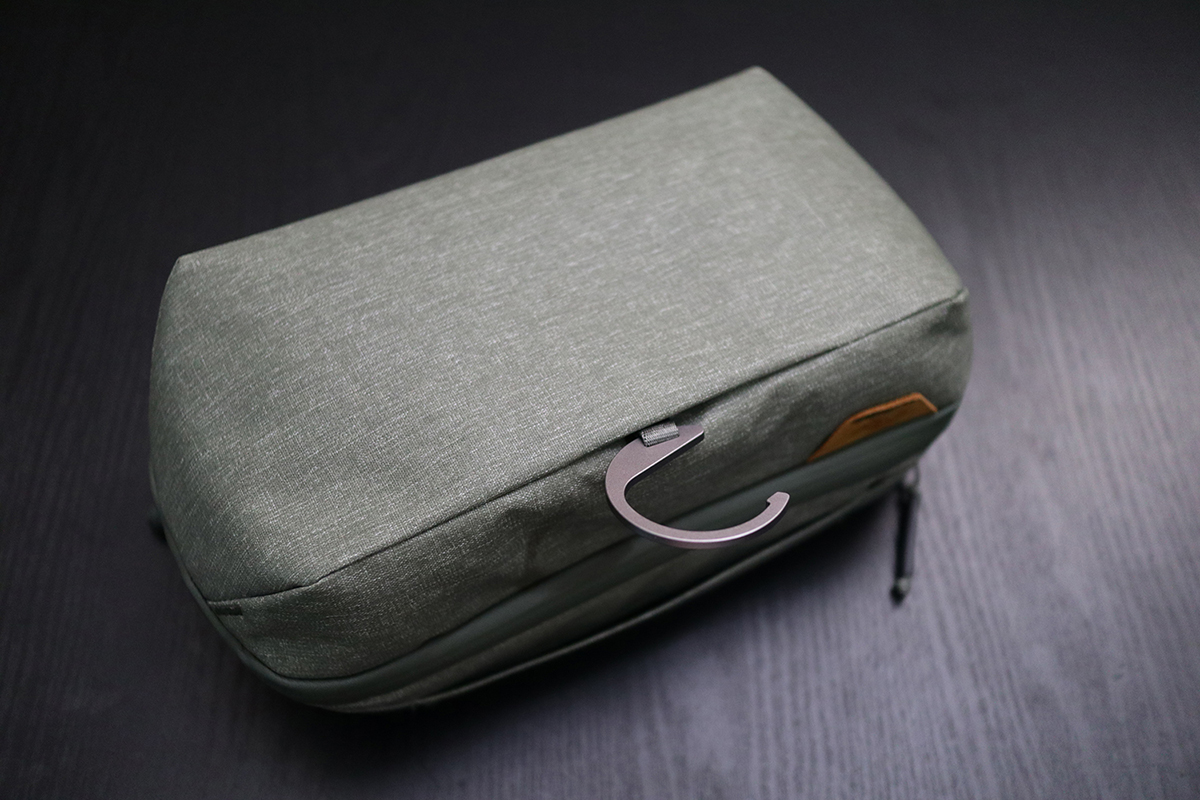 On one side of the pouch, there is a small pocket that houses a hook. This hook allows you to hang the Wash Pouch off a rack, shelf or door hook. You can even leave the pouch open and hanging and none of your toiletries will fall out.
Black wash pouch will come with a black hook.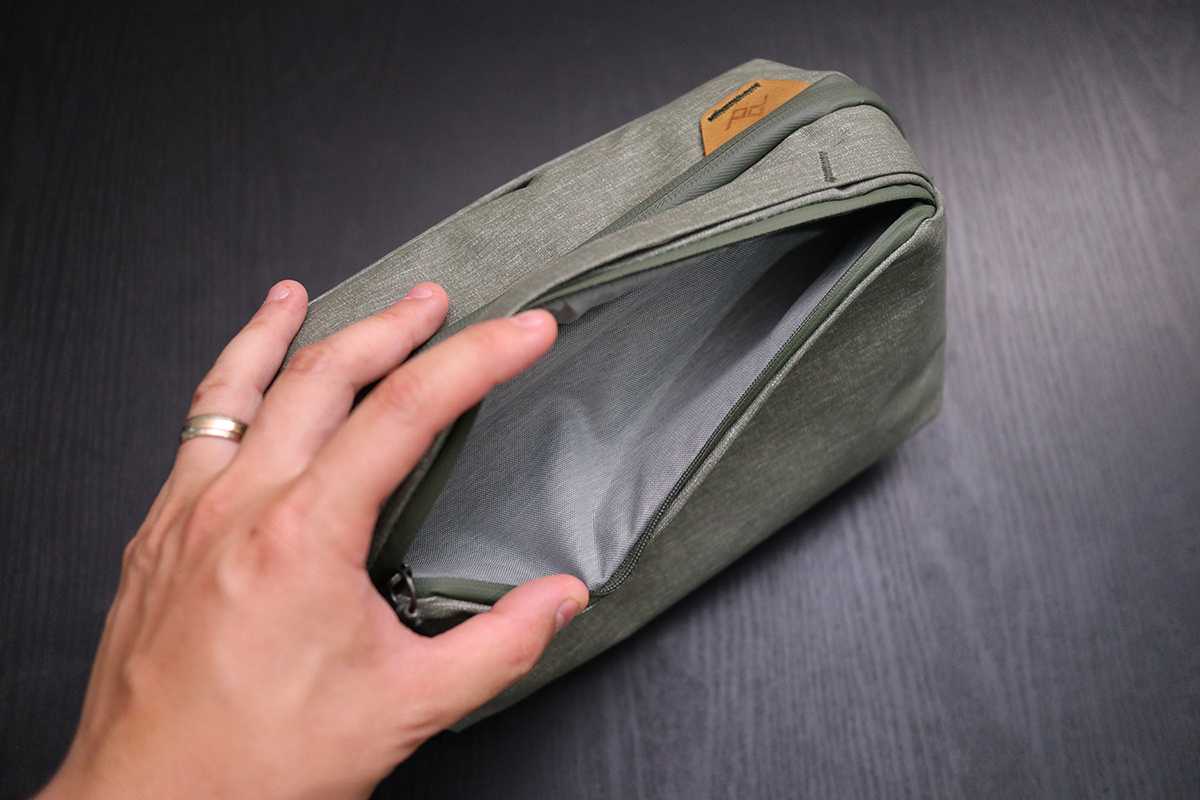 On the opposite side is a zippered pocket. This zippered pocket allows you to hold small items whether it be a shaver, band aids, small ointments, etc.
When you zip open the Wash Pouch, the bag stands up nicely and doesn't tip over. In the middle magnetic pouch is where you can store your toothbrush. What's great is that you can reverse it and hand wash it if it gets dirty. There are two other large compartments to store additional items.
I felt that the middle pocket holds those basic toothbrushes perfectly fine but if you have an electric toothbrush and depending on the brand and size, you may have to remove the brush head in order for it to fit.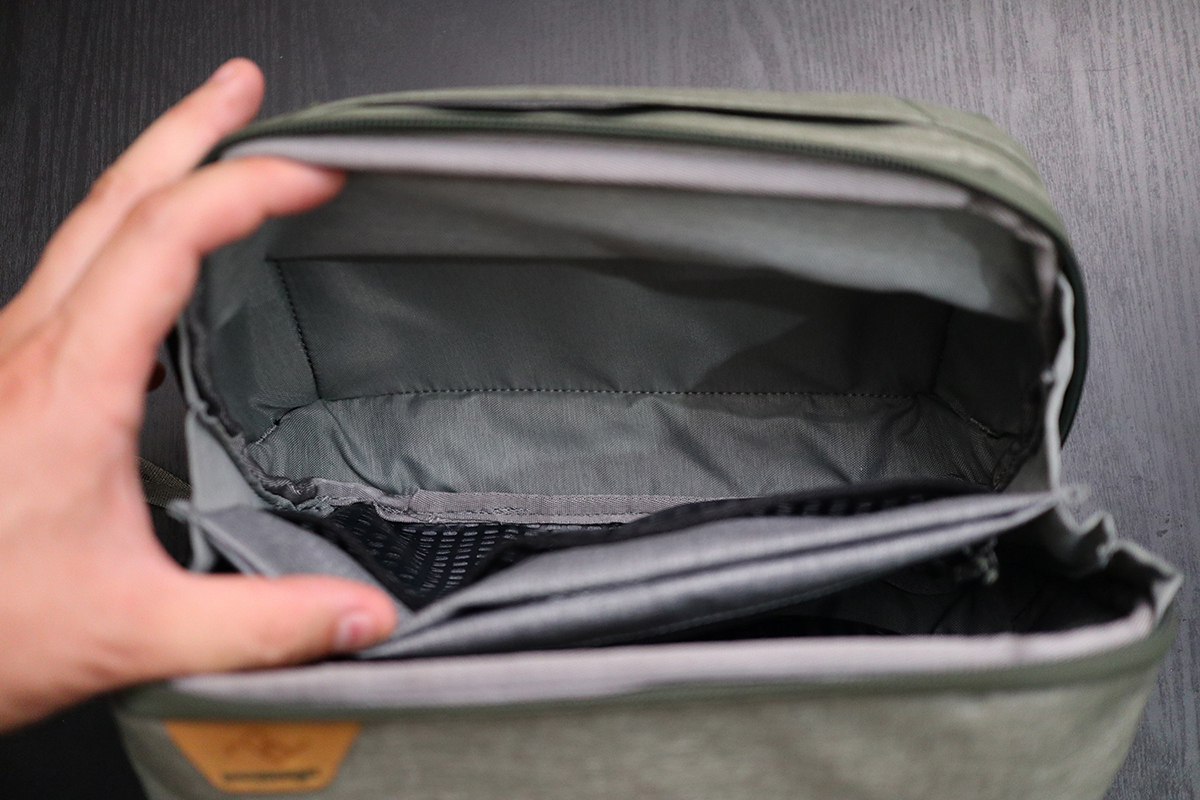 On one half, you're able to store bigger and larger items such as larger bottles, electric shaver and whatever else you may have. There are also two mesh pockets to hold slightly bigger items such as lotions and shaving cream.
PROTIP:
I use the Wash Pouch to hold my Nintendo Switch with the Joy-Cons attached. I have the screen facing towards the middle for added protection.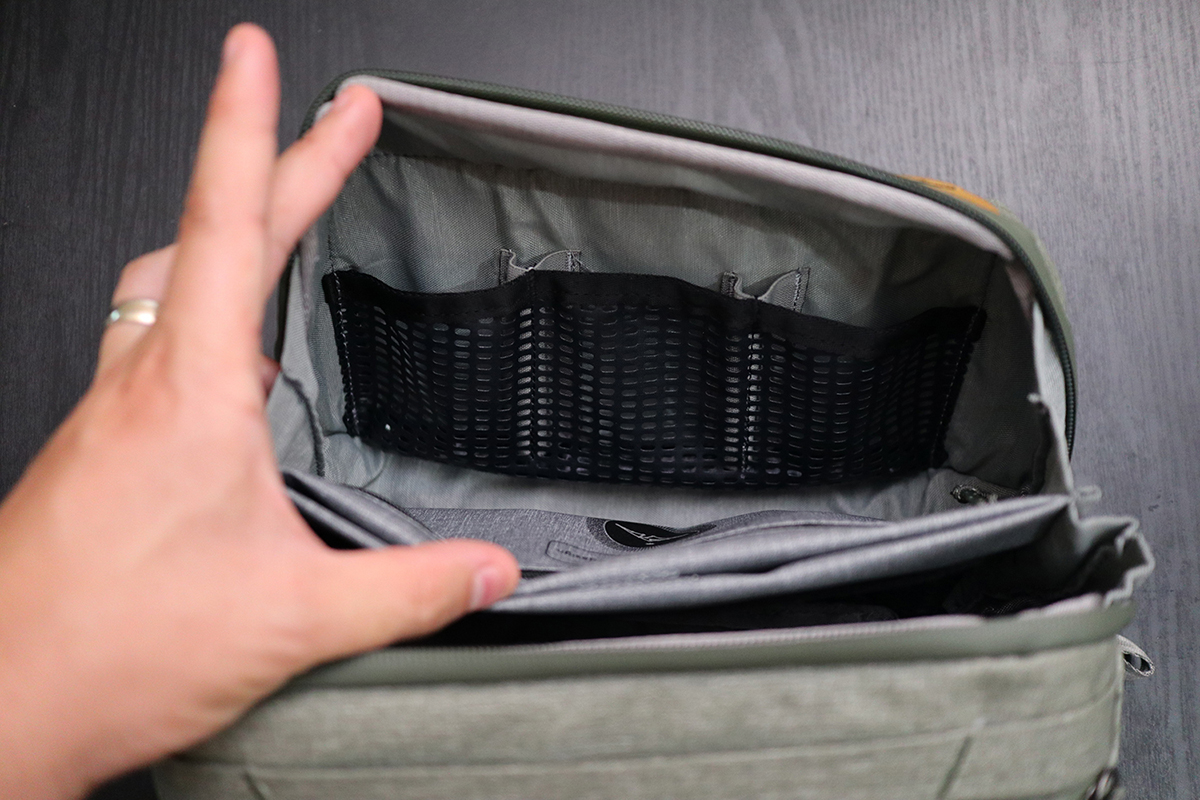 On the other half are three mesh pockets to hold shampoo bottles, lotions, deodorant, etc. You can also store Q-tips, floss, etc.
PROTIP:
This is where I store all my extra Joy-Con controllers as well as my Nintendo Switch Pro controller. If I don't carry my Pro Controller, I can carry my 3D printed converted dock along with AC power adapter and HDMI cable.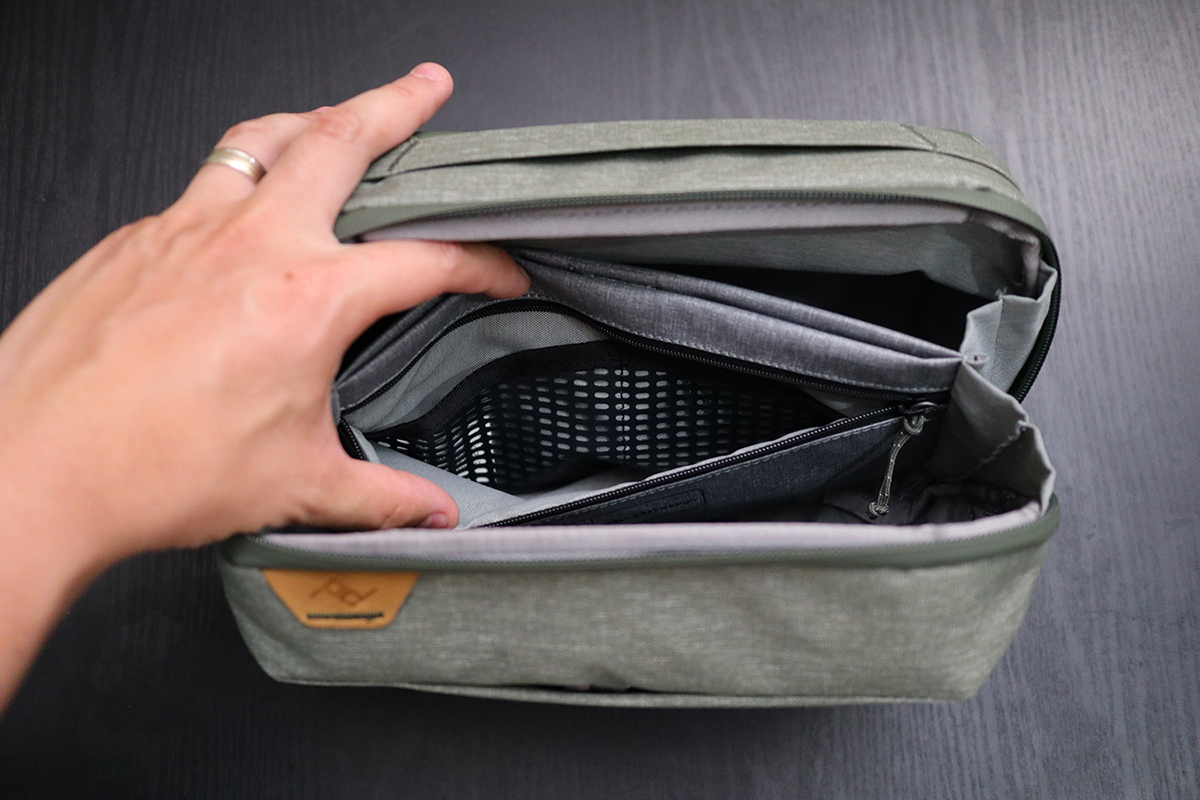 This Wash Pouch has compartments galore because on the middle pouch, there's a zippered pocket with additional mesh pockets. The pocket isn't as big so its great for Shout wipes, band-aids, travel sized Tylenol pills, etc.
Conclusion :
Overall, the Peak Design Travel Wash Pouch is a great wash pouch for at most two people. But for a larger family, it may not. As always, Peak Design's quality are top notch along with their lifetime warranty.
It's great that the wash pouch stands up and doesn't tip over and you can hang the bag with it open and not worry about items falling out. And even though this is meant to be used for toiletries, this works great for any of you Nintendo Switch owners who are looking for a great looking bag to carry your Nintendo Switch around.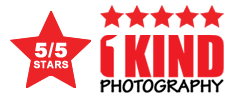 ---