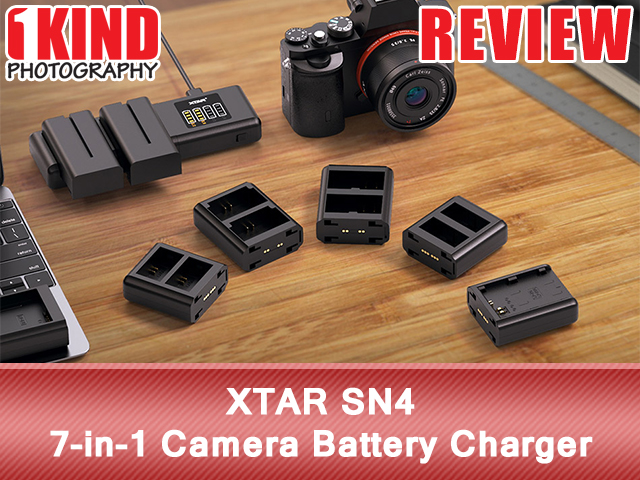 Overview :
Many photographers purchase lots of devices like camera/video monitor. Meanwhile they face problems of high power consumption, slow battery recharging speed and large luggage full of batteries and chargers for outdoor using.
SN4 is a 4-slot detachable camera battery charger, which can be freely detached and combined. With optional 7 types of charger docks, it can charge variety camera batteries of Canon, Sony, Nikon and other popular brands. 4x faster charging, supports PD3.0, QC3.0 & 5V 2A.
Features :
A single charging base can hold two different docks and charge up to 4 batteries at once.
Widely compatible for more than 9 models of batteries from Canon, Sony, and Nikon.
Powered by TYPE-C, 4 times faster by a max 45W power, using PD 3.0 & QC 3.0 for safe and efficient charging.
Using a three-stage intelligent charging protocol to prolong battery life.
The intelligent charging algorithm will match the best charging current.
Carried and stored easily, assembly, disassembly and swappable docks take just seconds.
Built-in safety protection technologies for you and your batteries.
Quality/Usability :
The XTAR SN4 isn't XTAR's first camera battery charger. We reviewed their
XTAR VN2
and its been a god send being able to charge different types of batteries from the same base. However, you were only able to charge up to two batteries from FOUR different types (Canon LP-E6, LP-E17, Canon LP-E8 and Sony NP-FW50).
With the SN4, you're now able to charge up to four batteries from SEVEN different types (at the time of this review). Once we saw this, we reached out to XTAR to see if we can get our hands on it to try it out and compare it with the VN2.
The VN2 wasn't really advertised and wasn't readily available. XTAR's plan with the SN4 is to launch the product on
Kickstarter
at a discounted price.
NOTE:
You'll be able to choose/purchase battery plates based on your gear. This review pretty much covers all the plates that are available for purchase.
The SN4 comes in a nice big hard shell case. Inside the case at the top is a mesh pocket to store your battery plates and other accessories.
Includes a manual, USB-C to USB-C cable and a padded foam cutout that houses the battery plates as well as the SN4 brains. I do have a empty cut out on the top right of the foam. This is where the XTAR 45W PD charger is placed but XTAR ran out of the PD charger. I ended up purchasing a
Cirtek 100W PD charger
on Amazon. If you already have a PD charger such as from your laptop or power banks, you can use that but 45W is the recommended if you want the fastest charge. Anything lower than 45W will still charge but not as quick. Anything more than 45W will still charge at 45W as this is the max the SN4 is capable of.
This is the SN4. This is the brains of the operation that will distribute the power to your batteries as well as let you know when its charging and when its done.
The SN4 comes with a blank cover plate if you only need to charge from one side for up to two batteries and both side are identical. With that said, you're able to attach two battery plates one either side to be able to charge up to four batteries.
Both top and bottom have a release mechanism to detach the battery plates and the top has a USB-C port to plug your USB-C charging cable.


The SN4 is twice the size of the VN2 which makes sense since the SN4 charges twice as many batteries. Otherwise, height and thickness are exactly the same.
The VN2 has a LCD display that displays the readouts of temp, mAh and other information. For the most part, its not really necessary whereas with the SN4, it gives your four battery levels and they flash according to how much capacity is currently in the battery.


On the left is a comparison of the LP-E6 battery plate with the SN4 and the VN2. And on the right is a comparison of the SN4 with the LP-E6 battery plate and the VN2 with the Sony NP-F L-series battery plate. As you can see, they are identical in size.
BATTERY PLATES:
Battery plates are interchangeable between the SN4 and VN2 which is great news if you already own the VN2. All you would need to do is purchase additional plates.
CANON LP-E6/E6N/E6NH

Canon EOS 5D Mark II / III / IV, EOS 60D, EOS 60Da, EOS 6D, EOS 6D Mark II, EOS 70D, EOS 80D, EOS 7D, EOS 7D Mark II, EOS R, EOS R5, EOS R6


CANON LP-E17

Canon EOS M3, EOS M5, EOS M6 / M6 Mark II, EOS 750D, EOS 760D, EOS 800D, EOS 850D, EOS 77D, EOS 200D / 250D, EOS RP

CANON LP-E8

Canon EOS 550D, 600D, 650D, 700D
Above are pictures of the Canon battery plates and the cameras that are compatible. As mentioned, the plates are interchangeable and there has also been no design changes to any of the existing plates.
The LP-E6 and LP-E8 battery plates are the only two plates that have batteries occupy both sides of the plate where as all the other plates have batteries on one side.
SONY NP-FW50

DSC-RX10, DSC RX10 Mark II / III / IV
SLT-A33, SLT-A37, SLT-A55
NEX-3, NEX 5, NEX 6, NEX 7
a3000, a5000, a6000, a6300, a6400, a6500
a7, a7 Mark II, a7R, a7R Mark II, a7S, a7S Mark II

SONY NP-FZ100

a1
a7 III, a7R III, a7R IV, a7S III
a9, a9 II
a6600
FX3

SONY L-Series

NP-F550/F570, NP-F750/F770, NP-F970
The two newest editions to the XTAR battery plates is the Sony NP-FZ100 and L-Series. This was not available when the VN2 was released. But this is great news for all you Sony users and those who uses the L-Series batteries for the monitors and video lights.
NIKON EN-EL15

D600, D610, D750, D800, D800E, D810, D810A, D850, D7000, D7100, D7200, D7500
Unfortunately, I do not have any Nikon batteries but I wanted to show off the plate for those who are interested.
With the ability to charge up to four batteries, you can mix and match battery plates. One the left, I have the Canon LP-E6 on the left and the Canon LP-E17 on the right. This is great since I have the Canon R6 that uses the E6 and the RP that uses the E17.
But this also comes in handy because now I'm able to charge both my LP-E6 batteries and my Sony L-series at the same time and be able to rotate them. Due note that because the LP-E6 batteries are on both sides and the L-Series (or other plates) only occupies one side, the entire unit will be lopsided.
I have multiple LP-E6 batteries and I'm able to charge up to four batteries. As mentioned above, since the batteries occupy both sides, if you charge three, one side will be lopsided. Same would apply if you use the LP-E8 battery plate.
Here are some examples of the SN4 with mixed and matched batteries being charged with the Cirtek 100W PD charging adapter and a
100W USB-C cable
. With a 45W PD charger, in 1 hour, you're able to charge most batteries up to 75-80%. The only exception would be the NP-F970 battery where it would be about 45% with a 1 hour charge due to its larger size. Otherwise any other battery would fully charge within 1.5 hours.
On the left, I have the OEM Canon LP-E17 battery with two aftermarket L-Series battery on the right. One of the aftermarket L-Series is the
Vemico NP-F970
.
If you're on the go and not near an outlet, you can use a portable battery bank such as the
XTAR PB2S
to charge your batteries. Of course, this depends on the capacity of your batteries.
The above pictures are different configurations. The left are LP-E6 batteries ranging from OEM battery to aftermarket such as the
Vemico LP-E6
. Middle image has the Vemico battery on the left with OEM Canon LP-E17 on the right. And right image has the LP-E17 battery with aftermarket L-Series batteries.
Check out the video below for a more up-close look at the XTAR SN4.
Conclusion :
Overall, the XTAR SN4 7-in-1 Multi-Camera Battery Charger is a must have for any photographer or videographer who has a lot of different batteries that needs charging. Not only does the SN4 allow you to charge different and multiple batteries at the same time, but paired with a minimum of 45W PD charging adapter, you can charge the batteries fairly quick.
With the SN4, you eliminate the need to carry multiple charging bricks and have the ability to charge more than one battery. Now you just bring the SN4, power adapter, USB-C cable and the plates you need.
I will still be keeping my VN2 as it would allow me to carry light when I don't need to charge all my batteries at one time. The SN4 would come in handy when I'm at a shoot and I need to charge all my batteries so that it would be ready when I need them and charge them when they're depleted.
XTAR does have plans to release additional battery plates to suppose Panasonic, GoPro, DJI and Fuji products.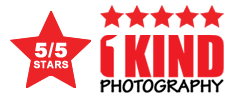 ---