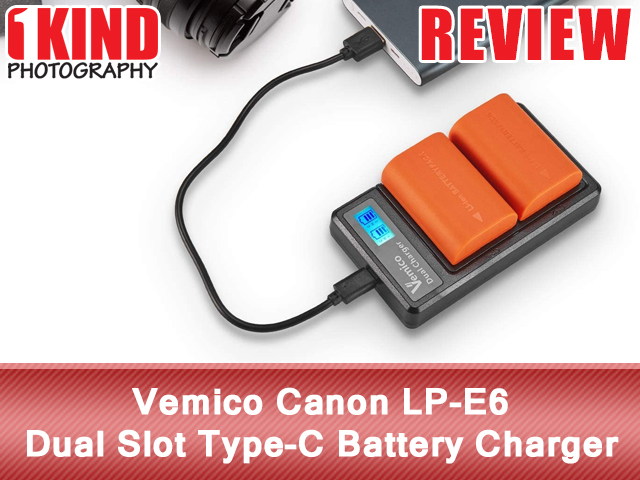 Overview :
As a photography lover, keep your Canon camera always has power is very important, you need get enough power to shot more photos and longer video. Vemico LP-E6 battery and charger provide enough power: Two additional spare batteries and two charging slots ensure a you'll have a fully charged battery.

The Vemico replacement battery kit complies with the specifications of the Canon LP-E6 battery. With the Vemico set, you can also charge your OEM Canon batteries with a USB wall adapter, car charger or power bank.
Features :
Replacement battery for Canon compatible cameras (see list below)
2100mAh high-quality rechargeable lithium ion battery with premium cells for longer battery life with no memory effect; when traveling and provides a reliable power supply for your digital camera / digital video camera.
The 5V-2A Dual USB charger can charge two batteries simultaneously with LCD display Real-time monitoring of charging status.
Fast charging, automatic low-charging system, Effectively preventing battery overcharge, over-voltage and other problems, 100% safety.

Compatible with the following models :
EOS 5D Mark II / 5D Mark III / 5D Mark IV
EOS 5DS
EOS 5DS R
EOS 6D / 6D Mark II
EOS 7D / 7D Mark II
EOS 60D / 60Da
EOS 70D
EOS 80D
EOS 90D
EOS R
EOS R5
EOS R6
XC10
Quality/Usability :
Having taken a look at the
Vemico Sony NP-F Lithium Ion Battery Pack
, we noticed that Vemico also makes Canon LP-E6 batteries. We have and use other 3rd party batteries and never had an issue with them but like any battery, they do degrade and need to be replaced after a few years and depending on usage.
Since we have the Canon R6, we wanted to take a look at the Vemico LP-E6 batteries and see how it compares to the OEM Canon LP-E6N batteries as well as the new LP-E6NH. And since it comes with a dual-slot charger, we wanted to see if we can charge OEM batteries on the Vemico charger and the Vemico batteries on the OEM charger.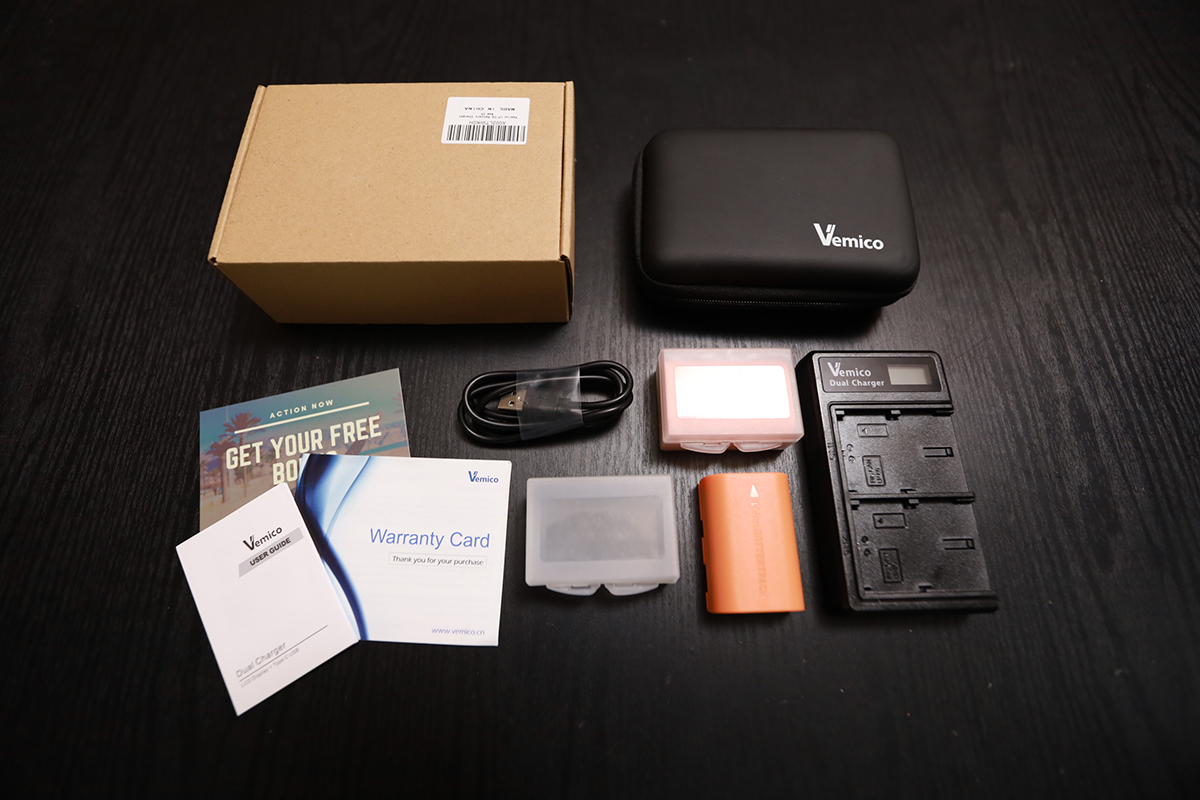 The Vemico LP-E6 comes in a generic brown box but in this box is a nice hard shell zippered case alone with pamphlets, USB Type-C to Type-A cable, dual-slot charger, two LP-E6 batteries and cases.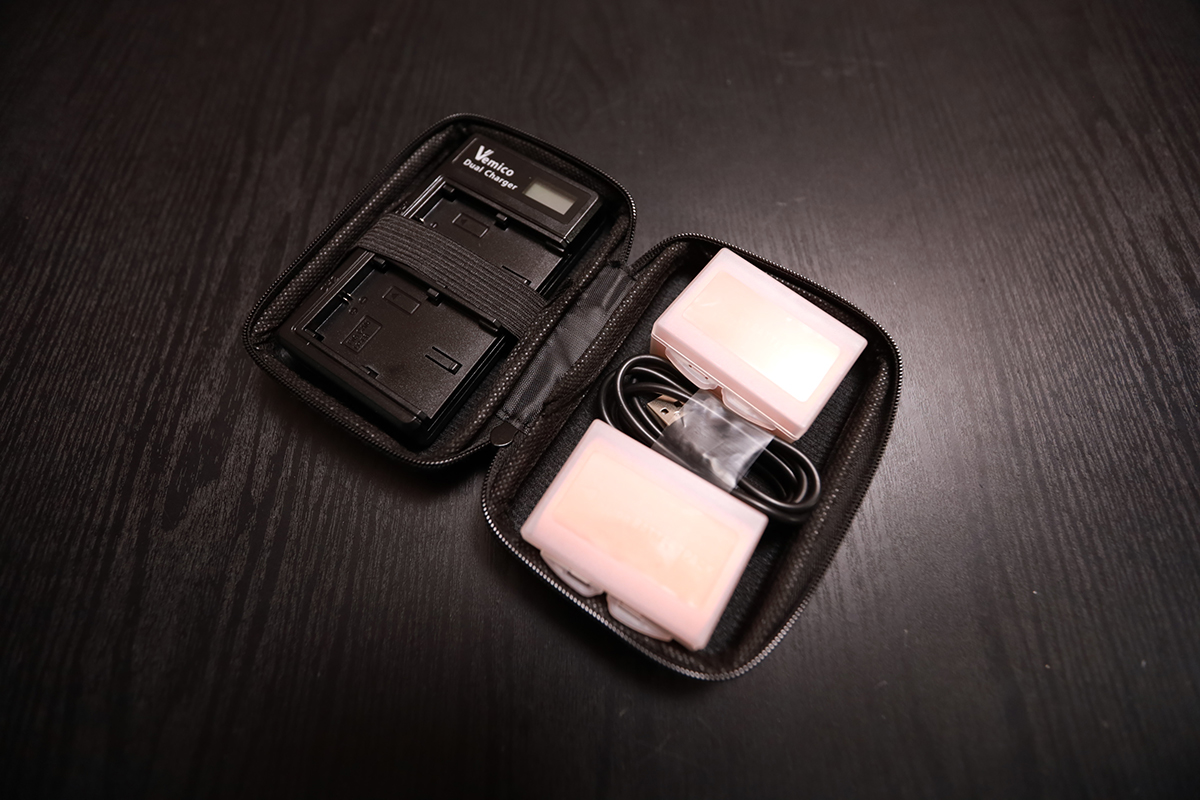 The hard shell case is big enough to hold the charger on one side and two batteries in its case and USB cable. There is no USB wall adapter but you can use the one that came with your phone or if you have a USB hub, you can plug it into that as well.
The Vemico batteries are listed as LP-E6. Sellers/manufacturers will also list it as LP-E6N purely for SEO search results.
With the bright orange color, you won't have any problems looking for these batteries in your camera bag as they'll surely be easy to find. As you'll see below, they look identical to the OEM Canon batteries.
The above images is a comparison of the OEM Canon LP-E6N (left), Vemico LP-E6 (middle) and LP-E6NH (right) batteries. The only difference of course is the color and it doesn't have the Canon logo on the top.
Due note that the new LP-E6NH offers features that the LP-E6 does not have such as being able to charge the battery while in the camera and H+ shooting mode.
What's great about this kit is that it comes with a USB dual-slot charger. This comes in handy when you have multiple batteries and need to quickly charge them.
At the top is a USB-C port to plug the charging cable into. Any USB-C cable will work. So if the included cable is too short for your needs, you can use a longer one. We have used a microUSB cable with a USB-C adapter and the charger also functions and powers up without a problem.
Vemico calls these slots "channels". So there is a Channel 1 (CH1) and Channel 2 (CH2). You can charge one battery or two batteries at a time. The most important thing is whether or not the Vemico charger will be able to charge OEM Canon batteries. We've heard reports of other brands not working with Canon batteries or 3rd party batteries not working with OEM Canon chargers.
We're happy to report that the Vemico charger does indeed charge OEM Canon batteries and the Vemico LP-E6 battery does charge in OEM Canon chargers as well.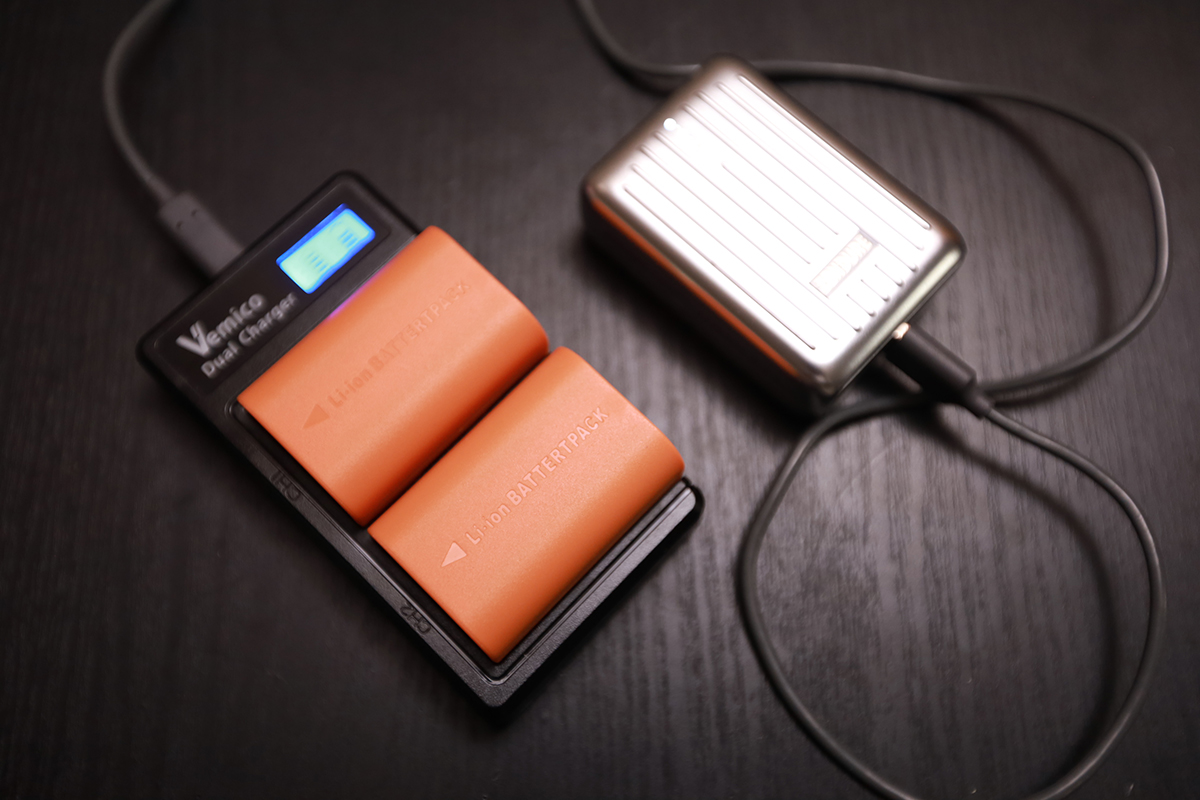 Another great feature is that if you're out on the field doing a shoot and not near an outlet, you can power the charger to charge your batteries using a USB power bank or in your car. This is great for portability and just that flexibility of charging anywhere you go.
The batteries fit into the Canon R6 and Canon 5D Mark IV without any issues. When you turn on the camera, there are no warning displays of incompatibility. The camera boots right up like normal.
The camera registers the battery as LP-E6 and not LP-E6N but work perfectly fine on my Canon 5D Mark IV and Canon R6. Since it registers as LP-E6, you will not get the green High-speed continuous shooting + (H+) icon. It will just flash.
Below is a video of our unboxing and overview of the Vemico LP-E6 batteries and charger.
Conclusion :
Overall, the Vemico Canon LP-E6 2100mAh Dual Slot Type-C Battery Charger work great and we love the fact that it comes with a USB dual-slot charger. The case is an added bonus of keeping everything together. The batteries work like OEM Canon batteries and with the bright orange color, it'll be easy to find in your camera bag.
We know that some people are purely OEM users when it comes to batteries but as mentioned in the beginning of the review, we have used other 3rd party batteries and have not had any issues. Use of 3rd party batteries will not void your warranty.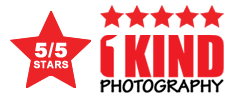 ---