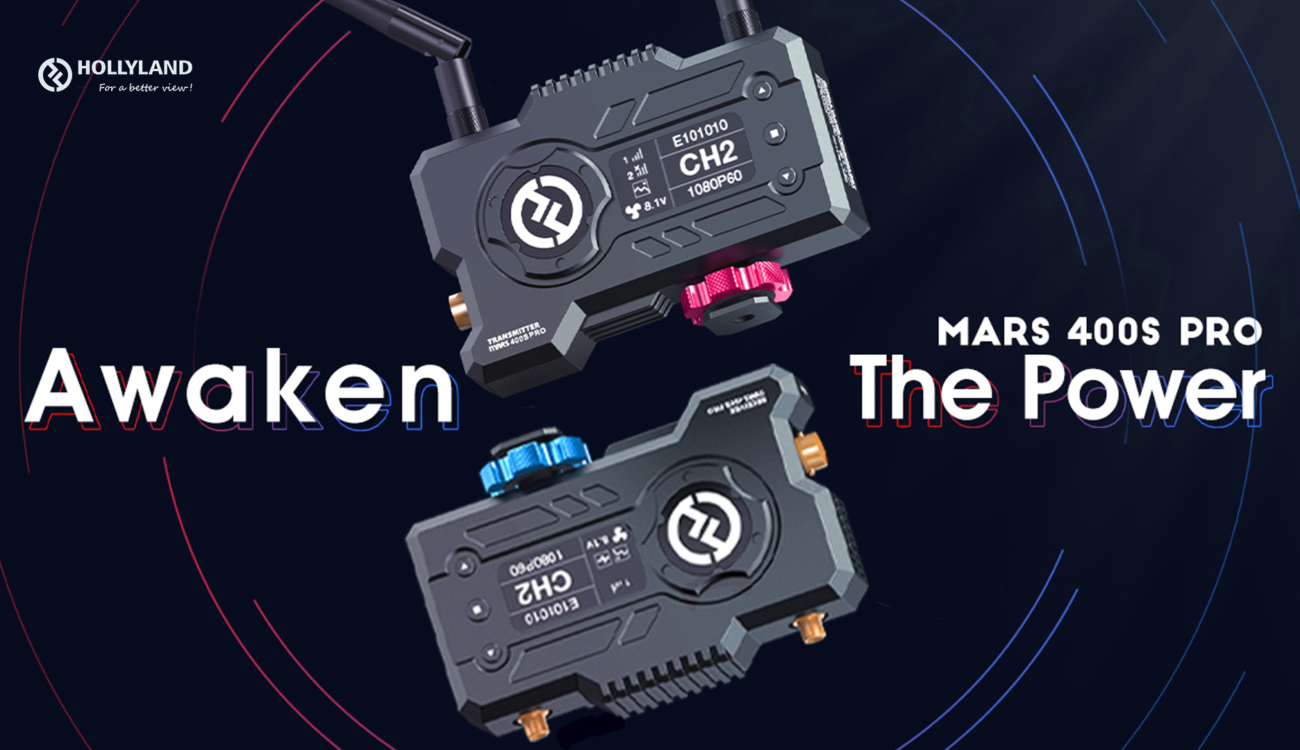 Hollyland just released the new MARS 400S PRO Wireless Video System that features a new form factor with a latency of 0.08 seconds with a range of 400 feet (122 m). The MARS 400S Pro HDMI and SDI in- and outputs and multiple power inputs makes this the ideal go-to for video monitoring along with eight channels to use on set to avoid interference and to ensure a stable wireless connection.
Features:
Transmits up to 1080p60 SDI or HDMI video
400' line-of-sight transmission to receiver, 300' to App
Bright OLED display
Real-time app monitoring and live streaming via the HollyView app
Simultaneously transmit to one receiver and two apps, or to four apps
HDMI and SDI inputs on transmitter and HDMI and SDI outputs on receiver
Two antennas on transmitter and two antennas on receiver
Power via L-series battery, DC adapter, or USB Type-C input
Integrated shoe adapter with 1/4"-20 mounting thread
Install optional channel scan firmware via the HollyView app to find the strongest signal
They have incorporated a silent mode for the built-in cooling fan. You have the option to turn the fan completely Off, switch it to Low Speed, or Auto to let the system decide whether it needs to be cooled down, for different applications and better shooting experiences. When it is on Off, they may get a little bit hot, but as long as the temperature doesn't bother you, it won't affect the performance of the system according to Hollyland's test results.
Resolutions up to 1920×1080 60fps can be transmitted with an optimized monitoring data rate which is improved from 8 Mb/s to 12 Mb/s for better image quality. One transmitter can either send a signal to up to 2 receivers or you can also monitor the image with the HollyView App on up to 4 smartphones or tablets. You can also mix-and-match with one transmitter sending to 1 receiver and 2 smart devices at the same time.
Similar to the MARS 300 PRO, an integrated Sony L-Series (NP-F) battery plate are on both the receiver and transmitter. Hollyland has also added the 5~12V Type-C wide voltage charging option and DC-Input in form of a barrel connector.