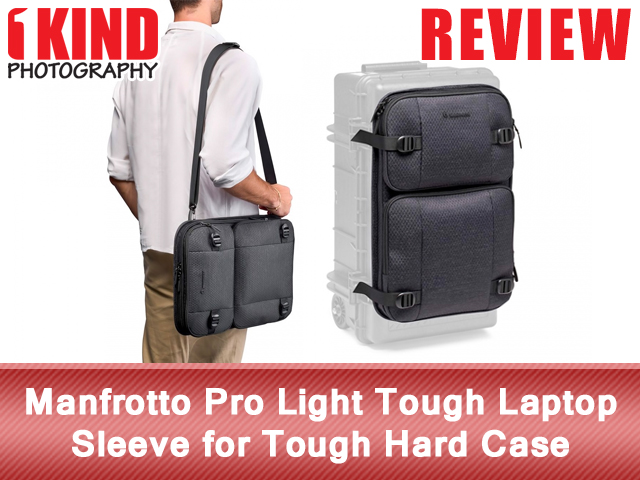 Overview :
Designed specifically to fit onto their Tough series of cases, the Manfrotto PRO Light Reloader Tough Laptop Sleeve has four metal pins that secure the sleeve to your Manfrotto Tough case and expand its storage capability with modular ease. Separate laptop and tablet pockets separate your tech and will hold laptops up to 15 inches. Two accessory pockets let you carry cables, peripherals, and more. Its nylon shell is resistant to wear and water while a lightly padded polyester interior protects your delicate gear. If you need to run to a meeting, detach the sleeve from your case, snap on the shoulder strap, and use it as a slim standalone laptop bag.
Features :
Exclusive carrying solution for Manfrotto Tough hard cases
Modular design compatible with all Manfrotto Tough cases
Carries and protects up to a 15'' laptop
Dual front pockets to store accessories and electronics
Can be used a standalone laptop bag with included shoulder strap
Quality/Usability :
The
Manfrotto Pro Light Reloader Tough-55 Hard Case
has been working well with transporting my camera gear. However, if I wanted to carry laptop, I would have to carry a separate backpack or carry case.
In comes the Manfrotto Pro Light Tough Laptop Sleeve. As you can tell already by the description, this allows you to attach the laptop bag to the hard case for easy transport.


On the front, you have a pocket up on top and bottom to store your cables and accessories. There are four plastic strap loops which I will discuss further. Behind these pockets is another pocket with a side zip that opens up to a compartment to insert your laptop and papers.
The back has a total of four straps (left side shows them overlapping in tucked mode; right shows them taken out). These straps are what will allow you to attach the laptop bag to the hard case.


Per Manfrotto, the laptop bag holds 15" laptops. However, I'm sure this info was before Apple released their 2021 M1 Macbook Pro laptops. So if you have the 2021 M1 Pro/Max 16" MBP, I'm happy to report that the laptop fits into the bag with no problem.


Top pocket is a single pocket. You can throw in cables, memory cards, business cards, pen and other items that you would probably need quick access to.
The bottom pocket has two smaller divided pockets if you wanted to separate your items whether it be fresh and depleted batteries, specific cables, memory cards, portable harddrives and other miscellaneous items.
A shoulder strap is included with the bag that clips to the back of the bag. Nothing extravagant with the strap. There's no padding on the strap but its wide enough to offer some support.
Above is the order of how to attach the laptop bag onto the Tough-55 hard case. The process is similar to that of the
tripod bag
.
Once it's attached to the hard case, it's securely on. You can now transport your laptops securely to your next location or job while freeing up your shoulder and back. And since everything is together, less chance of having to misplace stuff.
Even with the laptop bag mounted onto the hard case, you can still utilize the case and gain access to the contents inside the Tough-55 without having to take the laptop bag off. Due note that if you have the lid open with a laptop inside the bag and there is nothing inside the case to weigh it down, this may cause your case to tip over. So it's best to make sure it's leaning against a wall or something to keep it propped up.

Conclusion : Overall, the Manfrotto Pro Light Tough Laptop Sleeve for Manfrotto Tough Hard Cases is a basic and minimal laptop bag. There aren't too many pockets; just enough to hold essentials and whatever small items you need to take with you. I like that you can either attach it to the Manfrotto hard case or use it as a standalone laptop bag with the included shoulder strap.
Setup is quick and easy. Accessing pockets and laptops are easy as well. Not sure what else I would add to it. It's not too bulky where it sticks out but enough to protect your laptop.
I'm also glad that it holds the new 2021 M1 Macbook Pro without any issues.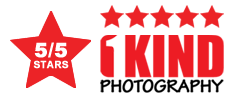 ---