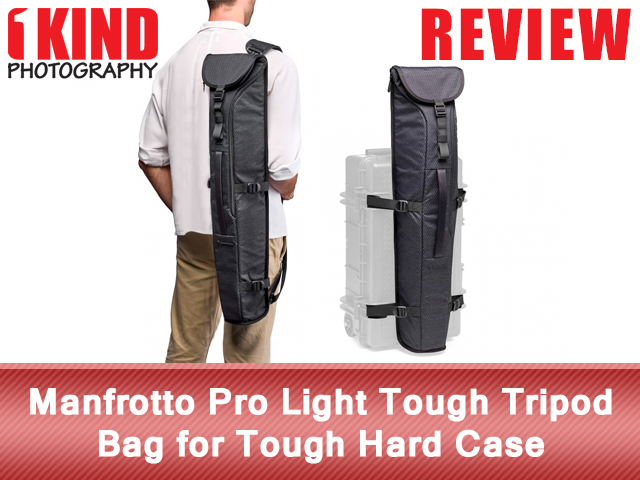 Overview :
Designed specifically to fit on their Tough-series cases, the Manfrotto Pro Light Reloader Tough Tripod Bag has four metal pins that secure it to your Manfrotto Tough case and expand its storage capability with modular ease. An expandable length from 31 to 36" allows it to accommodate different sized tripods, from a Manfrotto Befree series to a 055 with Xpro ball head or 3-way head attached. Its nylon shell is resistant to wear and water while a padded polyester interior protects your delicate gear. If you need your tripod, but not the Tough case, detach the bag from your case and grab the side handle or snap on the shoulder strap, and use it as a slim standalone bag.
Features :
Exclusive carrying solution for Manfrotto Tough hard cases
Modular design compatible with all Manfrotto Tough cases
Expandable design made to fit a variety of tripod sizes
Dedicated straps to connect to Tough hard case attachment points
Shoulder strap included for stand-alone bag usage
Quality/Usability :
I've always either hand carried my tripod or placed it on the side pocket of my Peak Design backpack. This is great but it can get a little heavy and it just sticks out too much.
I stumbled upon Manfrotto Tough 55 product line and saw that they had this tripod bag. I looked well padded, easy to carry and it worked with their
Tough 55 hard case
.
There's not much to the bag. On the front is a grab handle which makes carrying very comfortable. On the front is also a latch system to keep the flap folded. On the back are two D-loops at the top and bottom to attach the included shoulder strap.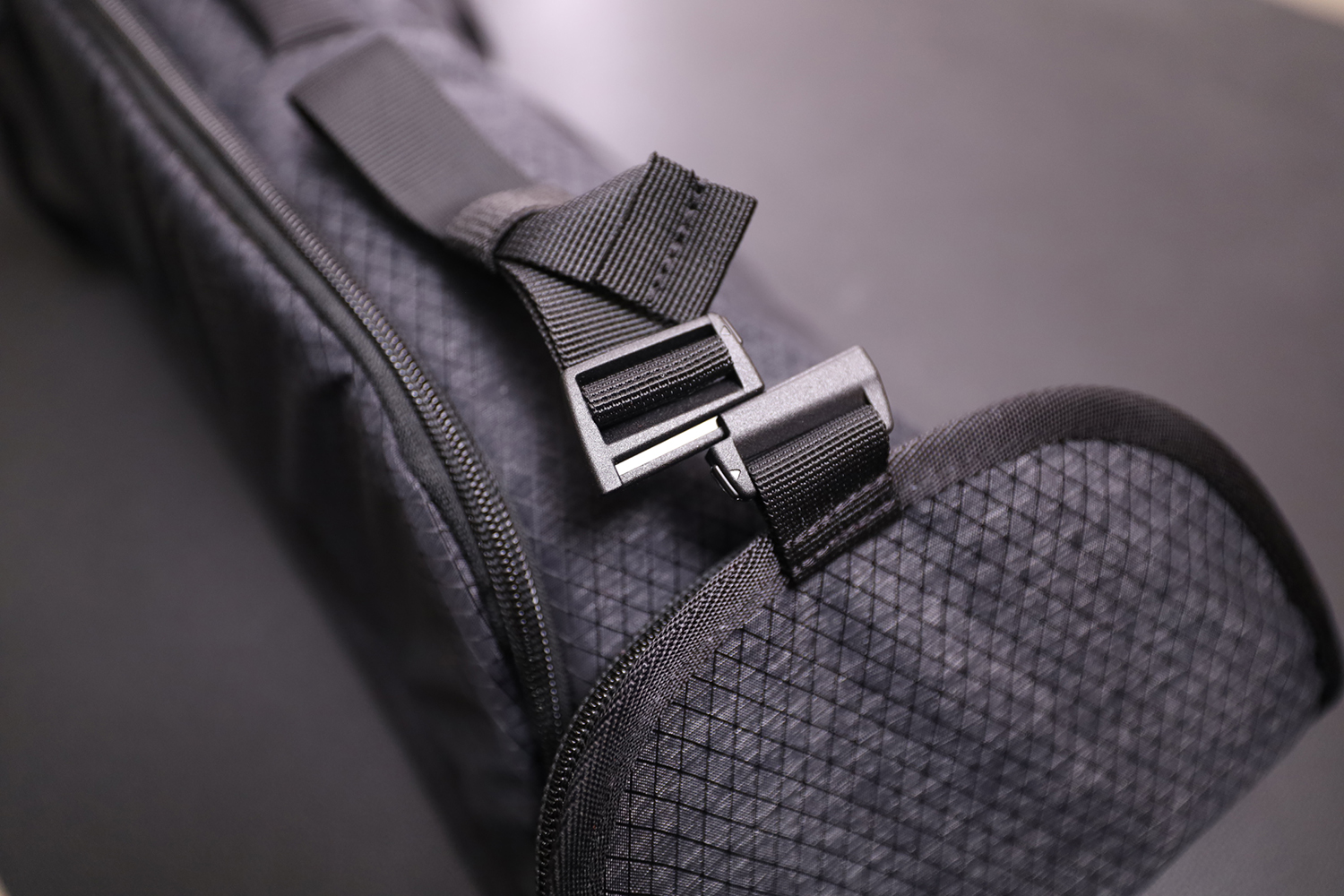 As mentioned above, there is a little latch system that keeps the flap closed. All you have to do is slide the buckle apart. This all depends on how tall your tripod is and will keep the bag in a smaller form factor.
With the buckle slid apart, this makes the tripod bag even longer and reveals the zipper. This allows you to access the main tripod compartment to insert your tripod.
There are no interior or exterior pockets. It would have been nice if they included one to hold tools, camera plates or other smaller items.


My Manfrotto 055XPROB03 tripod with a standard Arca Swiss ballhead fit perfect. I did have to rotate the ballhead slightly so that its tucked and not protruding in an awkward position.
If you own a Manfrotto fluid head or any fluid head, I'm sorry to say that this case will not be able to be zipped closed due to the bigger size.


As stated, the tripod bag includes a shoulder strap. It's nicely padded and actually feels comfortable. As stated, there are no external or interior pockets. So if you're not using the shoulder strap, you have no place to put it.
I just love the fact that I can carry my tripod on my back and be hands free.
I own the Manfrotto Tough 55 hard case and the tripod bag paired very nicely together. I can haul my tripod and my gear together. I don't have to use one hand to pull the case and the other to hold the tripod or have it on my shoulder. I can have everything together as if it was one.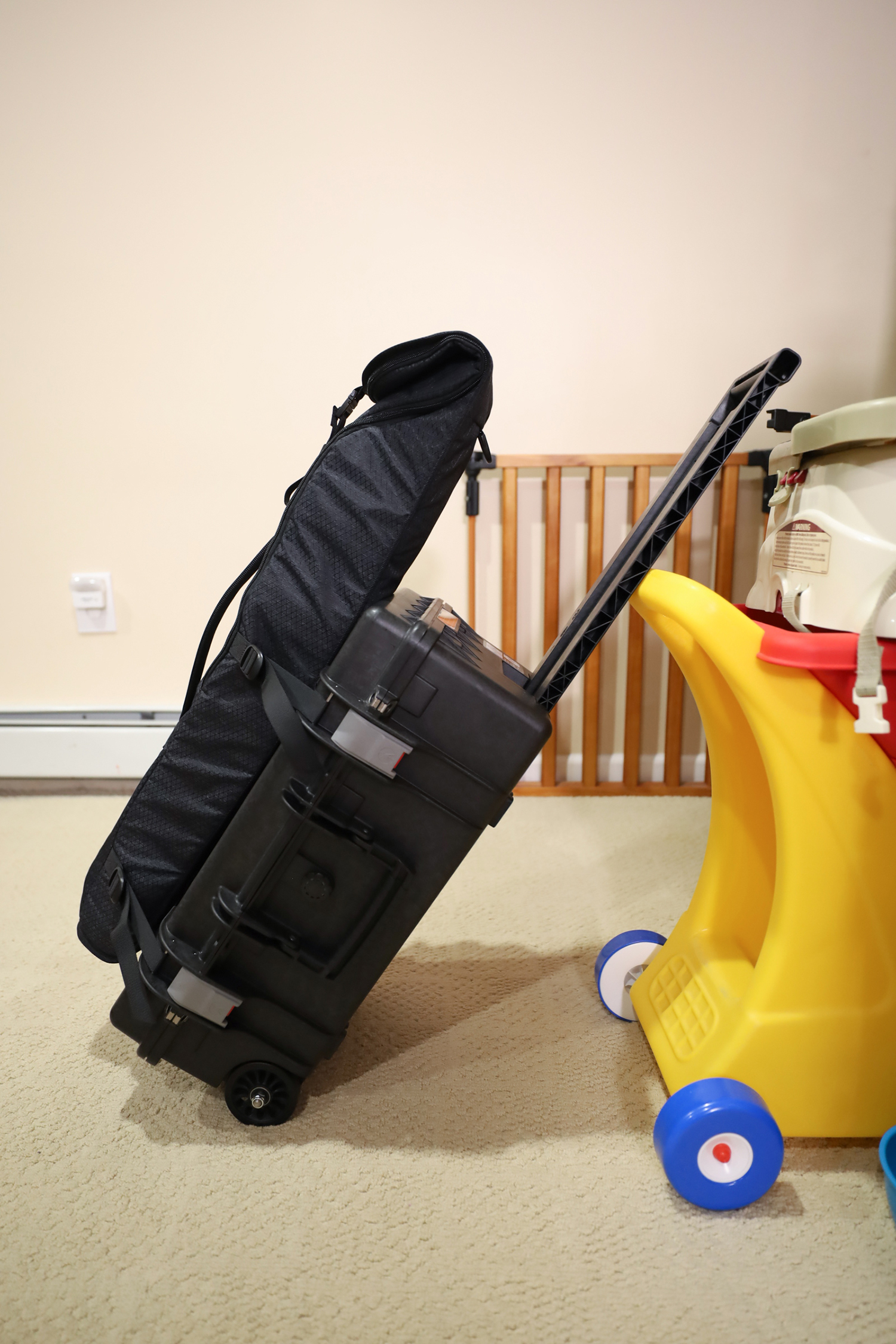 Here is what it looks like with the tripod mounted attached to the Tough 55 hard case. As you can see, I can easily haul the case and tripod with easy and with one hand. This allows my hand and body to move around freely if needed.
Conclusion :
Overall, the Manfrotto PRO Light Tough Tripod Bag for Manfrotto Pro Light Reloader Tough Hard Cases is a must have if you carry your tripod around. Not only does it protect your tripod but it also makes it easier to carry around.
I just wish there was a small pocket to hold small items or even just the shoulder strap when its not being used.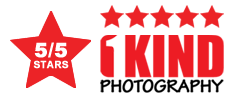 ---