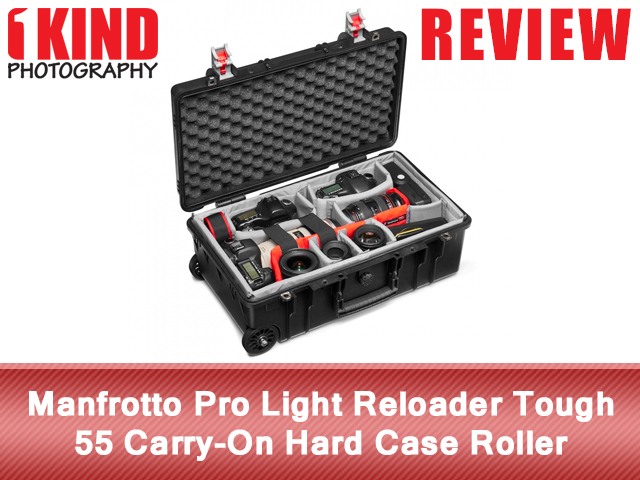 Overview :
Store, transport, and protect two DSLRs, an attached select 400mm f/2.8 lens, three to four additional lenses, and related accessories in the black Pro Light Reloader Tough-55 High Lid Carry-On Camera Rollerbag from Manfrotto. This lightweight case features an IP67 waterproof rating, padded touch-fastening dividers with lid foam, latch closure, and metal hasps for optional padlocks. Photographers will appreciate the included strap and pouch tripod holder system. Carry the case with the side handle or roll it with the retractable handle and built-in wheels.
Features :
Rigid and lightweight made in Italy photographic hard-case
IP67 testing approved
Comes with a tripod holder system
Safe release system latches for security
IP67 Rating
Available in two version TL-55 low hood and TH-55 high hood
Quality/Usability :
My Pelican 1510 Hard Case is a very popular case and my go to especially with its TrekPak divider system. However, I'm starting to outgrow my storage and I needed another hard case to haul my gear to and from shoots/work.
I decided to take a look at the Manfrotto Pro Light Reloader Tough-55 Hard Case. Rather than get another Pelican, I wanted to take a look at the Manfrotto only because it offered a few additional features that the Pelican does not.


The Manfrotto case looks just like the Pelican in terms of size and certain features. The wheels are decently sized and roll smoothly. Since I only have one, it looks like the case can be stacked on top of each other based on the squares on the back and on the lid.
The Manfrotto Tough 55 comes in two different models. The Low Lid and High Lid. The one I chose is the High Lid and honestly, based on what I saw, the only difference is about 1 inch on the lid cover and $35 in price difference.
There's a nice handle on the side of the case as well as two latches to keep the case closed.


There's a handle that is tucked into the case. Pulling on the latch allows you to slide the handle up and out. One thing I wish they had was a grab handle in the center between the pull out handle and the label. The Pelican had this and it just felt natural. Grabbing the handle pull out handle feels a little awkward as its not center balanced.


The latches has a bit of added security. In order to open the lid, you have to pull up on the red latch before you're able to lift up the gray latch. And if you're traveling and need to put a lock on your case, there is one next to each latch.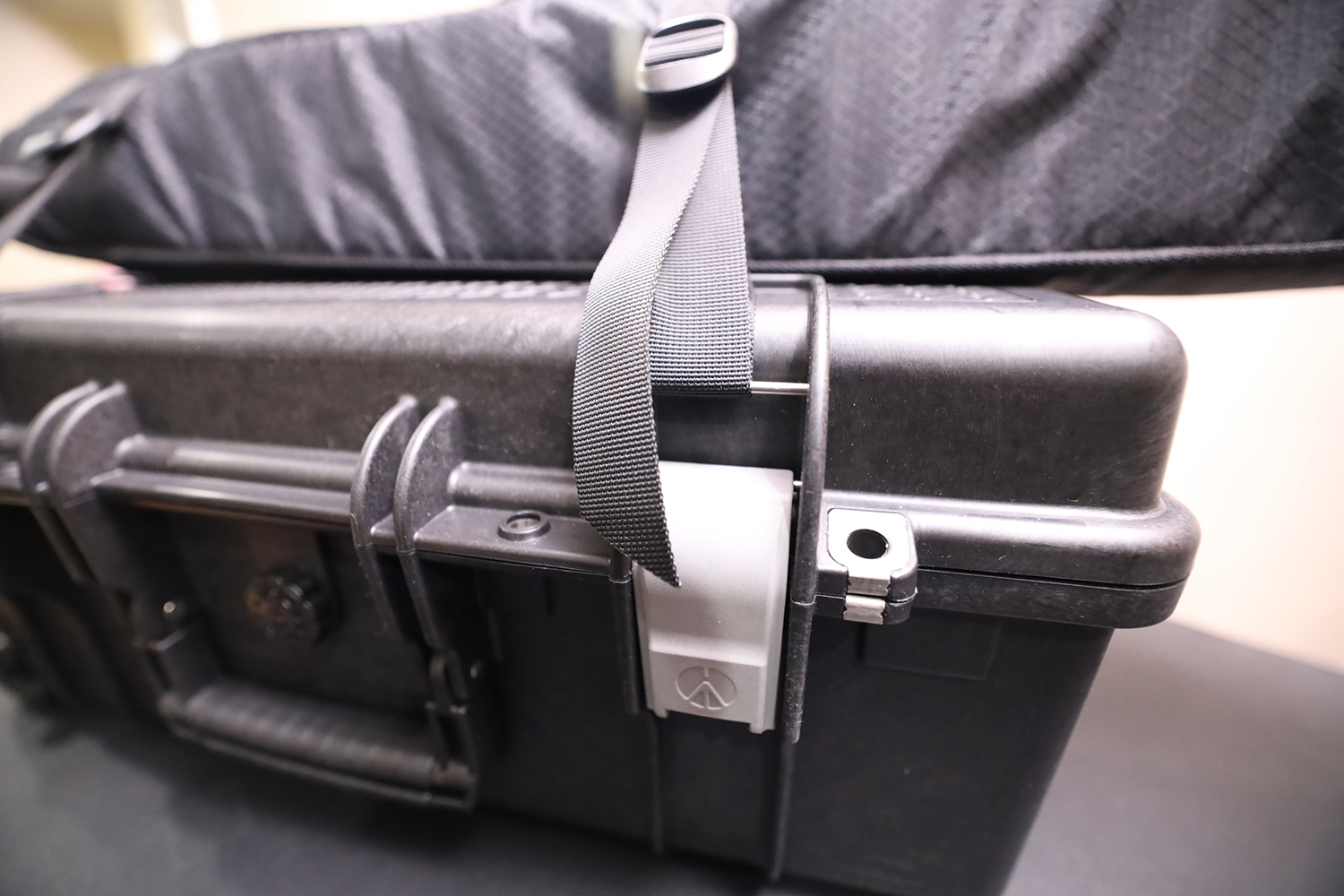 Right above the latches is a metal rod. Manfrotto offers accessories such as a backpack harness, tripod bag and laptop sleeve. This comes in handy when you need to move around freely without you having to carry them separately.
The interior looks spacious but because of the bigger wheel and the indent for the grab handle, it takes up a little more space. The underside of the lid is padded with foam and is recessed into the lid a little bit. The Pelican's foam was just flush with the lid. Its great for protection but I feel that this took up a little space especially if you have gear that protrudes slightly higher than the hard case.
There is a rubber gasket around the entire case to prevent water and dust from entering as it is IP67 rated.
Also included is a tripod pouch that attaches to the case for quick and easy access. It's nice that they included it but I prefer their
tripod bag
(pictured) as it offers more of a protection.
Inside the Manfrotto Tough 55, they included this printout of different configuration as a reference. Since its based on a velcro system, your configuration is endless and you can customize to whatever gear you have.
I opted for the dividers as I was able to configure it however I want. They due offer the pre-cubed foam where you would pluck out the pieces. These offer precise protection however, you're limiting how much you can carry and if you ever change gear, that size you just plucked may be too big for the new gear and won't offer the same protection anymore.


The image on the left is the standard setup that is setup when it arrived. The image on the right is how I had it configured. I did end up having a few extra dividers that I did not use.
I have my R6 with RF 24-70 f2.8L, R5 with RF 70-200 f2.8L, RF 15-35 f2.8L, 600EX-RT II with the XTAR SN4 battery charger right on top of it. Spread all around are random accessories such as Think Tank Photo CPS Pixel Pocket Rocket, Peak Design Slide Strap, LP-E6NH batteries in the top right corner. To the left of the strap is a pocket that I use to store my cables and other miscellaneous items.

Conclusion : Overall, the Manfrotto Pro Light Reloader Tough 55 Carry-On Hard Case Roller is a nice sturdy hard case. The dividers are beefy enough to keep your gear secure. I just wish the smaller dividers had velcro to I can attach other dividers to it.
I would have liked to see the TrekPak divider system on this but Pelican solely owns this as they purchased TrekPak. It just makes configuration so much cleaner looking.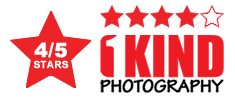 ---