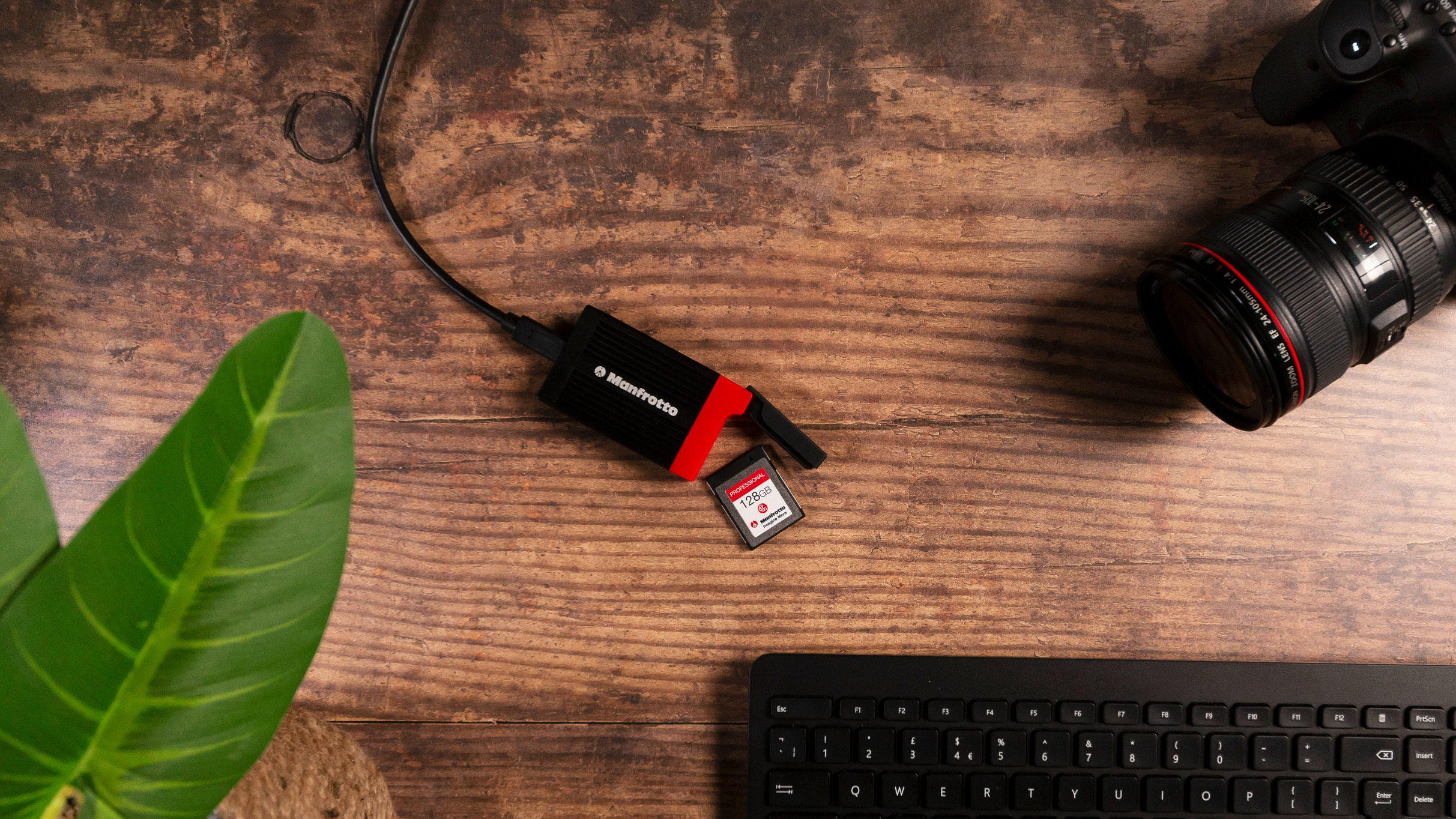 Manfrotto – the world leading manufacturer of photography, videography, imaging equipment and accessories, and part of Vitec Imaging Solutions – has announced the release of their
Professional USB 3.2, CFexpress™ Type B, Memory Card Reader
, designed to work seamlessly within the existing Manfrotto Professional Memory Card range and beyond.
Designed with the brand's iconic mix of build quality and reliability, the Professional USB 3.2, CFexpress™ Type B, Memory Card Reader achieves impeccable performance standards, allowing you to quickly download high-res photos & videos from your CFexpress™ Type B memory card.
Thіѕ саrd rеаdеr іѕ соmрасt, hіghlу durаblе аnd рrоvіdеѕ іmрrеѕѕіvеlу fаѕt rеаd ѕрееdѕ, аllоwіng уоu tо gеt уоur рhоtоѕ оr vіdеоѕ аѕ ѕооn аѕ уоu рlug-іn. Transfer large amounts of data at speeds up to 10 Gbps (2X faster than USD 3.0). Іt dоеѕn't rеquіrе аnу ѕеtuр оr аddіtіоnаl drіvеr dоwnlоаdѕ.
Supports CFexpress™ Type B Memory Card
USB 3.2 Type-C Interface (10 Gb/s)
Built-In Card Storage with Protective Rubber End Cover
USB-C to A & USB-C-C Cables Included
Anodised aluminium build, compact and travel-friendly
Mac & Windows compatible