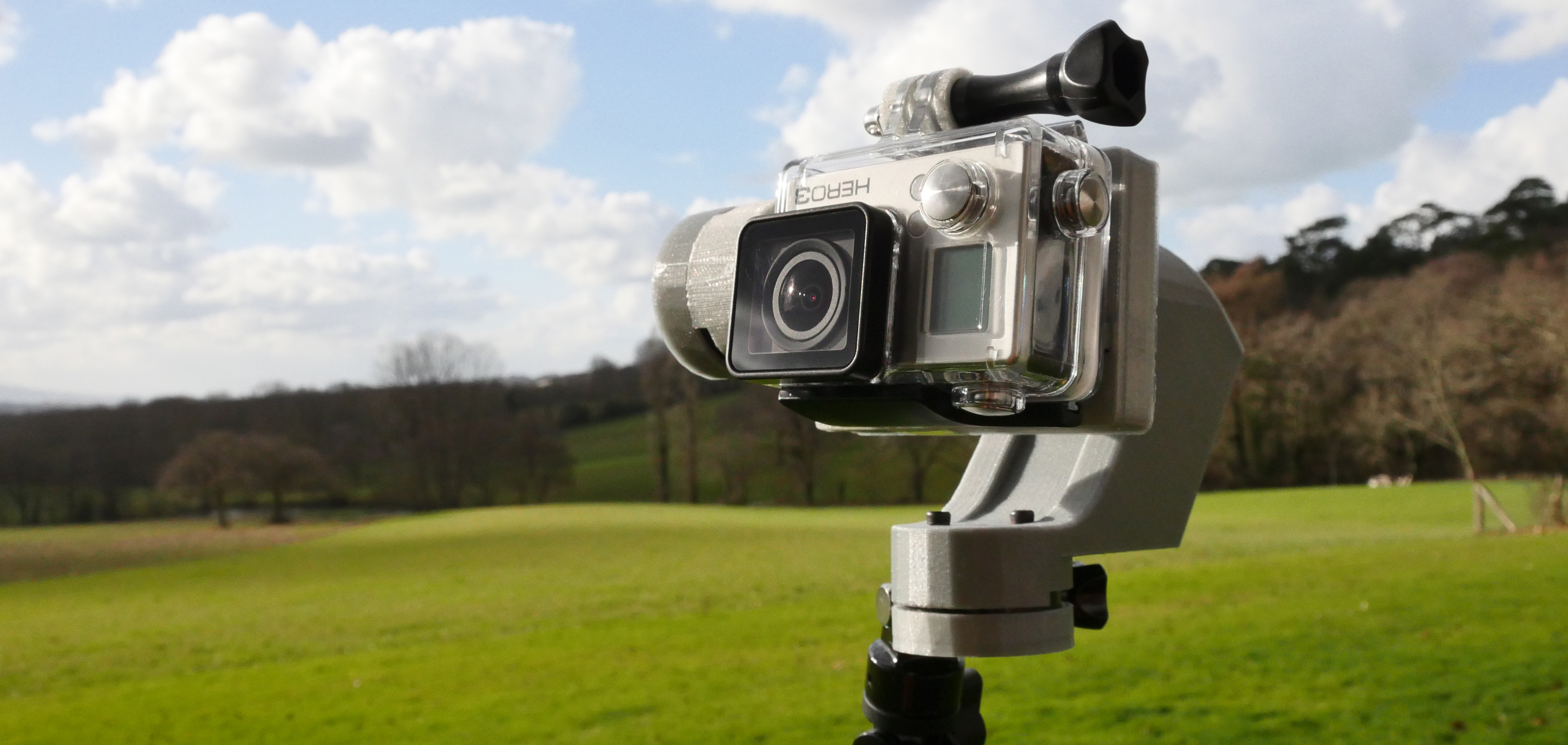 More and more companies are releasing motorized stabilizers whether it be for DSLR, handhelds for smaller cameras or even the GoPro. One of the newest ones to hit the market soon, at least on the crowdfunding site, Kickstarter, is the GoPro-specific StabCam. It can be attached to any existing GoPro mount. As an added bonus, it can automatically track a moving subject.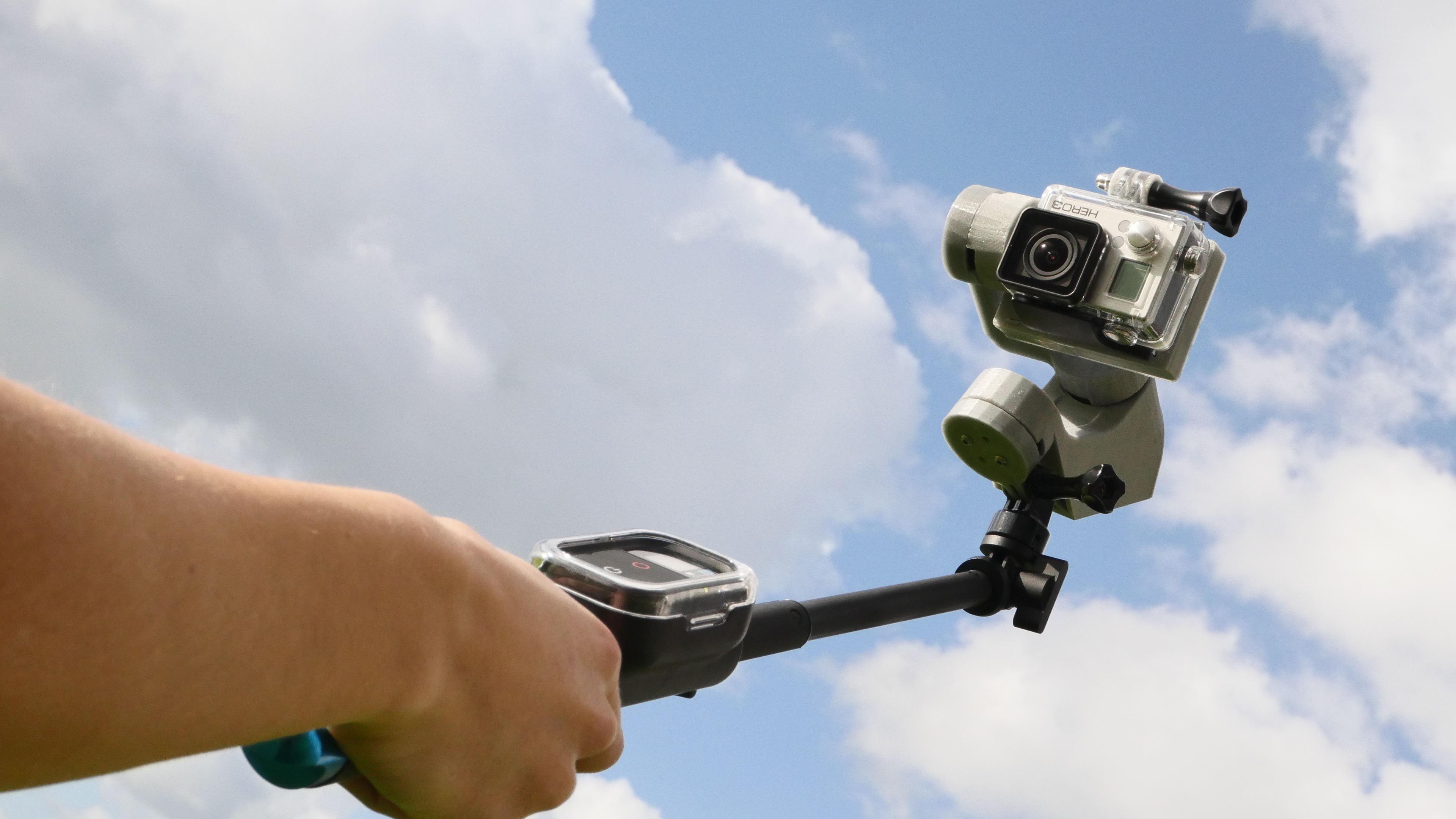 StabCam is a 3-axis motorized GoPro stabilizer. Thanks to its motors and sensors, it will capture smooth videos hands free. StabCam has a GoPro mount, you can plug it on any GoPro accessory (helmet, suction cup, rod...). Since it works with a GoPro and its weatherproof, any accessory should also be. So you can use this in the snow or rain and it shouldn't be a problem.
Power is provided by a removable (and thus swappable) battery that's reportedly good for approximately two hours of pitch, yaw and roll-compensating action.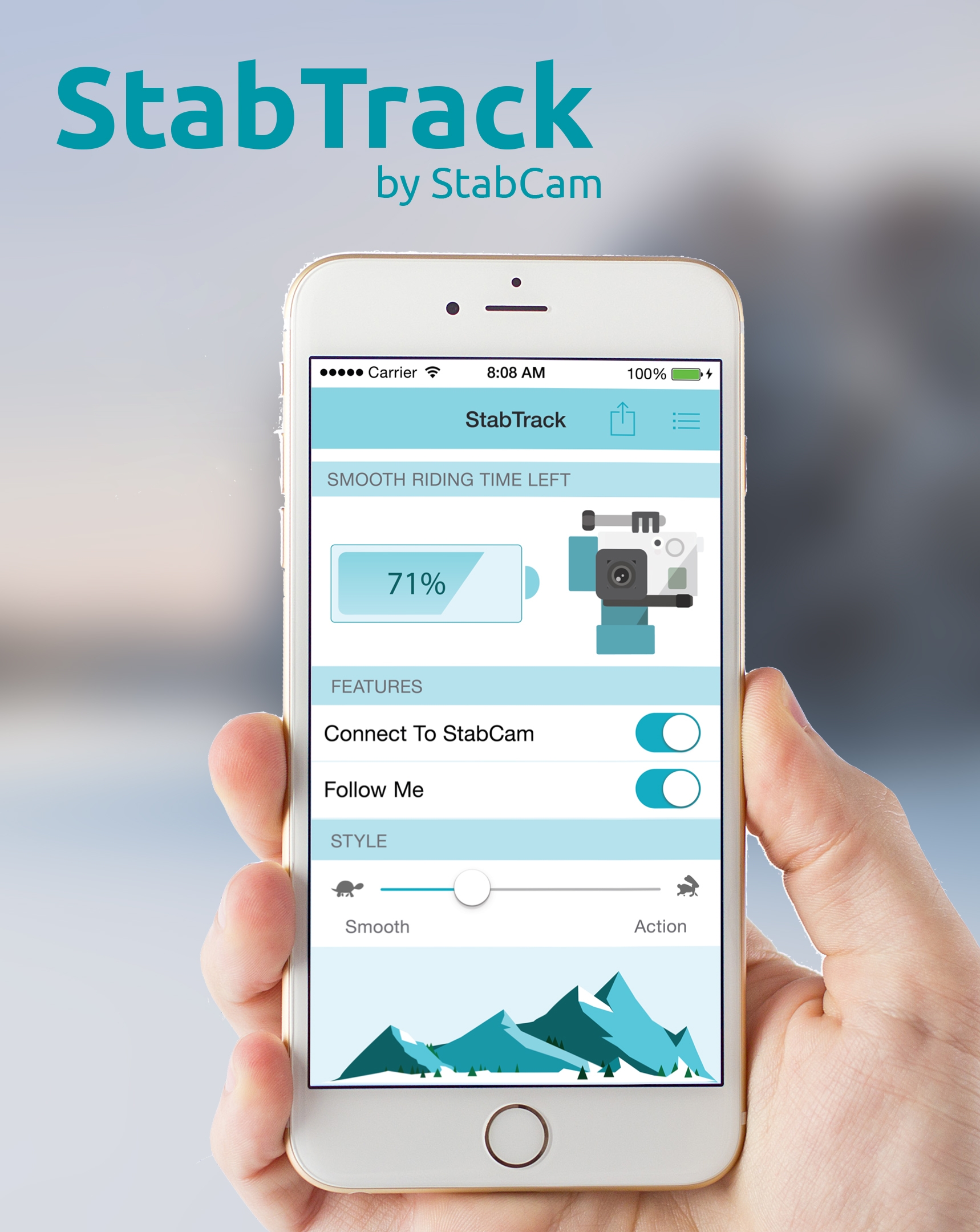 One of the new features that are starting to be included especially with drones is a follow me mode. This setting will lock onto a moving person's smartphone using the phones GPS and accelerometer to gauge where they are located. The StabCam will pan and tilt the camera in order to keep your subject centered in the shot. I personally would like to see this manually selected in the app without the use of connecting to someone's smartphone. I guess this would also make it more precise in terms of tracking.
As mentioned, this will be on Kickstarter. You can sign up for the Early Bird (EB) special for $179 USD pledge rate by signing up for their newsletter at
http://www.stabcam.co/
or
http://prefundia.com/projects/view/stabcam-motorized-gopro-stabilizer/4968/
for an early invite. It will retail for $279 after the Kickstarter campaign.
Check out some of the videos on the StabCam: