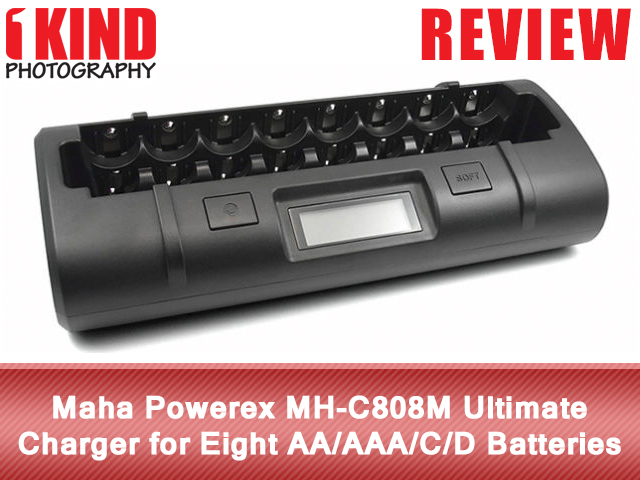 Overview :
The Maha PowerEx MH-C808M is designed for today's ultra high capacity C & D batteries with rapid charging current. Charging time for a 11,000 mAh D battery is around 5 hours, while other products may take up to 40 hours to complete. Unlike other universal chargers, the Maha PowerEx MH-C808M uses rugged fixed contacts rather than spring-loaded ones, enhancing product reliability.
It also features a rugged DIN power connector found only in professional products. It provides user with the option to choose between a soft charge and a fast charge mode. The Soft mode delivers the highest battery life and allows 100% compatibility with older, lower capacity batteries.
Features :
One to Eight Combination: It's like having eight chargers (AA/AAA/C/D NiMH or NiCD). The 7th generation PowerEx microprocessor features a 0.001V resolution delivering just the right charge
Comprehensive LCD Display with White Backlight: Easy to understand English-based LCD displaying charging status for each battery independently
Low-Temperature Charging Algorithm: The MH-C808M is the coolest rapid charger in PowerEx's line of professional products. Low charging temperature maximizes battery life and performance
Built-in Deep Battery Conditioning System: The MH-C808M is embedded with a high-rate battery conditioner that will charge, deep-discharge and recharge batteries automatically
Heavy Duty Worldwide AC Adapter: The unit includes a heavy duty switching AC power supply. The 100-240 V 50/60 Hz universal adapter employs a rugged DIN connector for reliable contact
Quality/Usability :
We reviewed the
Maha Powerex MH-C800S
awhile back and it was a great AA/AAA battery charger but only issue was that it only charged AA and AAA batteries. Around the house, we started to have more items that required C and D batteries. We already have an
EBL Universal Battery Charger
which does a great job of charging AA, AAA, C, D and even 9V batteries but it only charged four (4) at a time.
I was able to find a used Maha Powerex MH-C808M in excellent condition without box or
manual
. The C808M does the same thing as the C800S where it allows you to charge one to eight batteries at the same time but now with C and D batteries. It also features the ability to condition your batteries of soft charge them.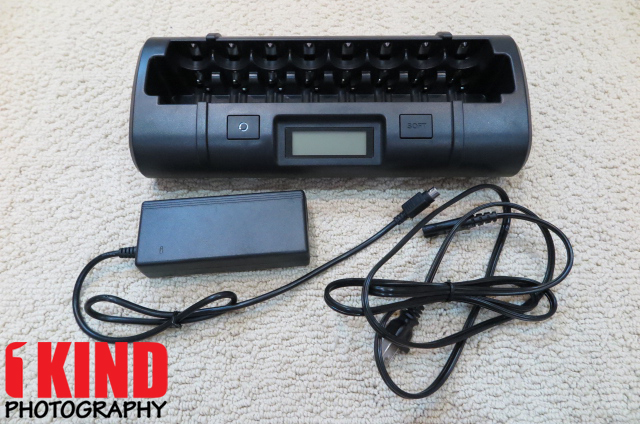 The MH-C808M is ginormous compared to the
MH-C800S
. Included is a power brick. Unfortunately, I sold the MH-C800S and unable to give a size comparison between the two chargers.
On the front, you have your LCD display in the center, Conditioning button on the left of the display and a Fast/Soft button to the right.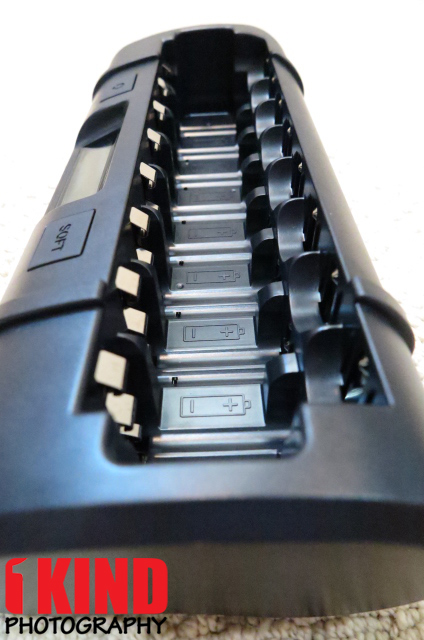 From the side view, you can see the slots and metal contacts of each battery compartment. It also tells you which orientation to insert the batteries.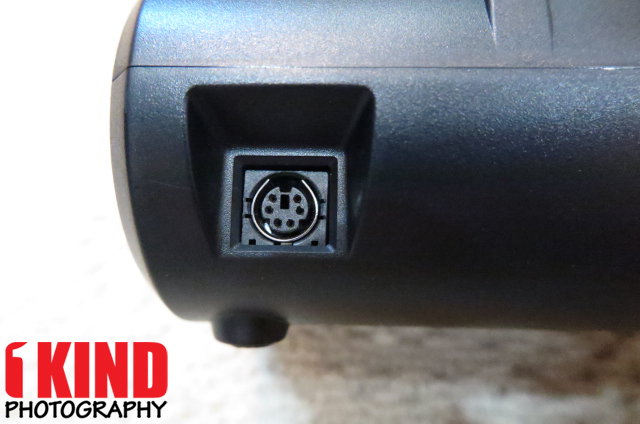 The back of the charger has a DIN power input to plug the power supply into.
RAPID CHARGE MODE (DEFAULT):
*Placement of batteries is for review purposes. For best performance, insert the batteries from left to right.*
The MH-C808M is capable of either charging one battery, in pairs or up to eight batteries at one time. The only types of batteries that can be charged are NiMH or NiCD. I used
Eneloop batteries
,
EBL batteries
and a few others and never had a problem with them.
By just placing the batteries into the charger, this is the Rapid Charge Mode. This is default and offers the shortest recharging time.
Rapid charge is suitable for AA/C/D batteries with capacity greater than 2000mAh and AAA with capacity greater than 700mAh. Any batteries rated under 2000mAh and 700mAh, respectively, must use Soft Charging Mode.
Below is how long it will take to charge the specified batteries by just inserting them:
AA/AAA: 1 Hour (Rapid)
C: 1 to 3 Hour (Rapid)
D: 1 to 5 Hour (Rapid)
Unfortunately, you can not charge for example AAA batteries and D batteries at the same time using the same slot. Each battery slot will only support ONE battery at a time. You can charge a mix of two AA batteries, four AAA batteries and two D batteries at the same time, so as long they are using separate slots.
SOFT CHARGING MODE: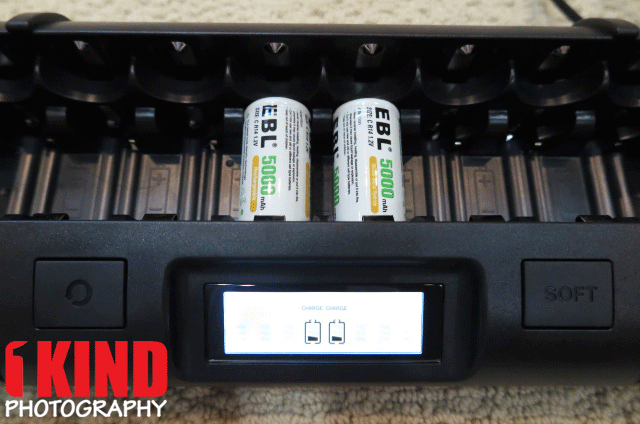 Soft Charging Mode maximizes battery life and performance. Recharging time takes varies depending on battery:
AA/AAA: 2 Hour (Soft)
C: 2 to 6 Hour (Soft)
D: 5 to 10 Hour (Soft)
To soft charge:
Remove all batteries from charger, if any.
Insert one battery in any slot.
Within five seconds, press and hold the "SOFT" button until "Soft Charging" symbol is displayed on the LCD screen.
Insert remaining batteries.
Soft Charging mode will remain activated as long as there are batteries in the charger (even if charging is completed). The charger will reset to Rapid Charge mode (Soft Charging symbols disappears) when all batteries are removed.
CONDITIONING MODE:
Conditioning Mode is a special mode which rejuvenates and cycles batteries. It applies a special initial charge, discharge and recharge cycle which can restore battery performance. It requires up to 7 hours to complete for AA/AAA and up to 30 hours for C/D. Conditioning cycle can be used to rescue degraded batteries and exercise infrequently-used batteries. The manual states that it is recommended once every ten normal charges for NiMH batteries to ensure good performance.
To condition batteries:
Remove all batteries from charger, if any.
Insert one battery in any slot.
Within five seconds, press and hold the "CONDITION" button until "Condition" symbol is displayed on the LCD screen.
Insert the remaining batteries.
The condition cycle will first apply an initial charge, discharge then recharge the batteries.
It is normal for all symbols to disappear from one or more slots toward the end of discharge. This indicates that discharging is nearly completed and recharging will commence soon.
During discharging, batteries that finish before others will show "CHARGE" symbols. However, actual charging will not commence until all batteries have finished discharging.
Conclusion :
Overall, the Maha Powerex MH-C808M Ultimate Charger for Eight AA/AAA/C/D Batteries is a must own if you need to charge C and D batteries in addition to the AA and AAA. The only battery it does not charge are 9V. If you don't need to charge C and D batteries, the
Maha Powerex MH-C800S
would be perfectly fine. I love the fact that I can charge eight batteries at the same time. But being able to charge eight C and D batteries at the same time, means that it will be a huge charger. If I took two EBL Universal Chargers and put them side by side, it's not as big. It's probably because of the location of the LCD screen being on the side rather than being at the bottom.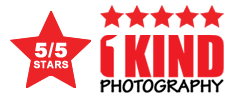 ---