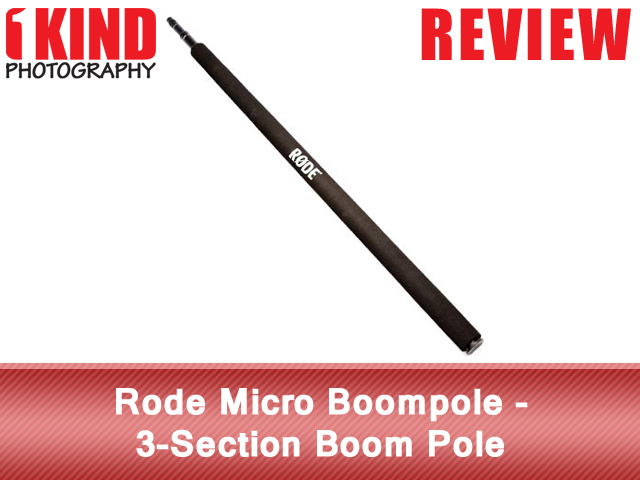 Overview :
The
RØDE Micro Boompole
provides ultimate boom pole performance in a convenient and portable size.
Intuitive twist locks allow the Micro Boompole's three sections to smoothly extend to 2063mm (6¾'), while the ergonomic grip provides comfort during use.
Features :
Compatible Microphones: NTG-1, NTG-2, NTG-3, NT4, NT5, NT55, M3, VideoMic, Stereo VideoMic, VideoMic Pro
Three section boom pole
Precision balanced anodized aluminum construction
Intuitive lock/release system
Ergonomic grip handle
Weight: 366.66gm
Dimensions: 844.00mm (H) x 33.00mm (W) x 33.00mm (D)
Quality/Usability :
Read our full review on the Rode VideoMic Shotgun Directional Video Condenser Microphone
.
Getting good audio is very important when doing interviews. Not only do you want your subject to be clear but you also want them to be loud enough to be heard. At the same time, you don't want to be in the shot or be a distraction.
The Rode Micro Boompole is a three section boom pole. It is compatible with the following microphones: NTG-1, NTG-2, NTG-3, NT4, NT5, NT55, M3, VideoMic, Stereo VideoMic and VideoMic Pro. It is made of anodized aluminum for its lightweight portability. The bottom half of the boom pole is covered in foam padding for easier handling and comfort.
You will need an audio extension cord so that it reaches the microphone to your camera. It would be nice to include a clip or a groove that allowed you to tuck the loose wire so that it won't hang or dangle.
There are two other sections of the boom pole that extend out. When extending, there are no locks or clips to keep them in place. Simply twists the pole and pull to your desired length. Once you set your length, twist the pole and it will lock in place. When the boom pole is extended to its fullest extent, it can extend as far as 6' feet long.
Conclusion :
Overall, the Rode Micro Boompole - 3-Section Boom Pole is necessary for interviews, music or videos. If you're shooting a video of your family, you won't need this as this will be too long. The stick is durable and very lightweight. Holding the boompole won't tire you out. Extending as far out as 6' feet is plenty of distance. But at the MSRP of $50, it's a bit pricey for just a pole.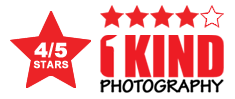 ---