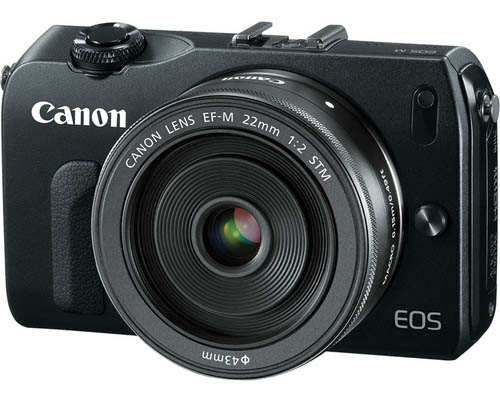 There have been rumors of Canon entering the mirrorless market. With new leaks of pictures, it seems to be true. Specs and information are coming in bits and pieces but this is what we know so far. The folks at
DigiCame Info
posted what appears to be the first image of the new Canon EOS M mirrorless camera. The Canon EOS M will have an APS-C sensor instead of the smaller 1.85x crop sensor from the Canon G1 X and that Canon did not want to give Sony the sensor size advantage. Mounted on the camera is the
EF-M 22mm f/2 STM pancake lens
(36mm full frame equivalent). The new mount type is said to be designated as
EF-M
("M" for "mirrorless"?). From the looks of it, it's going to be a point-and-shoot style camera with very few direct access controls, no EVF, and probably a touchscreen-driven system.
There will be a more advanced Canon mirrorless within a few months. Hopefully that will have EVF and more direct access controls.
We'll be updating this post once we find out more information. Canon will be holding an even on July 23rd. Maybe they'll announce the Canon EOS M along with price and release date?
For now,
Canon Rumors
has some leaked (blurry) pictures of the Canon EOS M and EF-M lens.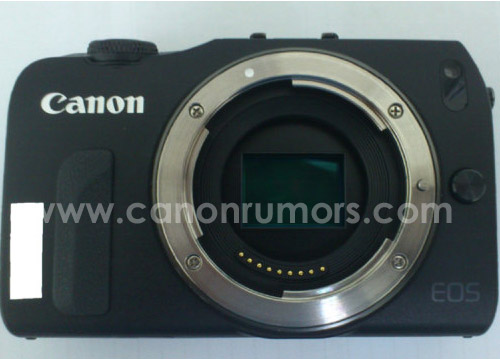 Canon EOS M Sensor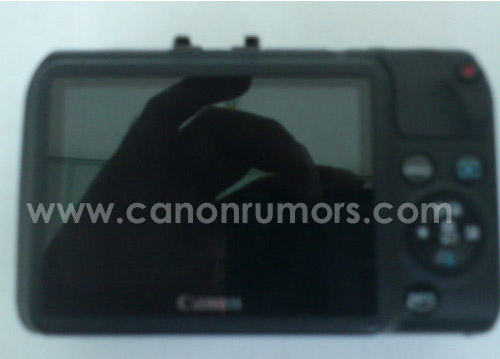 Canon EOS M Rear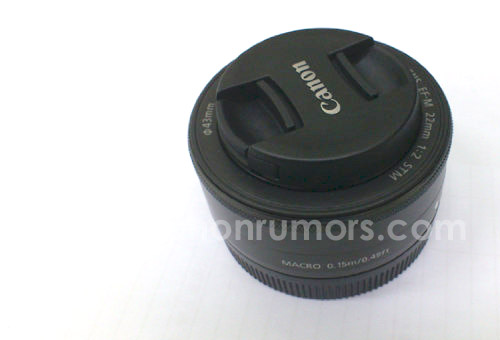 EF-M 22mm f/2 STM
UPDATE:
Here are some clear photos of the EOS M.