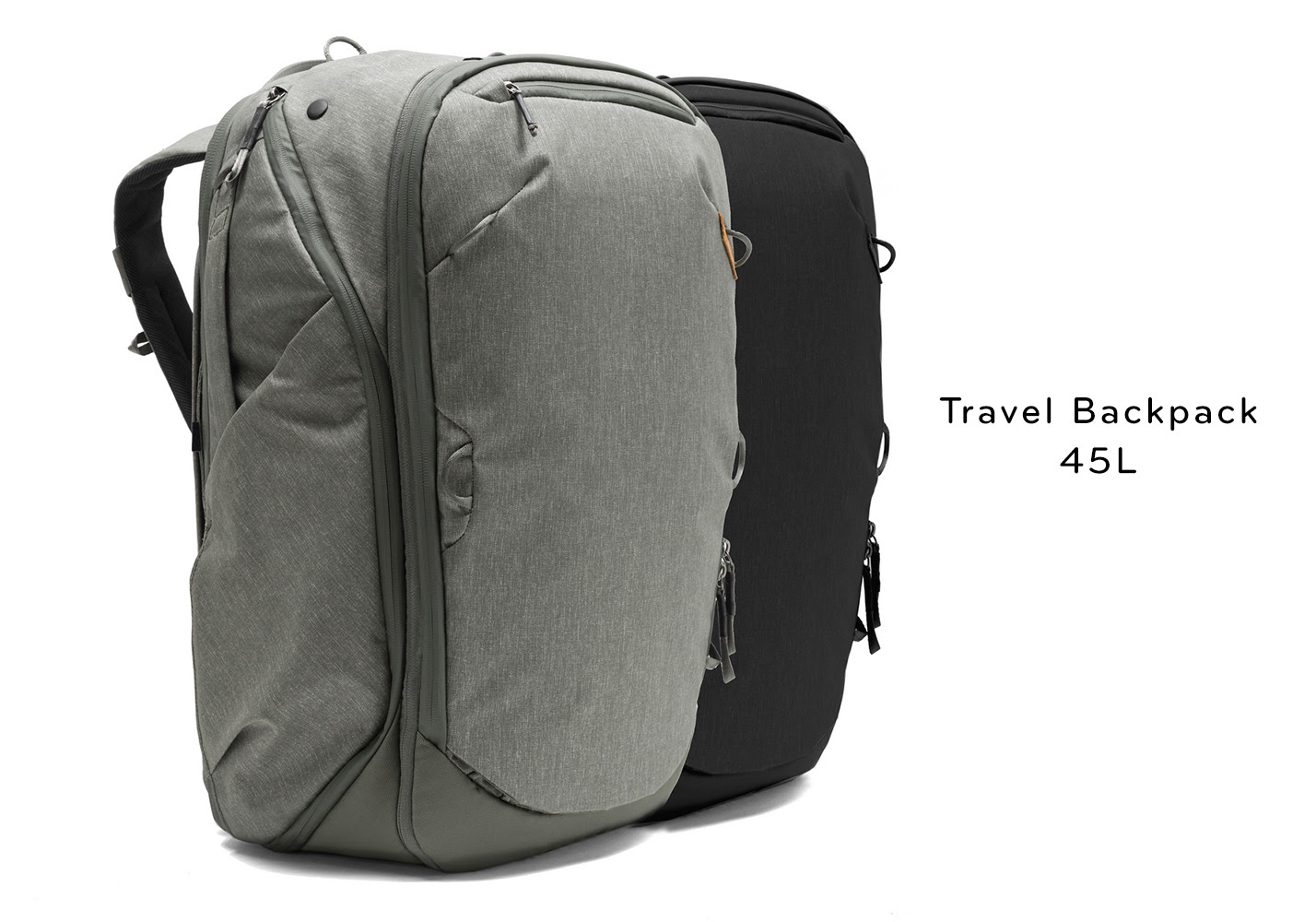 If you missed out on Peak Design's latest
Kickstarter
campaign on their new Travel Line Backpack, Camera/Packing Cubes, Tech/Wash Pouch, etc., you can now place your preorder through Peak Design's
website
. Shipping will begin in December.
Travel Backpack 45L (MSRP: $299.95); a complete system of Packing Tools. With a focus on versatility, organization, and access, the Travel Line aims to satisfy a simple design directive: no two trips are the same, so the best luggage should adapt to them all. It will come in Black and Sage colorways.
Packing Cubes (MSRP: Sm - $29.95, Md - $39.95) – Compressible, easy to access, and dividable, Peak Design Packing Cubes are available in 2 sizes. A tear-away main zip lets you access contents instantly, and an internal divider allows separation of clean and dirty clothes. An expansion/compression zip doubles available space or compresses clothes so you can fit more in your bag.
Wash Pouch (MSRP: $59.95) – Dedicated, easy-to-clean pockets for toothbrush and razor. Hangs or sits upright on sink for easy access in tight spaces. Unique folding pocket layout keeps toiletries neatly organized and easy to find.
Tech Pouch (MSRP: $59.95) – Designed to store small items like cables, cards, batteries, and travel essentials, Tech Pouch's unique origami-style pockets create enormous spatial efficiency. Pack more into a smaller space, yet keep all items organized and easy to find.
Camera Cubes (MSRP: Sm - $49.95, Md - $69.95, Lg - $89.95) – Camera Cubes provide protection, organization, and instant access to camera, video, and drone gear. Securely mount Camera Cubes inside the Travel Backpack and access your gear via the rear or side zips. Tuck-away lids let you access camera gear from outside of the bag via a single zip, while a system of intelligently designed dividers allows for endless organization and customization.
Shoe Pouch (MSRP: $24.95) – An ultralight, durable, weatherproof pouch for shoes or additional clothing storage.
Rain Fly (MSRP: $29.95) – Provides complete waterproof protection to an already weatherproof bag. Rain Fly is made of durable, ultralight 200D.
Take a look at our videos:
45L Backpack with Camera Cubes:
Packing Cubes:
Tech Pouch:
Wash Pouch:
Rainfly:
Shoe Pouch: