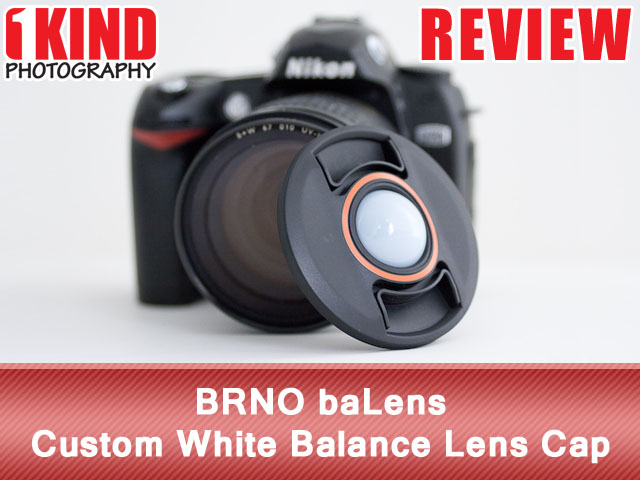 Overview :
Superior White Balance System for digital and video cameras. The
baLens
is a very high quality snap-on lens cap that accepts a neutral or a warm dome to read the color temperature of the light actually illuminating the subject or scene. When using the camera's custom white balance setting with the baLens snap cap the photographer can quickly and easily tell the camera what the actual color temperature is for the most accurate in-camera color correction. No longer do you have to read a white or gray card placed in the scene to get the most accurate color. No longer will reflective surfaces confuse the white balance – the baLens works by reading the light falling on the subject – not bouncing off the subject!
The
baLens
also functions as a dependable lens cap, especially when using a lens hood. It snaps on easily and tightly! So it is already on your lens and ready to be used at any time. The baLens is available in 52, 55, 58, 62, 67, 72 and 77mm sizes.
NOTE: BRNO baLens is patented.
Features :
Doubles as an excellent lens cap, even when using a lens hood
Spend less time editing images
Simple to use
Available in 52, 55, 58, 62, 67, 72 and 77mm sizes
High Quality Snap Cap with interchangeable domes
Neutral and warm domes included
Always ready for use
Quality/Usability :
There are many things you can do to improve the quality of your shots. Color temperature of the available light can cause your pictures to look yellowish. To avoid this yellow tint, you can adjust your camera's white balance pre-sets or carrying a gray/white card.
The BRNO baLens attaches to your lens like a standard pinch lens cap, but features a translucent plastic dome allowing light to still reach your camera's sensors. It also offers protection from dust, scratches and other minor impacts. The size we tested was the 77mm, but they are available in multiple sizes: 52, 55, 58, 62, 67, and 72mm. If you have lenses with different threads, you'll have to buy different caps for them.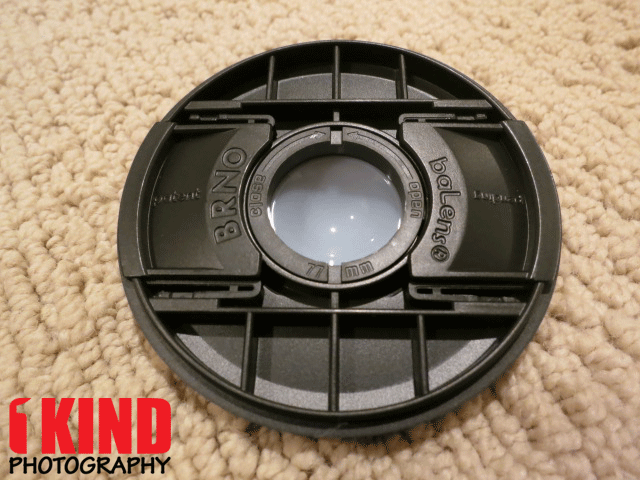 The kit does come with two different domes; neutral and warm. One is designed to give you warmer tones and the other a true white balance. To remove the dome, simply use your nail and turn the cover counter-clockwise. Remove the cover and swap out the dome. Insert the new dome and place the cover back on. Use your nail and turn the cover clockwise to lock it in place.
The true white is my preference but if you are shooting a sunset or a subject that is warm in color (yellowish), the warmer one maybe more effective.
It's fairly easy to use the baLens mounted to your lens, take a reference exposure with Auto White Balance of the light falling on your intended subject with the camera set in - manual focus/auto exposure mode. Next, set a custom white balance through the menu settings on your camera and under Custom White Balance (consult your camera manual). It is impossible to have 100% accuracy with any product, but the accuracy range is much better than the built in range of a manually set white balance temperature using Kelvin and actual output.
Here are sample images of Auto White Balance and Custom White Balance using the BRNO
baLens
cap. Images were taken with a Canon 5D Mark III with Canon 24-70mm f2.8 L lens. These images are straight out of camera with no post processing with the exception of adding watermark.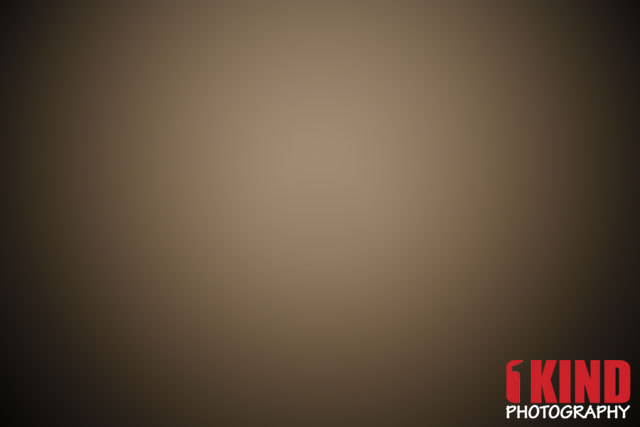 White balance photo - Taken with BRNO baLens cap with Auto White Balance
Image taken with Auto White Balance (left) | Imagine taken with Custom White Balance using white balance photo above (right)
Conclusion :
Overall, the BRNO baLens Custom White Balance Lens Cap is a convenient way of setting custom white balance. The cap is durable and doesn't feel cheap. It also won't fall off easily. I love the fact that it's a pinch lens cap so even with a lens hood attached, I can easily mount and unmount the baLens. It would be nice to have a case of some sort that allows me to store the extra dome.
Unfortunately, if you have a slew of lenses, it can get pricey having to buy a white balance lens cap for each lens. You may be able to get away with it if you place the baLens cap over your lens and take a picture.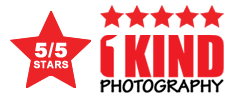 ---
[update headline="UPDATE FROM BRNO"]Just one note, one can still use a larger baLens with a smaller lens by just holding it in front to take a white balance reading.[/update]