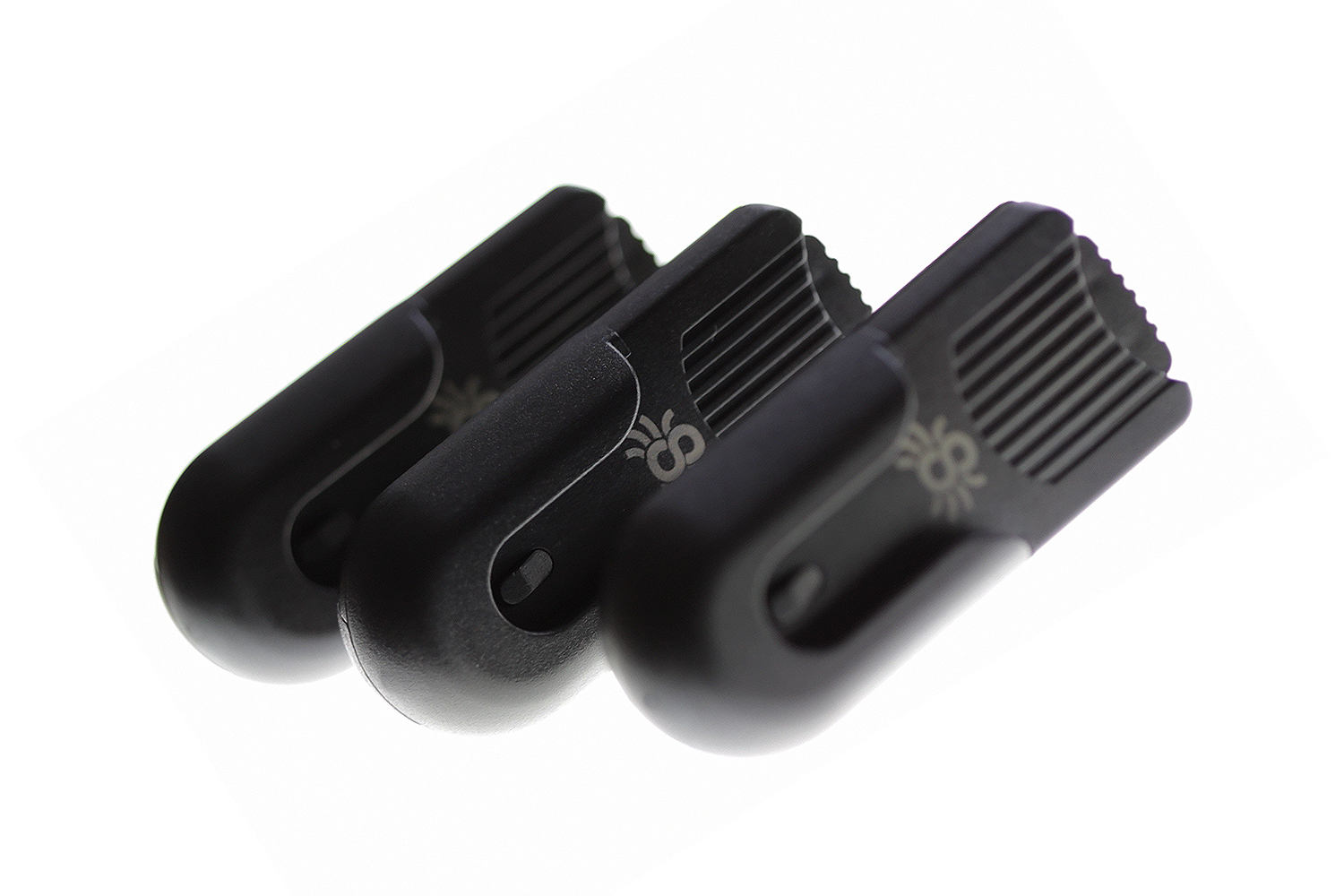 Spider Holster camera holsters have become really popular among event and wedding photographers because they free up their hands and keeps straps from encumbering movement. Their latest offering unveiled at WPPI Las Vegas is the
Spider Monkey
, which will hold your accessories like a speedlight in the same handy fashion.
Spider Monkey is a compact yet durable holster clip that easily attaches to any belt or camera bag loop allowing photographers to hang their most-used equipment for quick-draw accessibility. Combined with a series of purpose-built Spider Monkey attachments, the new line offers photographers a new level of workflow flexibility.
The scalable Spider Monkey accessory system eliminates the need for photographers to carry an added shoulder bag by hanging their most oft-used tools right on their belt. The Spider Monkey Base clip and tab are built for long-term use, with the ability to securely hold camera accessories weighing about one pound including flashes, light meters and battery packs. The Spider Monkey Tab attaches to the accessory with a robust adhesive tab (which removes cleanly after use) and an additional Velcro attachment band for ultimate security. The Spider Monkey's built-in lock enables the user to ensure the accessory is securely hung and ready for quick-draw retrieval, all with one hand.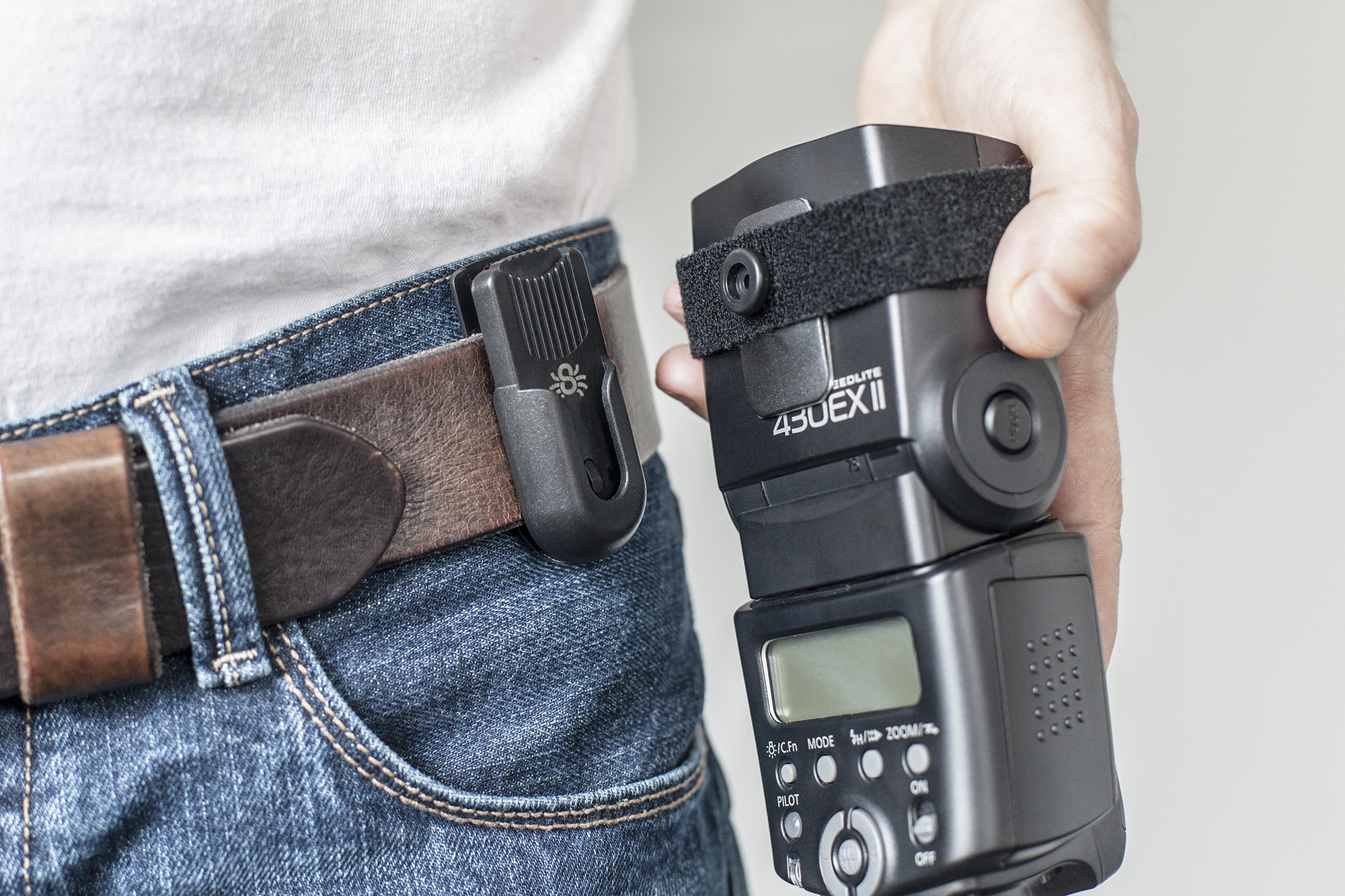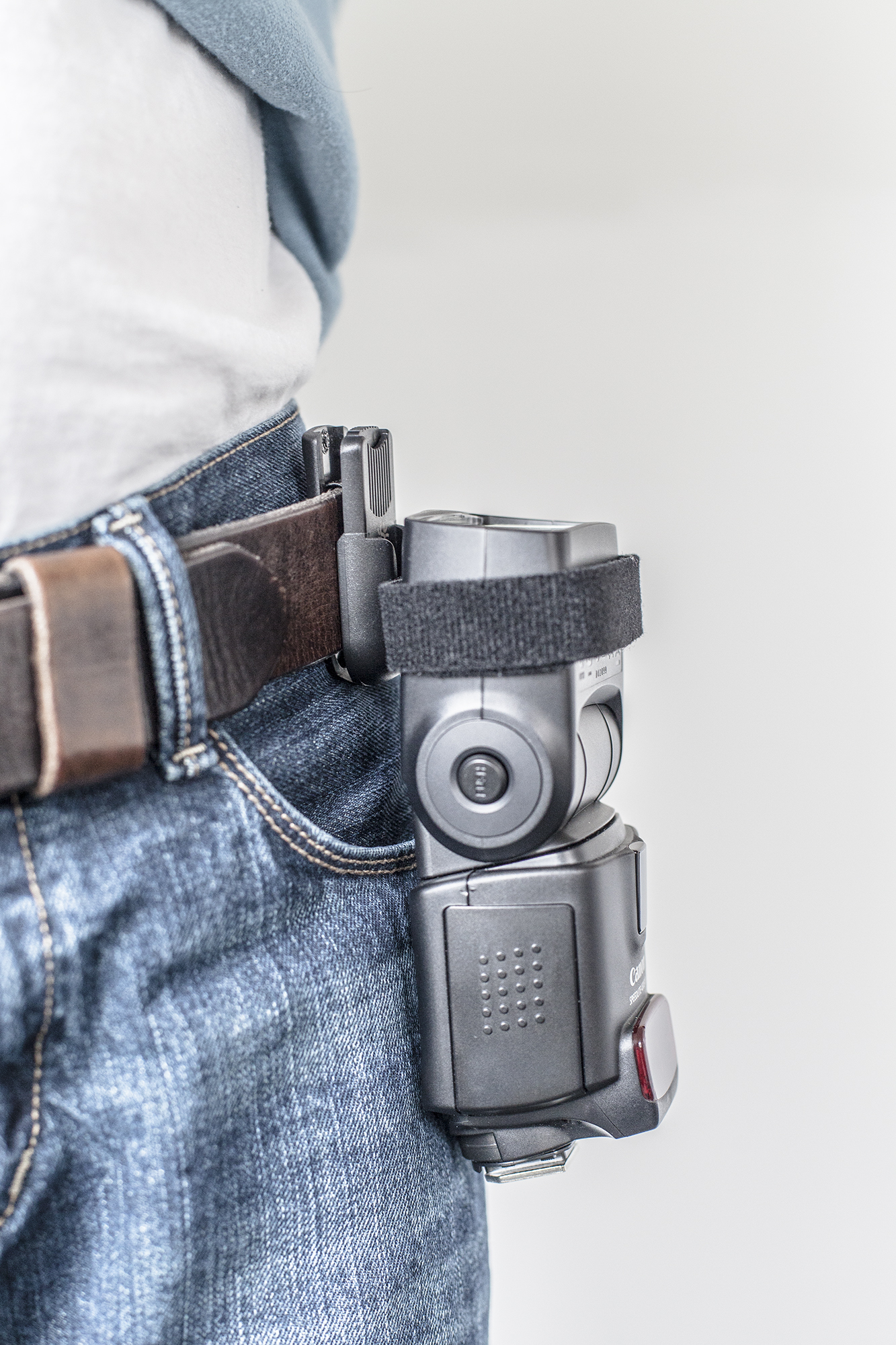 Source:
Fstoppers