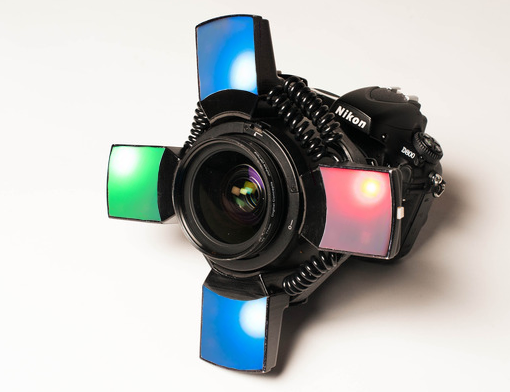 Every parent wants to capture those fleeting moments of their child's life before it's too late, but kids love to look at everything and sometimes everything except the camera! That's where
The Looky Loo Light
comes in.
The Looky Loo Light was created to provide photographers of all skill levels the ability to achieve the impossible; capture the attention of children during a photo shoot. The Looky Loo Light is a wireless attachment that adjusts to any size SLR camera lens and provides hands free action to attract the eyes of the little ones in your life.
Child photographer Allison Carenza, who sought to solve her own common issues shooting young children, created the idea. "For me it was a no-brainer. You really only have 20 good solid minutes to shoot kids at the younger ages. The Looky Loo Light has helped tremendously. Now I don't stress about getting that special shot," says Carenza.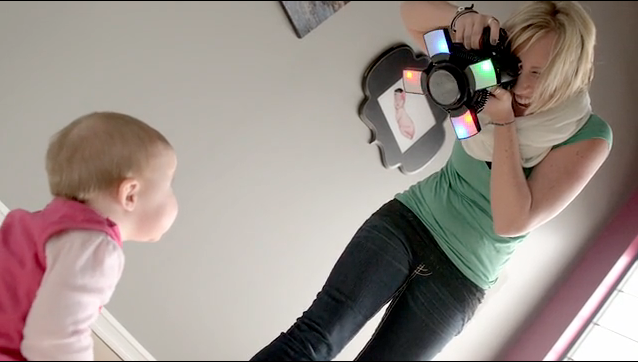 The Looky Loo Light is the first professional grade electronic "distraction" tool on the market. Combining colorful moving lights and integrated sound, the Looky Loo Light is sure to be a hit with your clients or family. The LED lights are designed to be low-light with indoor/outdoor settings with 3 light patterns and 3 different sound programs.
The cheapest price you can get the Looky Loo for was $149 for Early Bird pricing but has since been sold out. You can still get the early pricing of $199 and $249 is the Standard Edition. If you have the money, you can pay $2,000 which includes a trip to Kansas City, a photo shoot with Allison Carenza, weekend session of mentoring for you and a guest and live tutorial of the Looky Loo Light (airfare not included but they will cover your hotel and food!).
If you want to know more information about it or want to purchase one at a discounted price, visit their
Kickstarter
page.