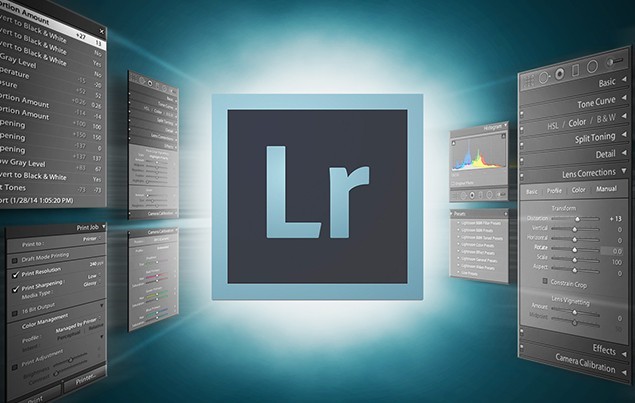 There was talk of a new Adobe announcement and it was rumored to be a new Lightroom.
PCMag
published their article about Adobe Lightroom CC/6 hours before the official announcement:
With Apple's Aperture out of the game, Adobe's Lightroom pro photo-workflow and editing program is even more dominant on Mac and Windows PCs, though there's still plenty of competition from the likes of ACDSee Pro, CyberLink's PhotoDirector, and DxO Optics Pro, Phase One's Capture One, and Corel's AfterShot Pro. One feature that Aperture could long claim over Lightroom was facial recognition, but now Adobe's photo workflow juggernaut has that, too.

Lightroom CC is now available as part of an Adobe Creative Cloud Photography subscription ($9.99 per month) or as the equivalent standalone $149 perpetual-license Lightroom 6 application. But the single purchase option won't include syncing photos to Adobe's mobile apps, such as Lightroom Mobile, Slate, and Voice. Adobe uses a smaller-footprint version of the photo file called Smart Preview for transmitting to Web and devices, so bandwidth and storage aren't taxed unnecessarily.

In addition to face detection and tagging, Lightroom CC/6 includes new panorama, HDR (high dynamic range), as well as significant speedups. According to Adobe, the new version renders some effects thousands of percentage points faster: For example, on a Microsoft Surface Pro 3 $1,149.00 at Amazon, the Exposure adjustment is claimed to be 2,704 percent faster, and the Distort effect is a jaw-dropping 7,931 percent faster.

HDR tools have long been available in other photo software, even products from Adobe such as Photoshop Elements. Lightroom's HDR tool lets you combine two shots of the same scene shot at different exposures to produce a result with equalized lighting. Also new are brushes for Graduated Filter and Radial Filters. Finally, the desktop programs now offer more slideshow options, including a pan-and-zoom effect and transitions that sync with music beats.

Along with the updates to Lightroom for desktop Windows PCs and Macs, the Lightroom mobile apps for iOS and Android have been updated with a segmented view that groups photos by date, an easier method of star-rating photos, improved crop, and copy-paste for adjustments.

PCMag spoke with Sharad Mangalick, Adobe Senior Product Manager for Photography, in advance of the release. Mangalick noted that smartphones and tablets have changed the landscape of photography, with not only capture but editing and organizing starting to be done on the mobile devices. In some cases, that results in harmful effects to workflow, with each app downsizing JPG files and getting more compressed.

"What we're seeing is an opportunity for Adobe to step in and streamline the workflow and clean it up so that photographers, whether you're pro or very casual, can have the best output with the highest quality and have it be really simple to use," he said.

Early attempts at mobile versions of Lightroom were wanting in some ways, but Mangolick says the goal is to get mobile and desktop work like the same product.

To view synced photos and comments, visit lightroom.adobe.com. For an in-depth look at what Adobe's pro photo workflow software has to offer, read PCMag's review of Lightroom, which will be updated with the changes shortly.
You can purchase Lightroom 6 from
Amazon
,
B&H Photo
and
Adorama
.