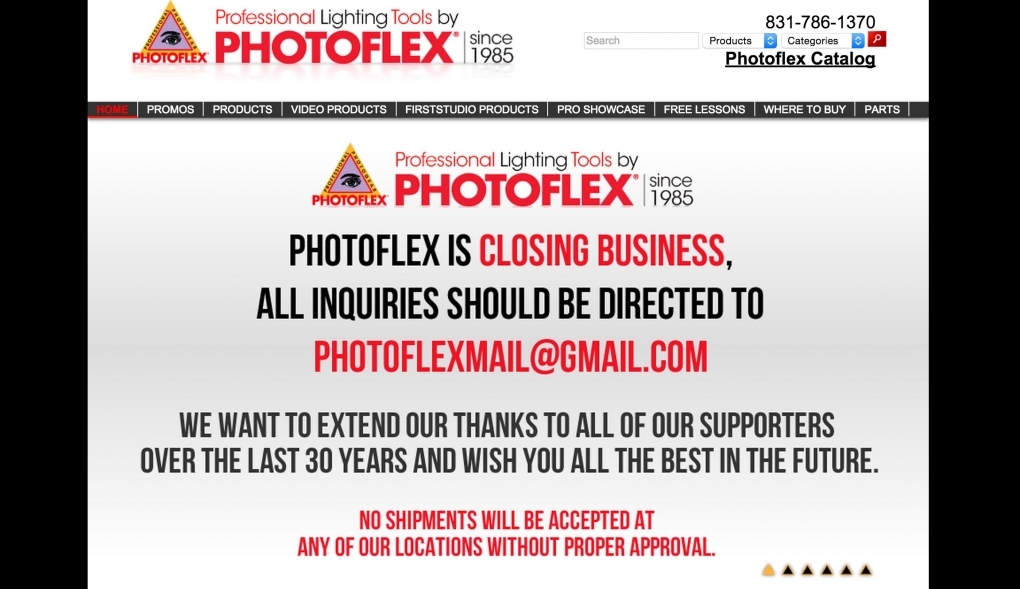 On
April 1st
, Fstoppers had posted about popular photo accessory company Photoflex going out of business without warning. Fstoppers had emailed them and received this
response
: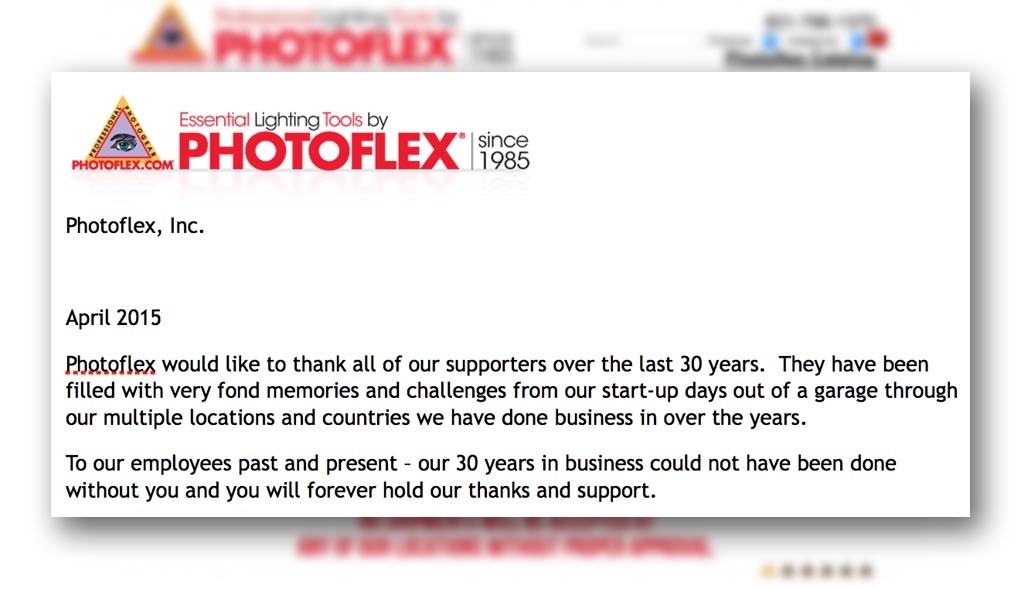 Photoflex, Inc.

April 2015

Photoflex would like to thank all of our supporters over the last 30 years. They have been filled with very fond memories and challenges from our start-up days out of a garage through our multiple locations and countries we have done business in over the years.

To our employees past and present – our 30 years in business could not have been done without you and you will forever hold our thanks and support.

We do understand this may come as a surprise to most of you however this was necessary due to health reasons of our primary holder and industry changes that we no longer have the ability to invest in.

We still remain hopeful that the Photoflex brand will live on in some capacity and while we work through those opportunities it was necessary to close our office. We are still servicing our existing dealers and distributors and will do so until all opportunities have been addressed.

We hope to be able to notify all of our supporters in the next 30 days of final outcomes and at that time we will post a message on our website.

All the best and thank you for your support

Gene Kester and Sharon Reeves
I personally never used their products but it's sad to see a photography business close.