Our friends over at GoWorx has just launched a new product on
Kickstarter
called the FreeRide - a versatile and fully adjustable Smartphone Mount that enables you to simply and securely attach your Smartphone (with or without a case) to pretty much anything, anywhere! The FreeRide Smartphone Mount features both of the world's most popular camera mounting systems:
(1) You're free to directly connect your Smartphone to any mount or accessory designed for GoPro® HERO cameras, including existing GoWorx products (
GoKnuckles review
and
Original Handle review
)!
(2) The included tripod adapter allows you to attach your Smartphone to any traditional camera mount (with universal ¼"-20 threads).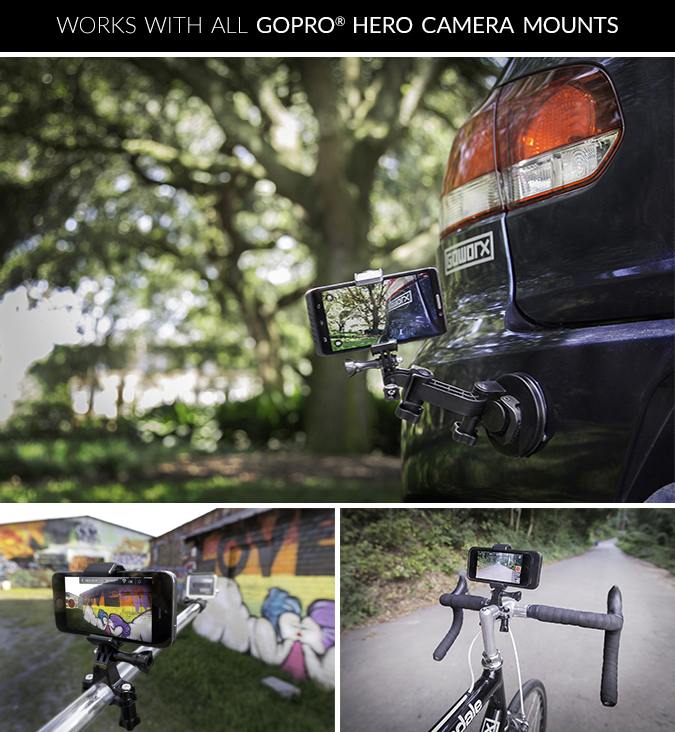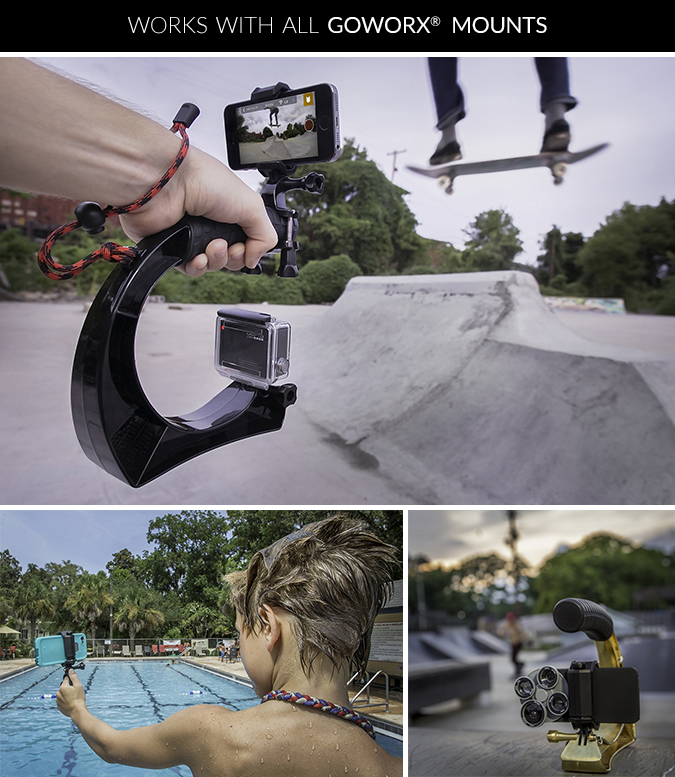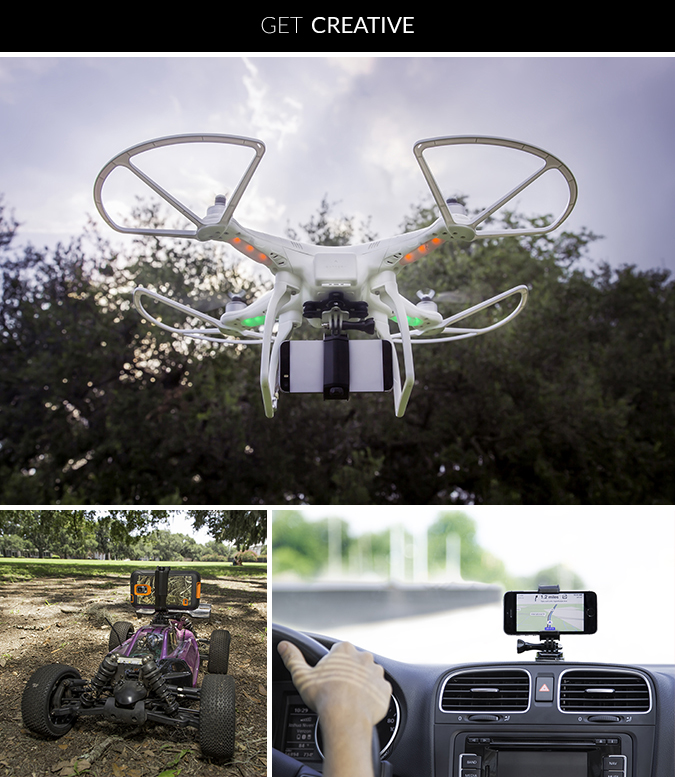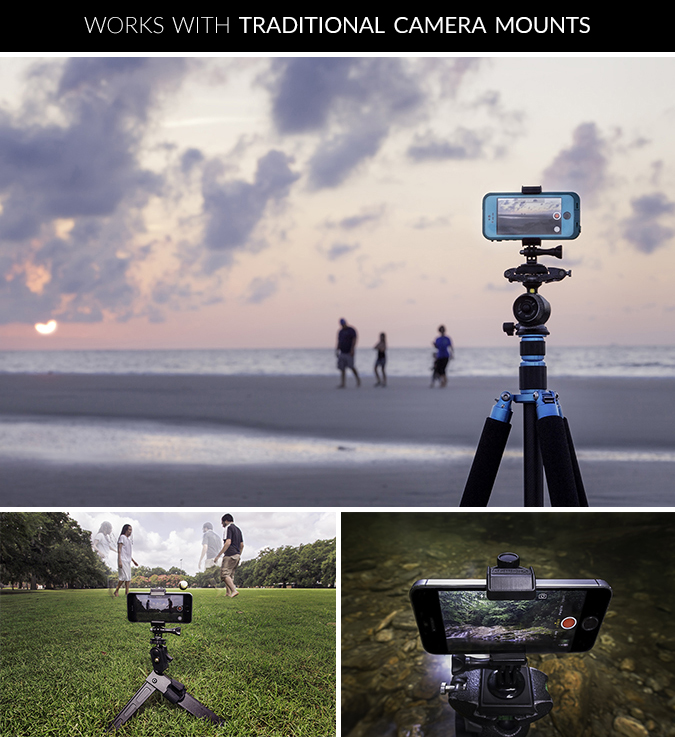 Retail price is $30 for the mount if you already own a
GoKnuckles
and
Original Handle
. If you don't you can purchase the FreeRide with the GoKnuckles or Original Handle with it.
Continue reading for full press release.
FreeRide Smartphone Mount - ​Unlock your Smartphone's creative potential.
The GoWorx team hacks the GoPro® accessory market for smartphone Asheville, NC - August, 25 2014 - GoWorx, a leading manufacturer of creative camera accessories for the action-adventure industries launches 'FreeRide' - an innovative Smartphone Mount from a company that continues to push the edge in both design and function.
FreeRide, is a versatile and fully adjustable Smartphone Mount that enables you to simply and securely attach your Smartphone (with or without a case) to pretty much anything, anywhere. The FreeRide Smartphone Mount features both of the world's most popular camera mounting systems, which unlocks thousands of ways to mount and use your Smartphone to capture your life creatively:
(1) Direct connection to any mount or accessory designed for GoPro® HERO cameras:
Unlock your Smartphone's creative potential - choose from thousands of mounting possibilities on the market
Capture additional angles alongside your GoPro® HERO camera to take your filmmaking to the next level
Use your Smartphone as a mountable touch-screen display to view and control the GoPro® Smartphone App
Use your Smartphone with existing mounts designed by GoWorx®
(2) Universal Tripod Adapter for traditional camera mounts:
Secure your Smartphone to any camera gear or equipment featuring the industry standard 1⁄4"-20 adapter
Use your lightest and most portable camera (your Smartphone!) with your favorite professional camera mounts
Leverage your Smartphone's awesome camera featureslike Slow Motion and Time Lapse to their fullest extent
"We asked hundreds of photographers, cinematographers, and action-adventure enthusiasts about the cameras, mounts, and accessories in their bag(s)." said Ryan Klinger, CEO of GoWorx. "Everyone's shooting photos and videos with their Smartphone, but no one had the ability to connect them to the GoPro® and traditional camera mounts they already owned. FreeRide unlocks your Smartphone's creative potential - we're finding exciting and unexpected applications every day."