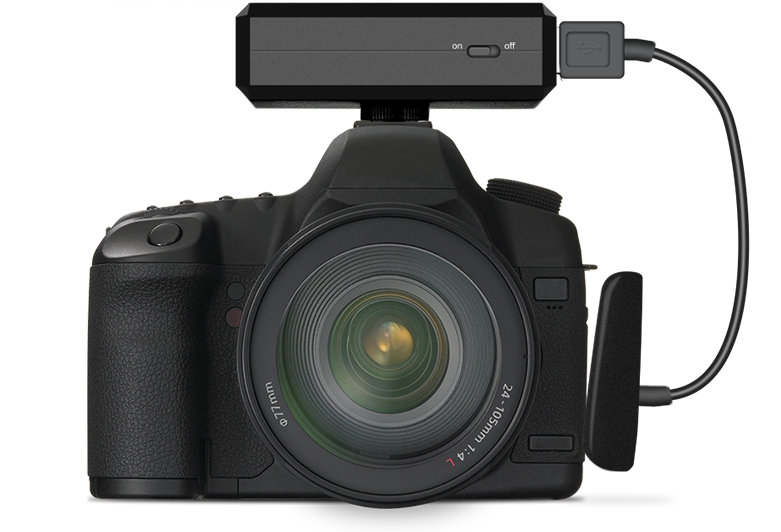 CamFi
lets photographers who are looking to control their Nikon or Canon DSLR wirelessly. The device mounts on the hot shoe of compatible DSLRs and creates a Wi-Fi network that you can connect to using a
Windows XP or higher
or
Mac OS X 10.10 or higher
as well as
Android 4.0 or higher
and
iOS 7.0 or higher
mobile devices.
It is compatible with the following
Canon:
1Dx
5D II
5D III
5Ds
6D
7D
50D
60D
70D
100D
500D
550D
600D
700D
1100D
1200D
Nikon:
D3
D3s
D4
D90
D300
D300s
D600
D610
D700
D800
D3200
D5000
D5200
D7000
D7100
D810
With
dedicated apps
, CamFi will allow for Live View on a mobile device, as well as capturing images and controlling camera settings such as AF points, metering mode, exposure compensation, aperture, shutter speed and ISO. You can also configure CamFi to automatically display images as they are taken and connect to an
Amazon Fire Stick
for viewing on TV sets. Additionally you can browse, delete and view images, including EXIF data on your camera from your mobile device or computer, and a robust built-in time-lapse feature is included.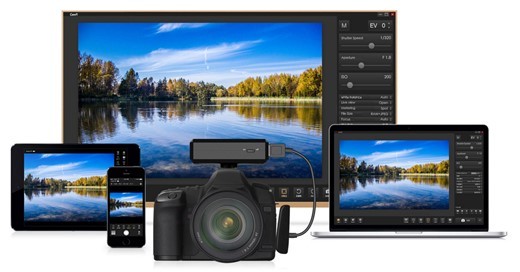 According to the manufacturer, CamFi has a 1800mAh battery that gives approximately six hours of battery life and has a range of 50 meters. CamFi is currently listed at $130 on
Amazon
, with a €149 price given through
local EU resellers
.