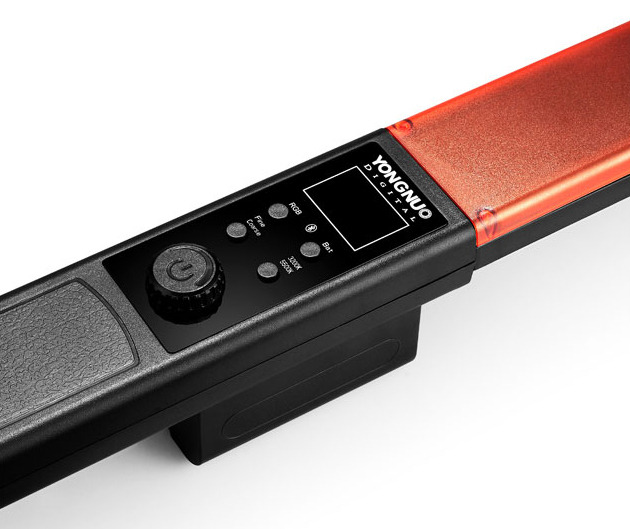 YongNuo have announced the new YN360 LED light wand, which they are describing as an industry first LED video light made from full color RGB SMD lamps, as well as LED lamp beads. The YN360 are formed by 40 full color RGB SMD lamps; 160 LED lamp beads with 3200k color temperature and 160 LED lamp beads with 5500k color temperature
Colors are set remotely using a dedicated smartphone app, which gives you the option to choose from a provided color palette or make your own. Brightness can be set either remotely using the app or on the wand itself using a built-in dial.
In the natural 3200K–5500K Color Temp Mode Yongnuo claims the color rendering index (CRI) value is 95 or higher, a number close to the Ice Light's claimed CRI value of 96 or higher.
YN360's are powered by standard Sony NP-F style rechargeable Lithium-ion batteries, which provides two hours at maximum brightness in 3200K–5500K Color Temp Mode and four hours at maximum brightness in RGB Full Color Mode from a single charge of the recommended
NP-F770 battery
.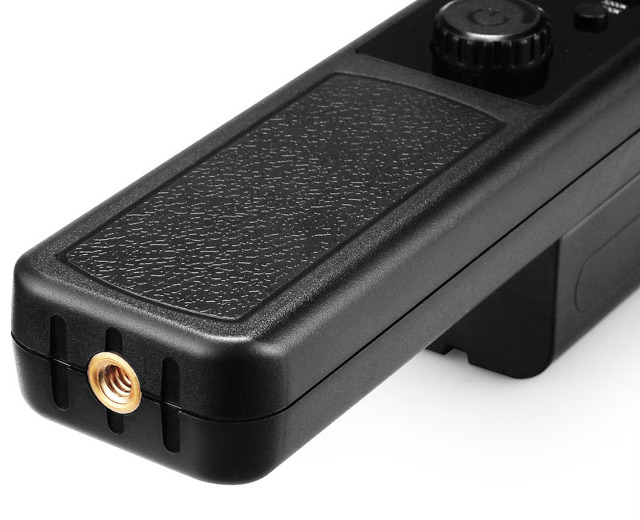 The YN360 measures in at 39.5 cm (~15.6 inches) long and 4.8 cm (~1.9 inches) wide.
Specs:
Color temperature: 3200K, 5500K and RGB full color
CRI: greater than or equal to 95
Mobile APP Remote distance: less than 15 m
Power: 19.2 watts
Lumen: 2560LM
Weight: 489 g
Illumination angle: 55 degrees and 110 degrees
Applicable battery: A lithium battery NP-F series
External DC power supply: 8 V DC power supply 5 A
Size: 583 * 48 * 24 mm
(Note: This product only supports phone APP remote control, NOT 2.4GHz wireless remote control)
Price and availability of the YN360 LED lights have not yet been specified.
Source:
Yongnuo