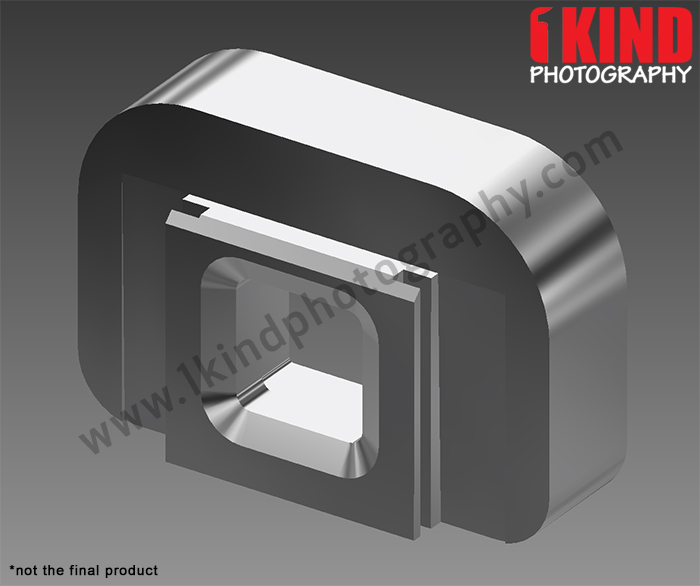 [update headline="LATEST UPDATE (1.24.17):"]NOW AVAILABLE
HERE
.[/update]
One of the most popular/visited reviews on our site is the
JJC EC-6 Eyecup Eg Extender
. We have been getting emails on where this item can be purchased from. If you're not familiar with the eyepiece extender, it extends the eyepiece 5/8" (15mm) from the camera body. This is useful for eyeglass wearers and others to keep the tip of the nose from touching the camera screen. It comes with a small lens for magnification but we removed it because it distorted the viewing of the viewfinder.
I contacted the manufacturer and was informed that the item has been discontinued. Goja, another 3rd party manufacturer that offered the extender, is no longer selling the extender as well. Considering that there are new Canon cameras being released that uses the Eg eyepiece, I do not know why they would stop producing them. That leaves Canon users looking for alternative options and currently, there are none...
I am looking into creating a 3D printed version of this for those who are interested in purchasing. The above images you see are the CAD drawing. This is not the final product but still a working piece. The 3D printed version will come close to the JJC version but with some slight modifications such as:
OLD: JJC/Goja came with its own eyecup with a flat back which is slightly different from the Eg eyecup that comes with your camera.

NEW:

In the 3D printed extender, a groove is cut out so that you can use the OEM Eg eyecup that came with the camera (Amazon | B&H Photo | Adorama).
OLD: The 3rd party extender came with a cheap plastic lens to help magnify the image.

NEW:

There will be no magnifying plastic lens. Sole purpose of this is to extend the viewfinder so that your face is not touching the screen.
OLD: The back of the extender was flat. It didn't leave much room for your finger to adjust the dioptric adjustment knob.

POTENTIAL:

A curved indent may be implemented that allows you to easily access the dioptric adjustment knob (excluding 1D series).
One thing that will still be the same is that some of the corners may be cut off when looking through the viewfinder because you're now further away. So this will require you to make slight adjustments to the positioning of your head when looking through the viewfinder.
The 3D version will still fit the same cameras as the 3rd party counterparts such as the following Canon EOS cameras that uses Eg eyecups:
1D Mark III
1D Mark IV
1Ds Mark III
We are currently working on fine tuning the CAD file and will be test printing to ensure fitment is secure (we highly suggest using a strip of black
gaffers tape
to help secure the bottom of the eyecup to the extender as well). 3D printing of just one extender can take 1-2 hours.
It will be available only in black. Price and availability to be determined.