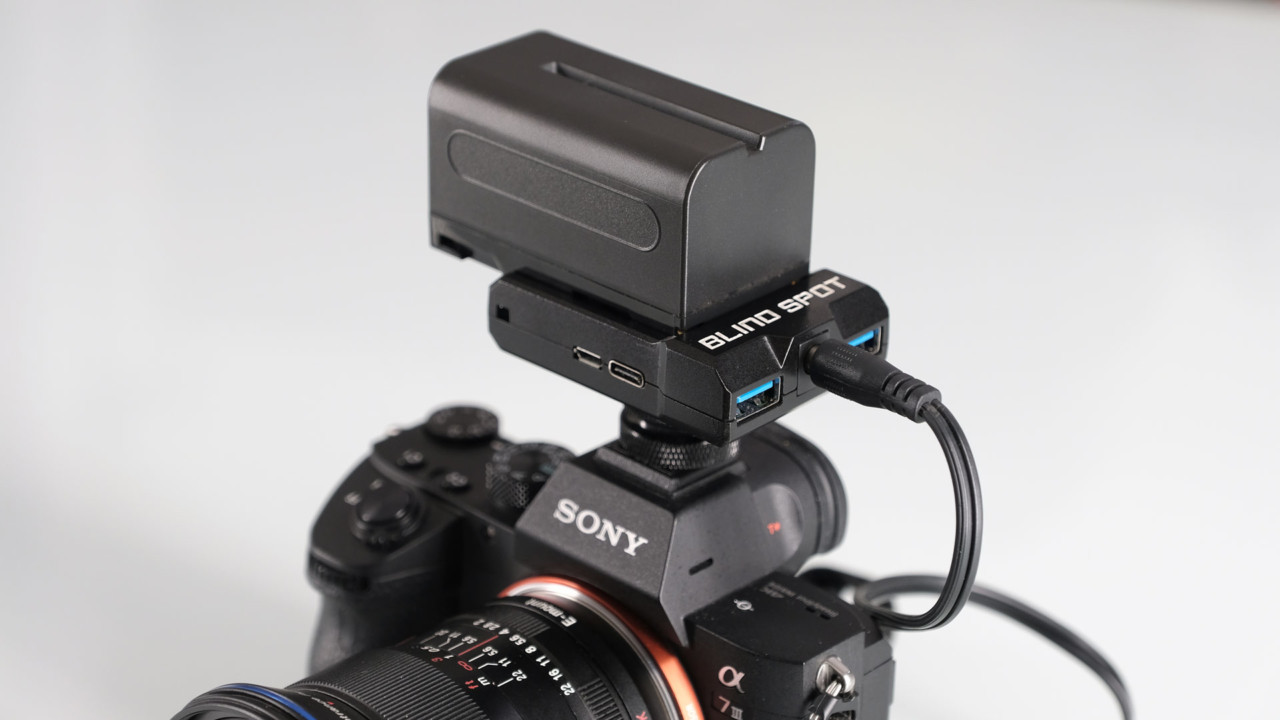 Blind Spot Gear unveils The ultimate replacement for the Power Bank
The Power Junkie – A Swiss Army Knife of Power for Filmmakers
Blind Spot, the tight knit team of creatives, are delighted to unveil their 5th
Kickstarter
, The Power Junkie, which launched on August 7th.
This is going to be the ultimate accessory for any filmmaker, merging the functionality of a battery charger, power bank and camera battery, eliminating the need to carry multiple batteries, cables, adaptors and chargers. The Power Junkie represents the perfect example of the company's ethos, to provide innovative solutions to problems faced by filmmakers all over the world.
Coming in for as low as $45,
The Power Junkie
is a fraction of the price of its closest alternative. A compact, alternative powering option which lets you power up to 3 devices using the industry standard Sony L-Series NP-F type batteries. It provides a 7.2V DC output, perfect for powering a camera when coupled with a dummy battery, while also providing two 5V USB outputs (2amp) for powering or charging additional devices such as a smartphone or GoPro. It doesn't stop there; the Power Junkie will also charge your NP-F batteries, removing the need for yet another a bit of kit. This versatile product is adaptable to suit your needs and camera rig. A standard 1/ 4"-20 thread and cold shoe mount are fixed on the bottom of the unit alongside a cable tie loop fixture providing multiple mounting options.
As DSLRs become ever more power hungry what's so striking is there simply isn't anything on the market that provides such functionality for a reasonable price. Film makers are expected shell out hundreds of dollars on spare camera batteries. Not anymore! The Power Junkie, combined with a dummy battery, extends your shoot time, saves you hard earned cash and reduces the amount of kit needed in your gear bag by turning your NP-F battery into the ultimate power bank.
Blind Spot Gear was founded in late 2013 by engineers Alan Easdale and Jamie Campbell and BAFTA award winning filmmaker, Billy Campbell. Coming out of university they were bored by the lack of innovation in what they perceived as an overpriced film industry. This led them to create a start-up, designing and producing high quality products at a price your average filmmaker could afford.