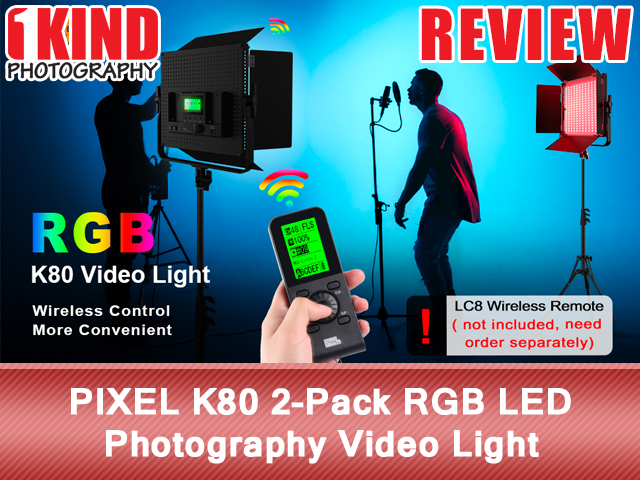 Overview :
The Pixel K80 RGB LED Video Light uses 552 high-quality lamp beads, color rendering index CRI>95, total power reaches 45W, lumens reach 4500LM, and color temperature is 2600-10000K, so whether it is taking photos or recording videos, K80 will be a great help for lighting. The ultra-high color rendering index ensures that the picture will not cast color. You must know that white is not white under the illumination of some cheap LED lights. It is a blue-green color, so when choosing an LED light, the color rendering index is very important which makes the color more accurate.
K80 uses a pure metal body in the design and manufacture, and has multiple openings to ensure that the heat generated during use can be dissipated in time. The slim body is easy to carry and store, and the shell surface is The black frosted treatment improves the hand feel, and is also non-slip, scratch and corrosion resistant. Not only that, the K80 is also equipped with a four-leaf barn doors, which can be folded 180 degrees. On the one hand, it can protect the lamp beads when storing, and on the other hand, it can shield the light when shooting. Of course, if you don't need it, just A small screwdriver can remove the four-leaf barn doors separately.
The K80 has a dual power supply design. It can be powered by two NP-F lithium batteries for outdoor use. It can also be used indoors with the use of the supplied power adapter. When using it, just press the power switch button on the lower left to select the power supply mode. [I] is battery power, and [II] is AC power. K80 also has built-in wireless control function, you can set A-B-C-D-E-F six groups, each group can accommodate dozens of channels, can be mutually controlled or grouped control, the same group of lights can also be individually controlled, wireless control function can guarantee 50 with a remote control distance of more than meters, there is no need to run around to adjust the parameters of a certain lamp, just pick up the K80 at hand and select the group and channel for remote control. In terms of output, the knob of K80 can be adjusted to 1% step by step. The fast dimming button on the second left can also be used to quickly switch among the four values of 25%, 50%, 75% and 100%.
Features :
LC8 WIRELESS CONTROL & SUPER BRIGHT AND WIDE RANGE: This 45W RGB video light can be wireless controlled by Pixel LC8 remote controller (not included), you can check our description for more details. It has a wide color temperature range 2600K-10000K, brightness adjustable from 0%-100%, illuminance @0.5M 5500Lux, @1M 2050Lux, super bright that can fill your studio room without other lights, save your space and simplify your work.
WIRELESS GROUP CONTROL AND MEMORY FUNCTION: Equipped with wireless group control function that any light can control the other with all the parameter changes when they are on the same channel and group. The built-in memory function enable to turn back the same settings when you reopen the lights. Save your time and make your work easier.
552PCS LED BEADS SUPPLY FULL COLOR: This RGB lighting consists of 552 pcs high-quality beads (240 pcs RGB, 156 pcs warm, 156 pcs white), more lamp beads make the light heat dissipation more efficiency and the light is brighter. Supply you with 360° full color, help to enrich your shooting with colorful light and create creative work.
9 PRESET LIGHTING SCENES SAVE YOUR TIME: There are 9 preset modes (SOS, Lighting 1, Lighting 2, TV Screen, Police, Ambulance, Fire Engine, RGB Circle 1, RGB Circle 2) can satisfy these effects and meet your different shooting requirement. Quick brightness adjustment at 0%, 1%, 25%, 50%, 75%, 100% by the quick button. Save a lot of time in the editing and more convenient for work.
TWO POWER WAYS AND WARRANT: This LED lighting can be powered by AC adapter( included ) or NP-F970 Li-ion battery (not included) for inside or out use. Package include: 2 * RGB Video Light, 2 *Light Stand, 2* Soft Diffuser, 1 * Carrying Bag, 1 * Manual. Warranty: it includes 30 days full money back or replacement and 12month warranty, buy without hesitation.
Quality/Usability :
When Pixel reached out to us asking if we were interested in reviewing their RGB LED Light, we were a little hesitant but said YES in hopes it may replace our LED light that we use for our videos and some photography.

The Pixel K80 came in a brown box and inside this box was a nice sturdy padded case. The case housed everything; two light stands (top), two power adapters and cords (bottom left) and two RGB LED light panels and diffuser (middle right in bubble wrap).


The light stands aren't really anything to be too excited for. They are your standard light stands that are fairly light in weight. The base has a nice stance where it can stand up nicely. There are 3 sections where you can easily extend the light stand to whatever height you want. The tallest the light stand can go is approximately 6 feet.
The light stand has no issues holding the RGB video lights at its highest point. If you're using this outdoors, you'll definitely want to put some sand bags on the legs of the light stand to keep it in place and to prevent it from tipping over.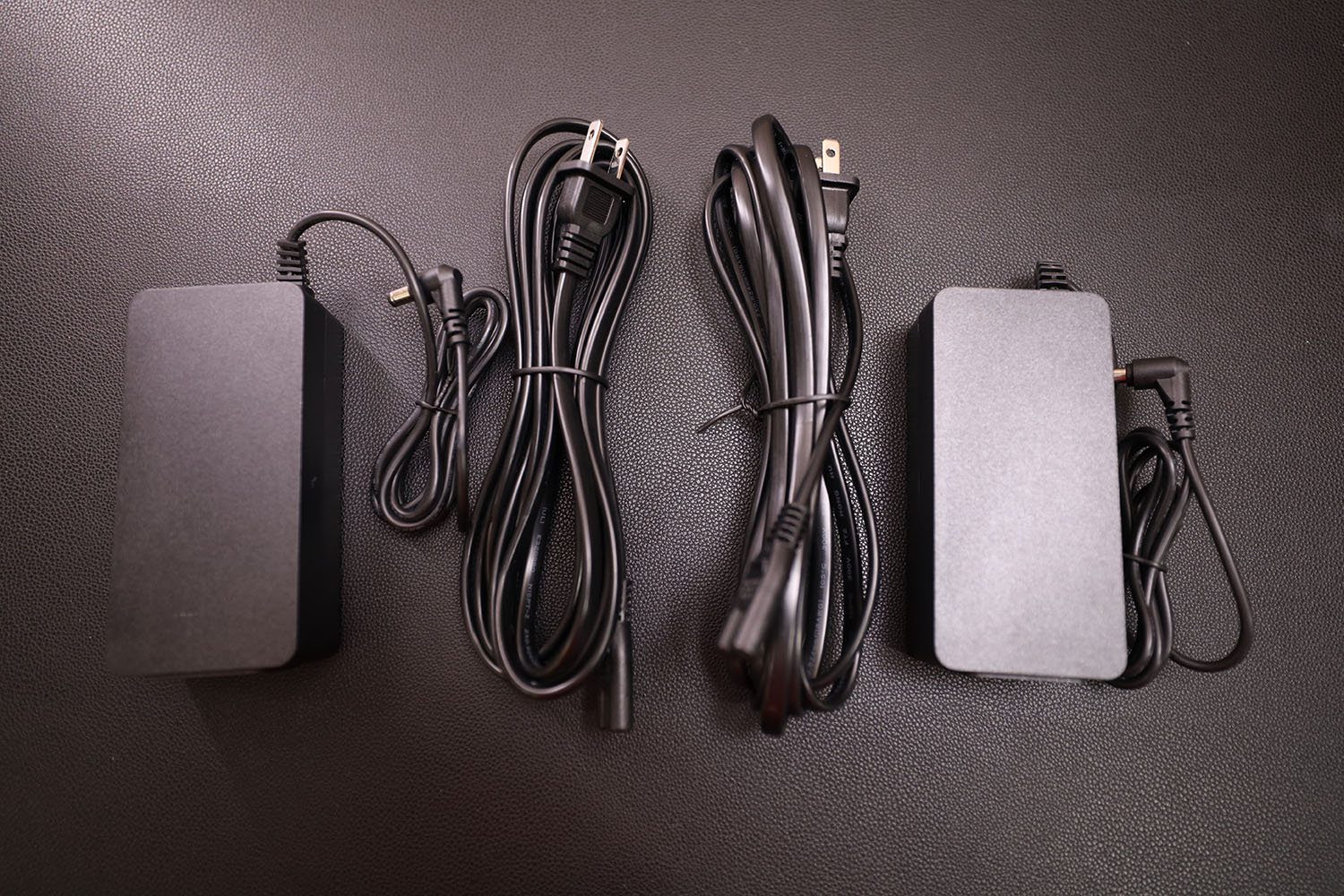 The power adapter bricks is what will power the lights if you're indoors. You can also power the lights by using two NP-F batteries for each light (total of 4).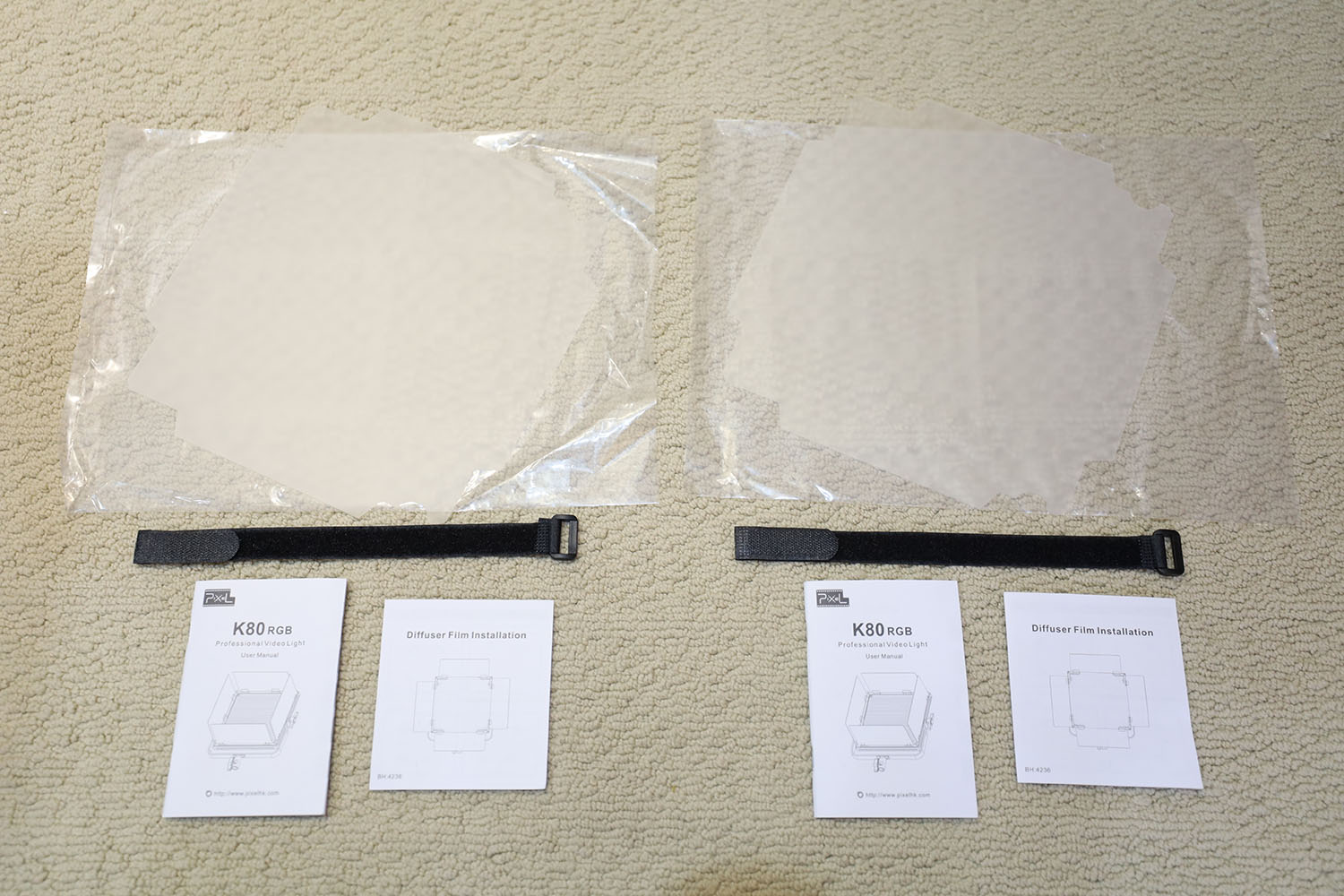 Tucked inside with each panel is a diffuser, velcro strap, manual and instructions on how to install the diffuser.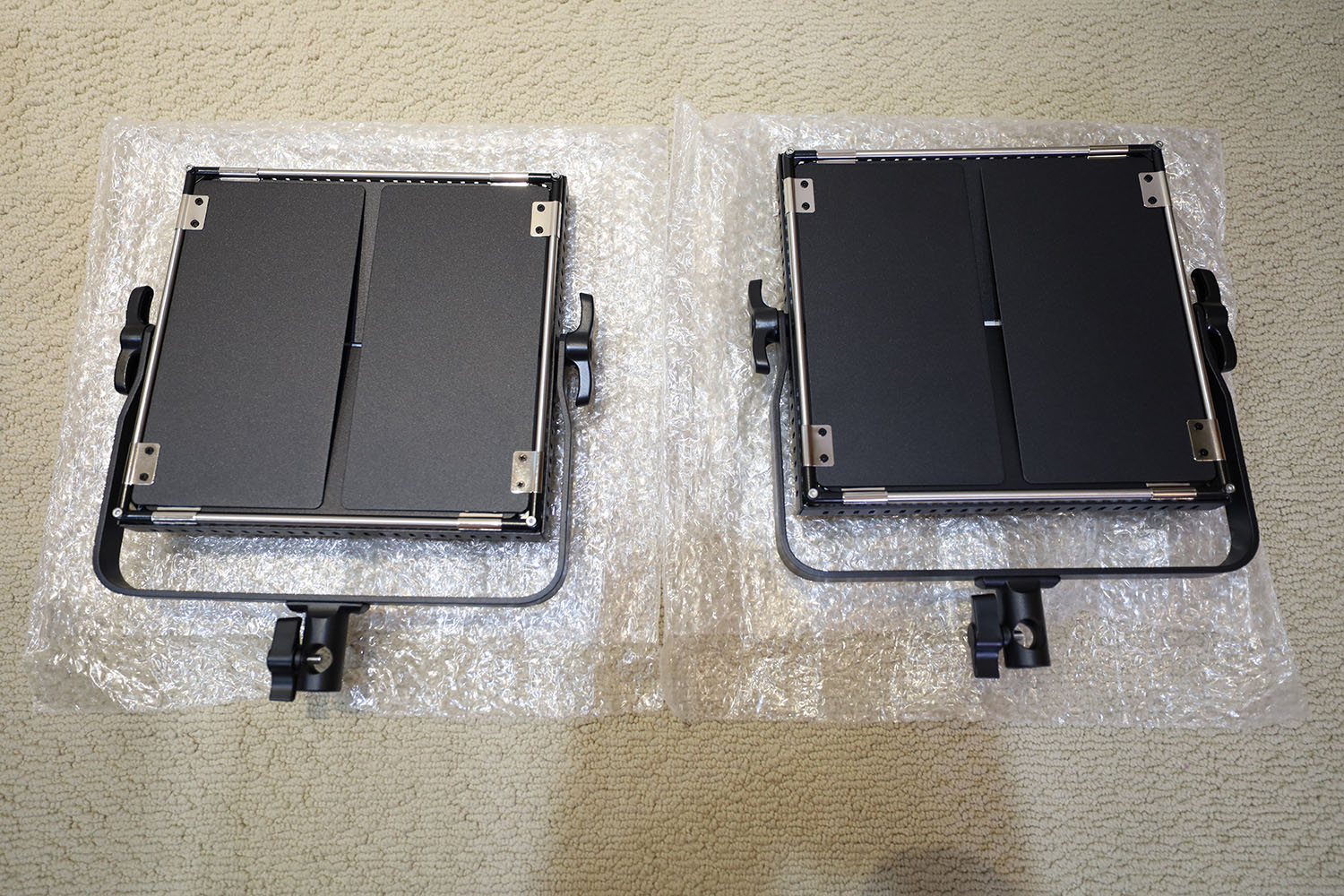 Here's a look at the LED panels. They are more squarish and not rectangular like other lights. The lights are already mounted on to its stand along with barn doors. There is a knob on each side of the light that will help you tighten the light from swiveling. If you want to angle it, just turn the knob to loosen the yolk and angle the light. Once you get it in your desired angle, turn the knob to tighten and lock the light in place.
There are a total of four doors on each light panel. When you open the barn doors, the LEDs are in plain view displaying all 240 pcs RGB, 156 pcs warm and 156 pcs white LEDs.
To install the diffuser, it simply gets tucked between the gap of the barn door and the RGB light panel. Simple enough and holds in place.


On the back, you have the main controls and power source. You have two battery trays to house NP-F style batteries. You will need two batteries in order to be able to run the light. Having one battery won't be enough to power the light.
In the middle you have the LCD display that will show you all your settings. Underneath the display are buttons for Group (GP), Channel (CH), preset brightness and Mode. The preset brightness lets you adjust the brightness with a simple click of the button from 0%, 1%, 25%, 50%, 75%, 100%. So there's no need to turn the dial to those percentages. Mode lets you switch between CCT, HSI and Scene modes.
At the very bottom you have a rocker switch. II means you're running the light off of the power adapter. O is off and I means you're going to use the battery. There's a huge dial that lets you change settings and inside that dial is also a button to switch between brightness and color temp/scene modes. On the far right is the DC barrel port to plug in the power adapter.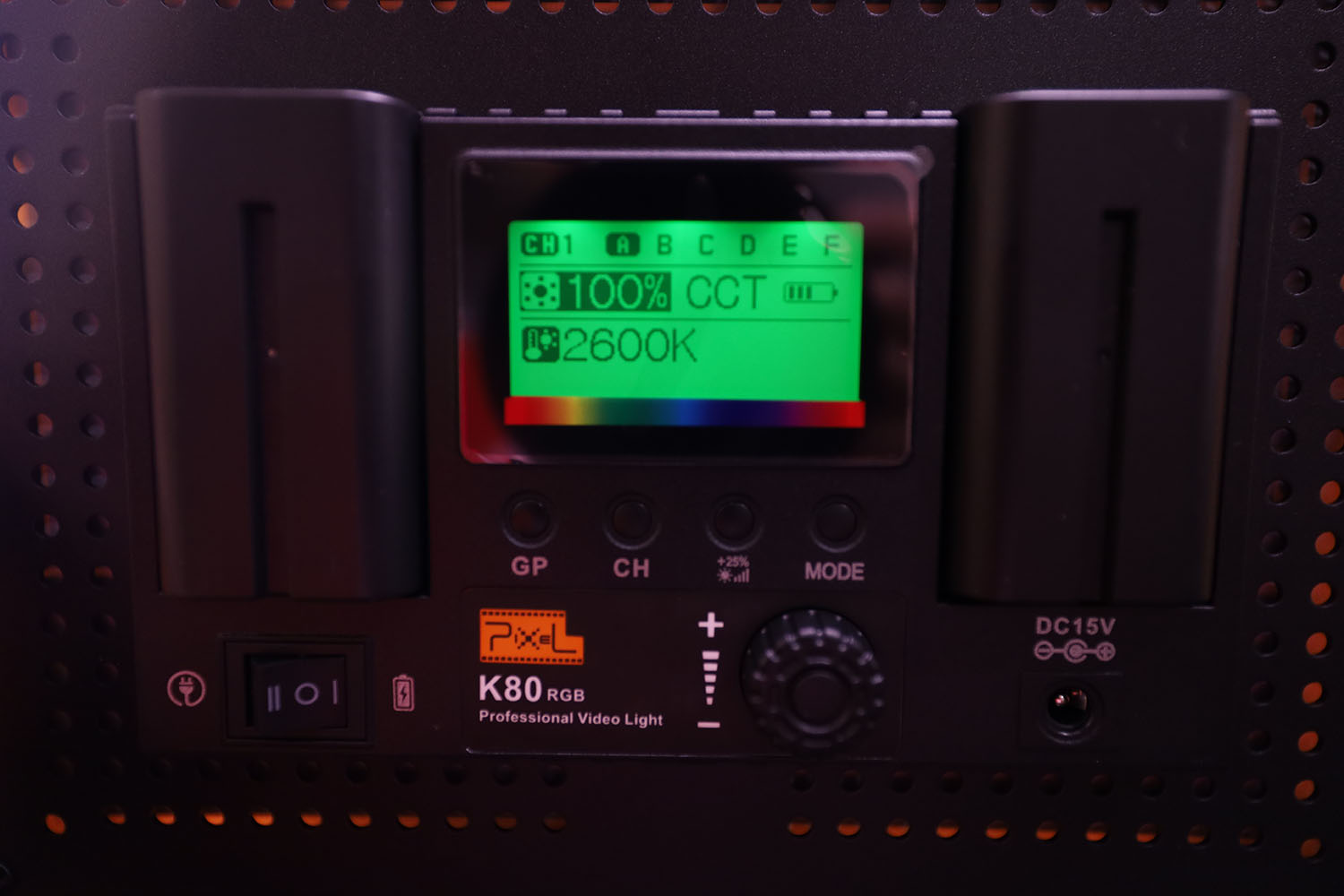 Here's a view of the LED light powered on and will give you a better look at placement of the LCD display. Top row has your channel and group. Middle has your brightness, current mode and battery level (if using battery). Bottom will have your color temp.
Here's a view of the three different modes available: CCT, HSI and Scene Modes. There are a total of 9 different scene modes (SOS, Lighting 1, Lighting 2, TV Screen, Police, Ambulance, Fire Engine, RGB Circle 1 and RGB Circle 2).
In these photos and below, I'm using a NP-F550 battery which is the smallest of the NP-F batteries. Its not recommended for long shoots as it won't last a long but you can definitely use the bigger NP-F970 batteries which will offer longer usage time and is highly recommended like the
Vemico NP-F970
that we reviewed. With the lights on, there is some heat coming from the LEDs but nothing too hot to the touch.
And here's a view of one of the RGB light panels on the light stand. Light is set at 100% with no diffuser and its pretty bright coming out from the light panel.
Conclusion :
Overall, the PIXEL K80 2-Pack RGB LED Photography Video Light you can't go wrong with. Pixel is a reputable 3rd party manufacturer. The fact that you can either power the light with the power adapter or battery is a huge benefit. Remember that you do need two batteries in order to power the lights. One battery won't be enough.
The lights alone are super bright and you can adjust to any color temp you want ranging from 2600K to 10,000K. I like that you can also choose the brightness with the preset percentage. This makes adjusting quicker rather than having to manually turn the dial to your desired brightness.
I also love the fact that it includes two light stands that fold down to a compact size. The package seems to be geared to those who are starting off as any photographer would already have light stands readily available. If not, they will come in handy. They do offer just one light panel for $121 with no case and no tripod stand. So just getting two of these is already $242 while the package in this review goes for $270. You're basically paying an additional $28 for a carrying case and two light stands. Not a bad price for the entire setup even if you don't need the tripod stands. The case alone makes it worth it to carry everything together and not have to worry about dropping or misplacing things.
The
LC8 remote control
is sold separately ($29.99) and lets you control the lights from a distance without having to physically touching it. If you're using more than two of these lights or have these where it's harder to reach (i.e. too high or far apart and can't run to each light), I highly suggest getting the remote.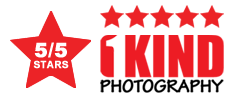 ---