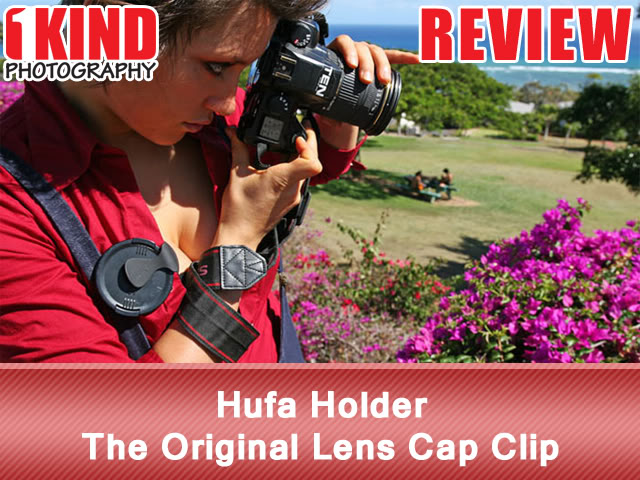 Overview :
Camera owners sometimes lose their lens caps or don't have the pocket to store their lens cap. Hufa solves this problem by keeping the lens cap close to the SLR Camera Lens and user at all times.
The
Hufa Holder
is the perfect camera accessory for all of you SLR Camera needs. It fits all kinds of SLR lens cap including Nikon Lens, Canon Lens, Sigma Lens and Tamron Lens caps.
Gone are the days of forgetting your lens cap at the beach, on a park bench, at the birthday party or the big game. Keep your lens cap free of dust, sand, dirt, and water by securing it safely out of harm's way. Keeps your lens cap out of your dog's mouth, out from under car tires, and out of the sand box.
Features :
Holds different sized lens cap
Keep your lens cap clean and safe
Fits all types of SLR neck straps
Fits most camera bags and lens bags
Made of durable plastic
Never lose a lens cap again!
Quality/Usability :
It's frustrating sometimes trying to look for your lens cap. It's worse when you lose them for good. But photographers usually place them in their camera bag or in their pants pockets to prevent them from being lost or misplaced. Putting them in your pants pocket is the most convenient as you'll have it on you but what happens if they accidentally fall out, makes you feel uncomfortable or worse, break on you when you sit on them by accident?
I know some photographers don't care much about lens cap but to me, it's essential. I try to keep my glass as clean and immaculate as possible and that is why I keep my lens cap near me at all times with the
Hufa Holder
. It's a lens cap clip that attaches to your neck strap or the strap of your camera/lens bag.
Installation is very simple. Simply slip it over the strap and thats it! Once attached to your strap, all you have to do is put your lens cap in. It does not take much effort to slide in and out your lens cap. I placed the Hufa Holder on my
BlackRapid RS-Sport
. I like to place it high and near my chest but the width of the nylon strap on the BlackRapid is too narrow. So the Hufa doesn't have much to hold on to and moves when you slide your lens cap in and out. Placing it on the padded strap is too thick and too wide for the Hufa. So what is the proper way of putting the Hufa on to the strap? Since I'm using a BlackRapid strap, the width of the strap is thin. If the strap goes over the edge and under the Hufa, the Hufa doesn't have much to cling on to. This results in the Hufa Holder moving around or even falling off when trying to insert the lens cap.
left: strap going over and under Hufa
right: strap going under and through the middle of Hufa
If the strap goes under the edge and through/over the middle of the Hufa, the Hufa is sturdy and doesn't budge. But I noticed that if the top of the lens cap is facing up (out), sometimes I have a hard time putting it in because it gets caught on the strap. But if I flipped it around where the top of the lens cap is facing towards the strap (down), it slides in easier due to the flat surface of the lens cap. I'm still trying to figure out a way to remedy this. I can probably slip something that is the width of a normal strap so that it prevents the BlackRapid strap from slipping out easily.
left: strap going under the through middle with lens cap facing up
right: strap going under the through the middle with lens cap facing down
But this problem does not exist on a strap with normal width such as a camera bag or shoulder bag. I placed this on the shoulder strap of my ThinkTank Speed Freak v2 camera bag and it was a perfect fit. It didn't move and stayed in place. The lens cap slipped in and out of the Hufa without a problem.
Conclusion :
Overall, the Hufa Holder The Original Lens Cap Clip is a useful camera accessory. Installation was very easy. It doesn't get in the way or take up much room. It doesn't seem to be a perfect fit for thin straps but it requires some fiddling. If you plan on purchasing, it's best to purchase 3 for $33. That makes each Hufa, $11 each with a total savings of $5.85, if you were to buy each separately at $12.95. You'll want to put one on your neck strap, camera bag, use them as backups in case you accidentally lose them, someone steals them because the thieves are jealous or give it to your fellow photography friend.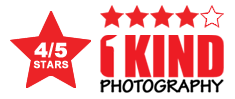 ---