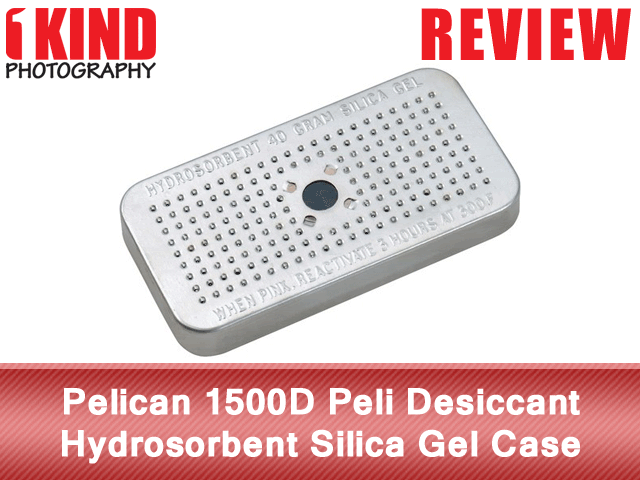 Image is for illustrative purposes.
Overview :
The
Pelican 1500D Peli Desiccant Silica Gel
drinks dampness and prevents condensation from trapped air when cases are opened in high humidity climates. These re-usable canisters are perfect for extracting harmful moisture within small spaces, boxes and containers. Protects up to three cubic feet of sealed space per canisters. Simply include one of these canisters with your documents or artifacts and water vapor is contained within the desiccant canister to maintain a safe relative humidity.
Features :
Stops mildew before it starts
Reusable by oven drying yearly
Fits inside any case
Size: 2" x 4"
Quality/Usability :
Protecting your expensive camera gear and lenses is very important. Although we have to deal with preventing dust, small particles, oil and finger smudges, what some people tend to forget is moisture. Moisture in the lens can lead to mold and fungus.
So how do we prevent this from happening? Well definitely keeping your gear in a dry area. But what if its unavoidable or you want that extra protection?
Pelican 1500D Peli Desiccant Silica Gel
. Ever buy new shoes or camera bags and they have those little packets inside? Those are silica gel packets. They are used to absorb moisture. Yes, you can use these and put them in your camera bag but they are too small and do not last long and you would need to throw them away.
The Pelican 1500D Peli Desiccant Hydrosorbent Silica Gel Case is the same as those small silica gel packets but bigger, reusable and intended to be used for important or expensive items such as camera gear/bag, guns and important documents. The Pelican 1500D contains 40 grams of silica gel and comes in a metal case. Don't worry, the case will not open and the gels will not fall out or stain your bag. This metal case has a small transparent window on top. This small window shows you the color of the silica gel. Blue means the gels are active and working. If the gels turn pink, it has absorbed moisture and would need to be reactivated. Having to recharge all depends on your location and how humid the air is.
NOTE: Colors of silica gels may vary depending on the type and brand you buy.
Below are some instructions on how to use it and recharge it:
How to Use Silica Gel :
The Hydrosorbent Compact Unit, contains 40 grams of active silica gel, sufficient crystals to protect 3 cubic feet of enclosed space. The aluminum canister fits neatly into gun and
camera cases
, silver drawers, etc. No worry about stains: silica gel remains dry to the touch even when saturated. And it's chemically inert...Safe to use with foods, photographic materials, fine finishes, etc.
NOTE: Keep the area you are protecting enclosed as much as possible. Even hydrosorbent crystals cannot dry the entire outdoors!
When and How to Reactivate Unit :
Note the small transparent "indicator" window on one side of the unit. When the crystals beneath are blue, the unit is active. When they turn pink, reactivate as follows: Place unit in vented 300° oven for 3 hours (or, until window turns blue again.) Hydrosorbent can be reactivated indefinitely, provides a lifetime of protection.
NOTE: Just remember that the case will be hot when removing since it is metal, so use a oven mitt or tongs to remove it from the oven and let it cool off before placing it back into your case/bag.
Conclusion :
Overall, the Pelican 1500D Peli Desiccant Hydrosorbent Silica Gel Case helps prevent mold or fungus from building up on your camera lens. I bought 3 of these. One for each of my 2 camera bags and a spare if needed. When you use the Pelican 1500D Desiccant case, you get a feel for how much moisture is in your camera gear. It also gives you that sense of security that its protecting your expensive gear. The biggest draw back for me is that when it turns pink and you need to reactivate the silica gels, you have to stick it in an oven for 3 hours. If you have multiples of these, I suggest reactivating them all at the same time so you don't have to keep turning on and off your oven.
From what I have read on the web, desiccant or silica works ONLY in a sealed environment such as a tight sealed case. So is just putting these in a normal camera bag useless? I have no idea. But it gives you a sense of how much moisture is around.
This doesn't even have to be used for your camera gear. This can be used for important documents,
gun cases
or even your collectible sport cards or toys.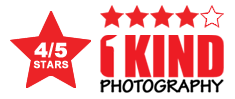 ---