Trick Out a Variety of Lens Sizes With One-of-a-Kind Covers
BlackRapid announced the launch of LensBling, a series of rear lens caps that allow users to quickly and easily differentiate between lenses they own. The caps' bright, bold graphics and labeling put an end to struggling to find the right lens, while increasing speed, efficiency, and the promise of capturing every shot.
"In the heat of the moment, searching through a camera bag for the right lens can be tricky," said Ron Henry, BlackRapid Founder and Chief Creative Officer.
LensBling continues the company's move into the broader camera accessories market with products designed for speed, comfort and efficiency, and focus on innovation in solving photographer's pain points to improve overall experience. In addition to camera straps, the company also offers the SnapR line of camera bags.
Available soon, the LensBling caps will initially come in a variety of sizes for Canon and Nikon lenses and are interchangeable with other system cameras, with additional LensBling rolling out in 2012. You'll be able to purchase them from
Amazon
,
B&H Photo
and
Adorama
, when it becomes available.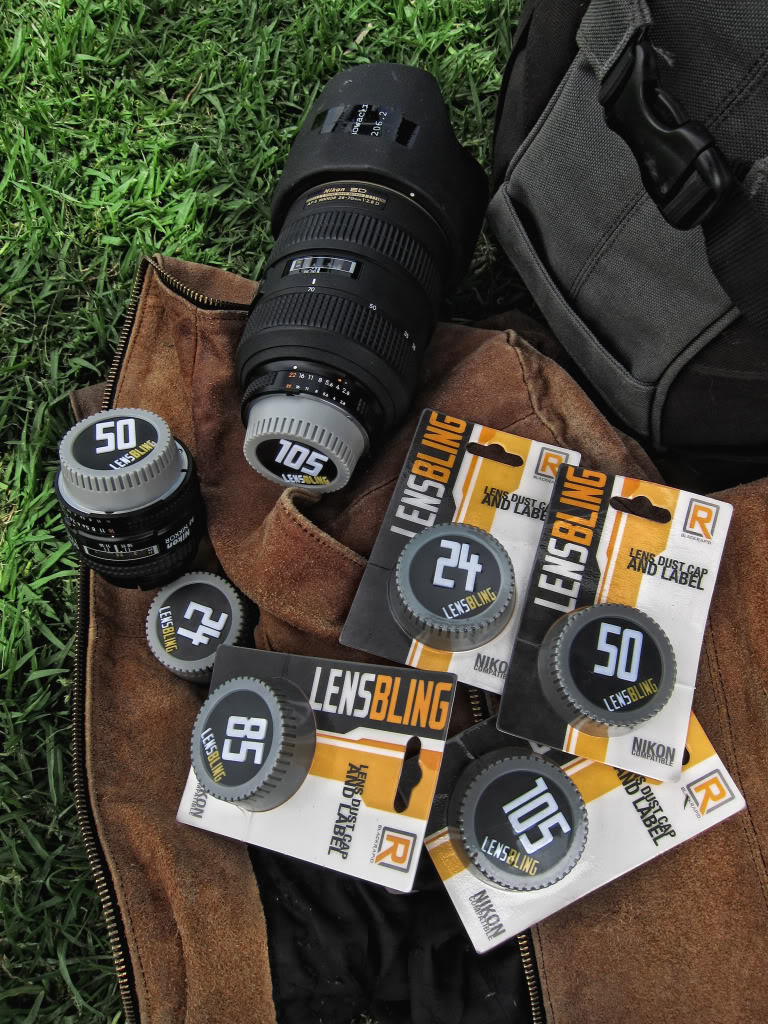 Canon
Sizes 24mm, 24-70mm, 50mm, 85mm, and 70-200mm.
Nikon
Sizes 24mm, 50mm, 85mm, 70-200mm and 105mm.
Source:
BlackRapid