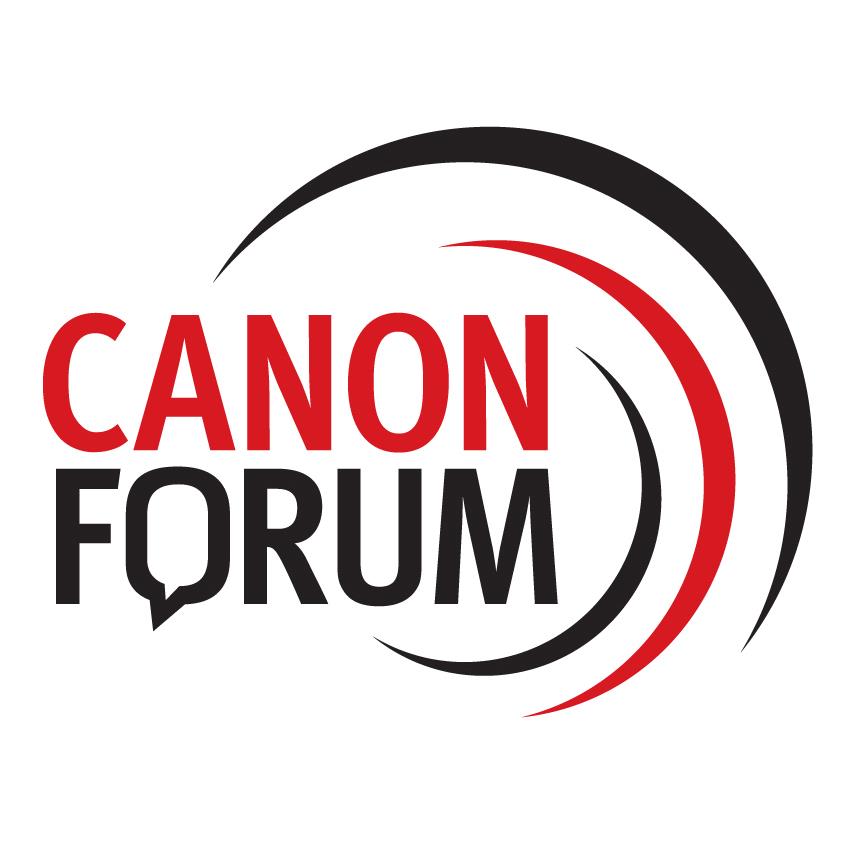 Canon has officially launched its own Canon forum. This is a public forum and open to anyone. Currently, there are five open boards: Camera, Printer, Cinema EOS, Camcorder and General Discussion. I'm sure as they get things settled, there will probably be more sections and sub-forums in the future.
You can register to join and start a conversation at
http://forums.usa.canon.com
.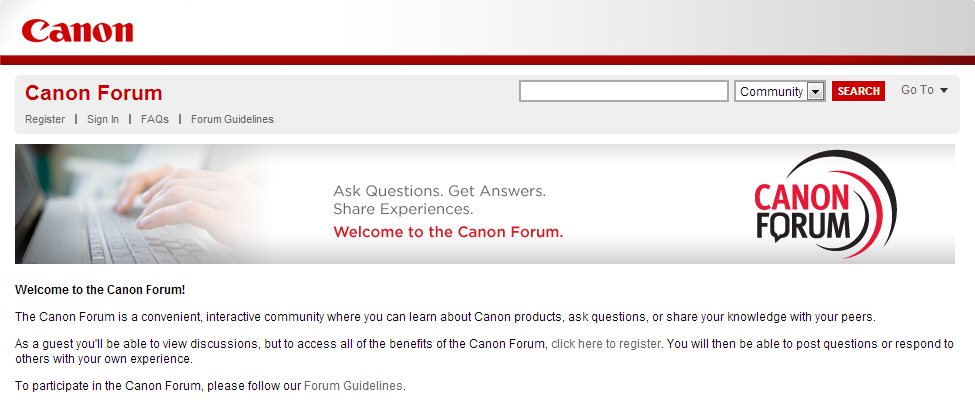 Continue reading for press release.
New Canon Forum Provides A Platform To Ask Questions, Get Answers And Share Experiences With Peers

LAKE SUCCESS, N.Y., November, 13, 2012 – Canon U.S.A., Inc., a leader in digital imaging solutions, today announced the launch of the Canon Forum, where enthusiasts can communicate with one another to trade personal tips and techniques to get the most out of their Canon products and post personal product experiences.

"We are very excited to offer our customers a place to ask questions, interact and learn more from their fellow Canon users," stated Yuichi Ishizuka, executive vice president and general manager, Imaging Technologies & Communications Group, Canon U.S.A. "With the rise of social media, Canon recognizes the importance of connecting users to each other for information-sharing purposes."

Users can browse the Canon Forum page, forums.usa.canon.com, and then register to join or start a conversation. To help organize the various topics being discussed in the Canon Forum, there are five boards now open: Camera, Printer, Cinema EOS, Camcorder and General Discussion.

The addition of the Canon Forum adds to the growing number of Canon U.S.A. social media sites that are currently available. The other sites you can visit directly from the Internet and through links provided within the forum are:

Facebook: www.facebook.com/canonusa
YouTube: www.youtube.com/canonusa

For more information about Canon U.S.A., please visit: www.usa.canon.com
Source:
Canon U.S.A