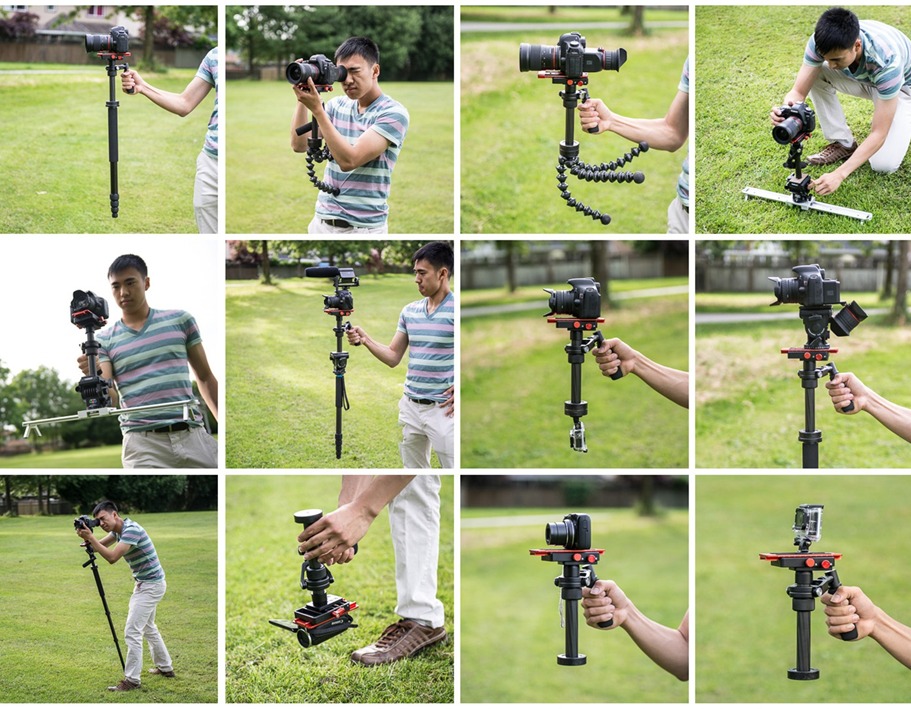 A new photography accessory has popped up on Kickstarter. It's called the Camvertible Video Camera Stabilizer. We liked the
GlideCam
for that nice fluid motion but it was bulky and required a lot of adjustment. The Camvertible is half the size, looks to be less hassle and much more affordable.
It's small enough to fit in your camera bag, it's much more affordable and you don't have to worry about trying to balance your camera gear for an hour. I also love the fact that it can be attached to a monopod or slider.
Continue reading for more information about Camvertible and how it works.
What is the Camvertible?
The Camvertible is a professional quality video camera stabilizer that not only provides silky smooth walking, running, and sweeping shots, but cleverly combines with existing equipment such as monopods to give you the full benefits of both accessories in one package.
How does it work?
Camvertible works in a similar way to current stabilizers on the market, based on the principles of inertia and center of gravity, but instead of using weights that serve no other purpose, Camvertible uses accessories like monopods for counterbalance. A fully adjustable gimbal accepts a wide range of accessories with differing sizes and weights.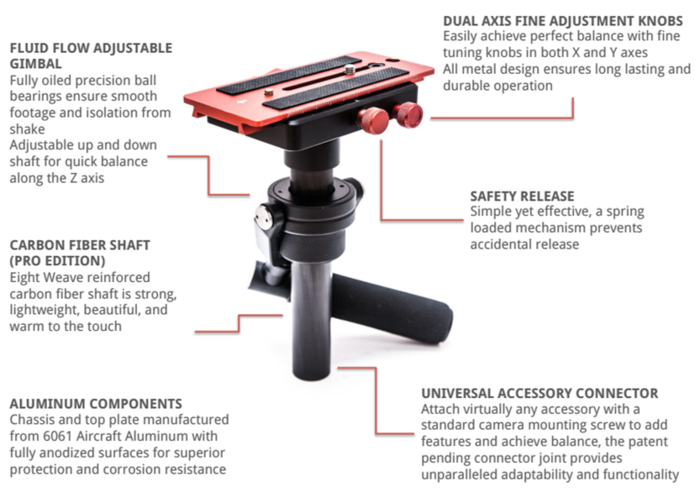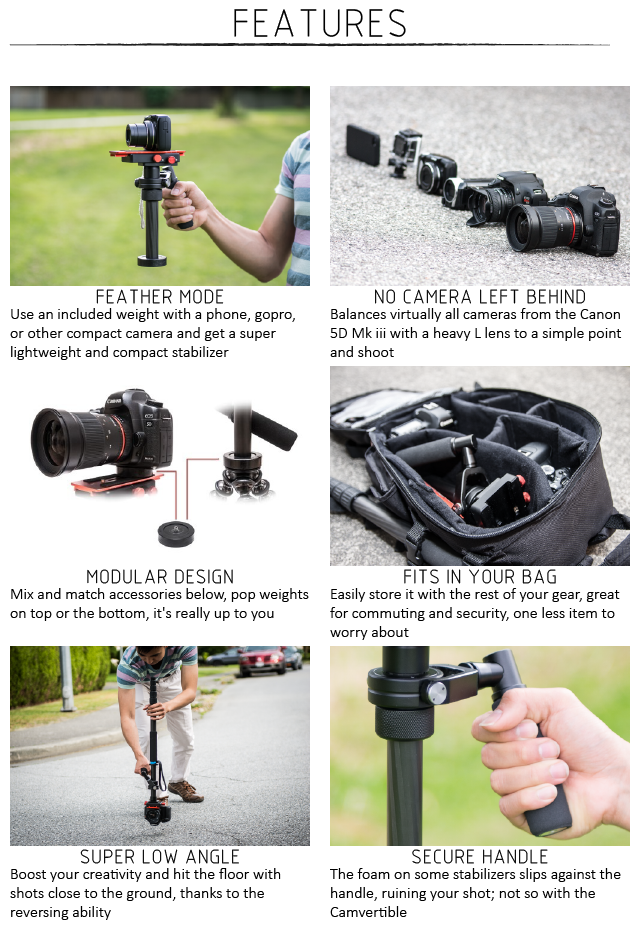 Advantages & Benefits
Current Stabilizers are expensive. The GlideCam HD-2000 for example has a retail price of $500. Camvertible is more feature rich while being affordable to the average consumer
Existing Stabilizers are annoying and clumsy to switch between accessories. Camvertible allows many accessories to be attached
Camvertible is loaded with professional features such as fine tune adjustment knobs, ruler scale, and safety release pin. In fact, most stabilizers that are under $300 do not have a fine adjustment knob. Typically other stabilizers require up to 30minutes of adjustment before each shoot. The Camvertible is ready within minutes