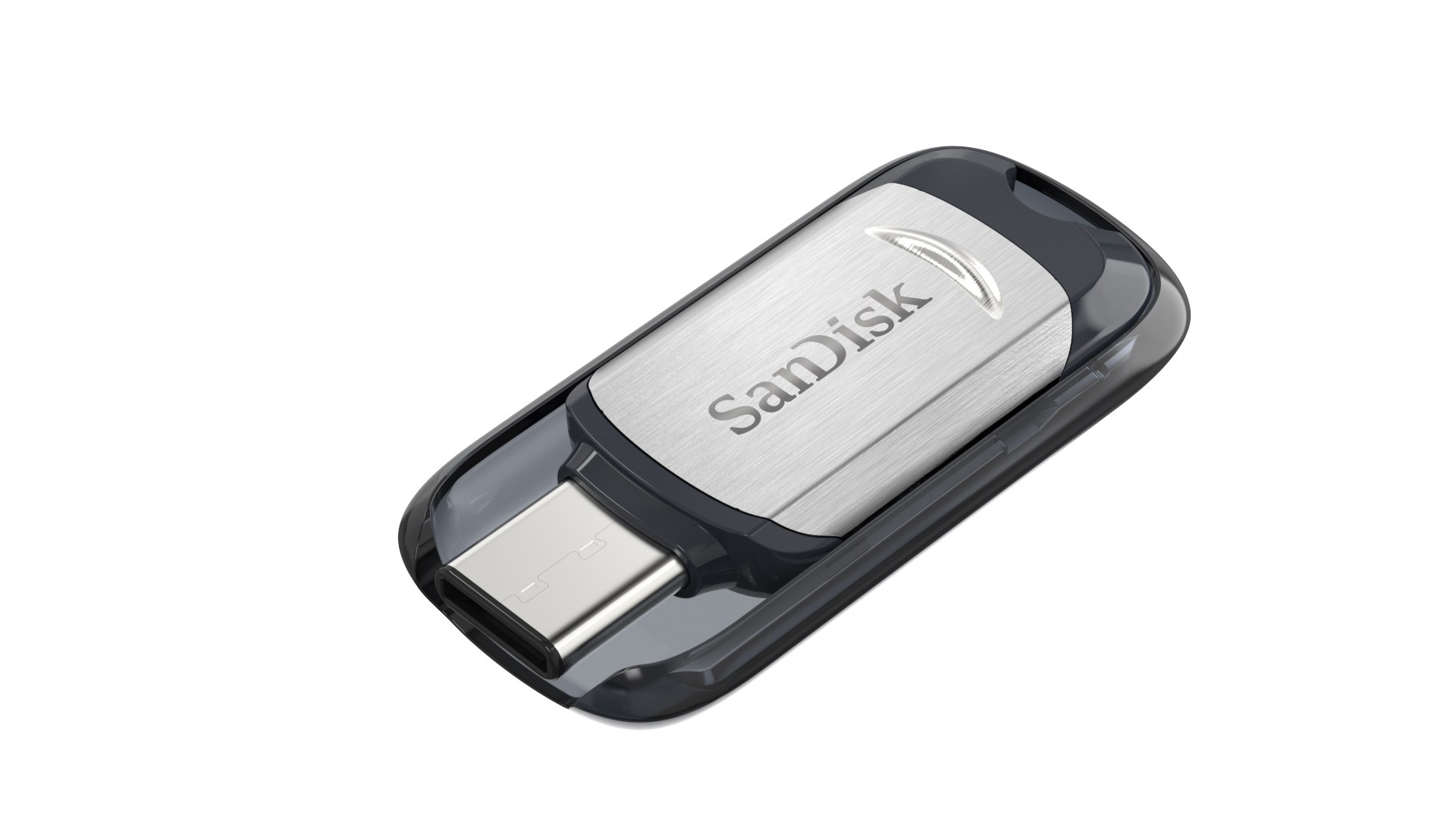 SanDisk announced at Mobile World Congress a new USB flash drive called the Ultra USB Type-C Flash Drive that uses the new tiny and reversible USB-C connector. USB Type-C is set to become the new standard for USB devices in the future. It's the new standard that we'll be seeing on every type device; it is able to transfer power, data, sound, video, it's reversible and it is fast!
The company has recently announced a new mobile flash drive that has been designed for USB-C devices specifically. As you can see in the photo above, this flash drive is pretty standard in terms of its design and function, but it does come with a USB-C connector meaning that if you have a laptop like Apple's new MacBook, Google's Chromebook Pixel 2 and Dell's XPS 12, XPS 13, XPS 15 and Latitude 7000 series laptops, you will be able to connect the flash drive to it without needing an adapter.
Of course we expect that further down the line, USB-C devices and accessories will be more widely-available, but in the meantime this USB-C flash drive might tide early adopters over until more options are out there. In terms of storage, it will be available in 16, 32, 64, and 128GB storage sizes. Users will get USB 3.1 performance with read speeds of up to 130MB/s for the 16GB flash drive and up to 150MB/s for the 32GB to 128GB drives.
They aren't particularly expensive either with the
16GB
priced at $19.99, the
32GB
at $29.99, the
64GB
at $49.99, and the
128GB
at $79.99. The SanDisk Ultra USB Type-C Flash Drive will come with a five-year warranty, and as of today, you can buy one from
Amazon
, and other leading retailers.