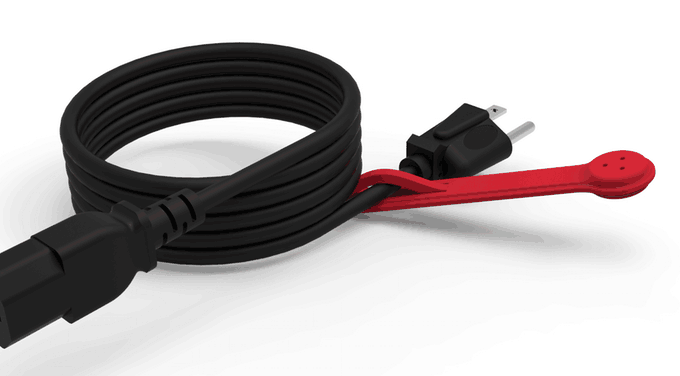 We're always looking for new items and even though it's not directly related to photography, it can be. But most importantly, it can be around the house as well. The latest product we found is the
Cloop
on
Kickstarter
. Hate having to wrap Velcro around too many times? With Cloop you only have to tie it around once and hear that snap!
Cloop is an elegant magnetic cable keeper, which serves as a cable management solution for people on-the-go. The Cloop is specifically designed to help you keep your cables neat and tangle free. It uses neodymium magnets for a strong closure and lets you stay organized so you can quickly retrieve the cable you need. We all have busy lives so don't waste it untangling..
Whether you're at home, in the office or in the studio, this is perfect for your laptop chargers, cellphone chargers, extension cords, ethernet cables, appliances, hair dryers, vacuums, HDMI and anything that has long cables.
Cloop keeps your cables quickly organized and ready to go!
Keep your cables tidy to easily access them
Always have your cables ready to use
Simply snap to keep your cables untangled and organized
No more untangling knots
No more messy cables
No more cables going to that dark place behind your desk