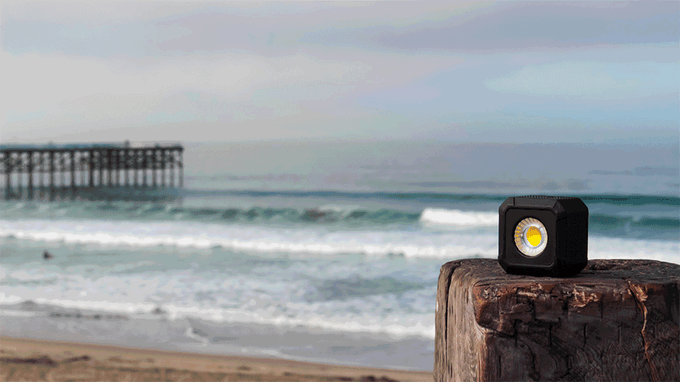 One year ago, Lume Cube launched their first campaign on Kickstarter. It gave them the boost they needed to launch a light that soon became the preferred lighting solution for professionals, consumers, and content creators alike. They've sold millions of dollars worth of Lume Cubes, developed 20+ lifestyle accessories and created some of the most incredible content with the world's top photographers, videographers and athletes.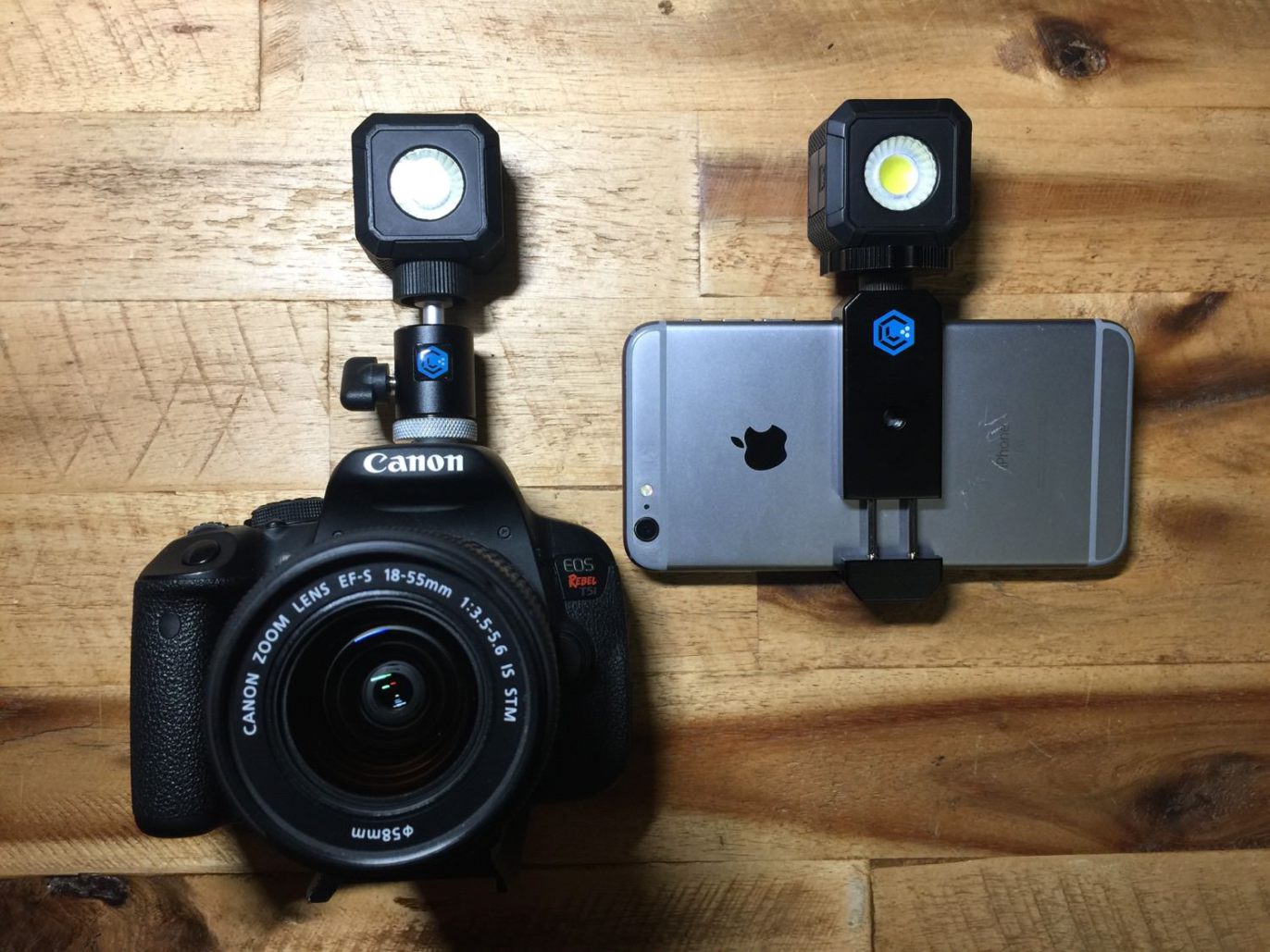 Backers have asked for a lighting solution geared towards mobile content creators. Lume Cube has developed a product that will change the future of mobile content creation forever. With the
Life Lite
you can have pro-quality lighting wherever you and your phone may go. And what better way to launch the
Life Lite
than by returning to the
Kickstarter
platform and paying tribute to our humble beginnings?
No matter what camera you use or lifestyle you lead, the Life Lite enables you to keep the fun going and capture every moment along the way. It's the smart, social, portable light that can go virtually anywhere you go. It truly is your everyday light.
Features :
0-1000 lumens of fully adjustable, studio quality light
Manually control or connect via bluetooth to control multiple Life Lites from a single device
Multiple levels of strobe mode for creative video and lighting effects
Waterproof down to 10 meters (30 feet)
Half the size of a Lume Cube, weighing ~2 oz
Specs :
Size: 1.5" x 1"
Weight: 2.5 oz, 50 g
LUX: 350 @ 1M
LED Temp: 5600K
CRI: 80
Waterproof: 10M / 30Ft
Battery: Internal Non-Replaceable Li-Ion Polymer
Charge: Micro USB
Run Time: 30 Min @ 100%, 60 Min 50%
Mounting: Encased Earth Magnet, Standard Tripod Mount (¼-20)
Control: Bluetooth and Single Button Manual Operation
Manual Settings: 10 Manual Brightness Adjustments
Modes: Photo / Video / Strobe
Devices: iPhone, Android, Digital Cameras, Video Cameras, GoPro
Pledge starts at $39 for a single Life Lite. Twin pack is $74. You're also able to get a bundle with bike mount, smartphone clip, mounting bar, etc.
Lume Cube Unveils The Līfe Līte: a new generation of Mobile Lifestyle Lighting for iPhone, Android,and any Casual Capture Device™
San Diego, CA (October 29, 2016) -- Lume Cube, one of the most innovative and disruptive camera lighting brands, is proud to unveil the Līfe Līte. The new portable light delivers the same award-winning design and functionality as the original Lume Cube, but scaled down in size, weight, and price to offer mobile lighting to the masses.
The Līfe Līte is the next generation of Lifestyle Lighting, enabling the everyday mobile photographer to harness the power of light in the palm of their hand. In a world where 2.3 billion people own smartphones, the Līfe Līte is the most innovative solution for low-light or night situations, offering a frictionless design geared toward the smartphone users, mobile content creators, and everybody in-between.
Pro surfer Jamie O'Brien says, "I think it's awesome. It allows us to do things that we weren't able to do before. I wanna take this light all around the world - the sky's the limit. It's different, it's fun, it is cool content."
The original Lume Cube sprang into instant fame after a successful first campaign, chosen as a Kickstarter Staff Pick of 2014. Since then, Lume Cube has opened distribution in over 45 Countries, launched partnerships with some of the world's largest companies and is now the preferred lighting solution throughout the content creation industry. In the last 12 months, Lume Cube has been awarded USA Today's 'Best Of CES - Editors Choice' award, the Lucie Technical 'Best LED Element of 2015' Award, Videomaker's 'Best Light of the Year' award among many others within the Imaging and Consumer Electronics industry.
"As we enter our second year, we want to assure our faithful supporters that there is much more to come in the Lume Cube road map and we'll never stop innovating. When our customers speak, we listen, and we believe that the Līfe Līte is the answer that many have been searching for" commented Lume Cube Founder and CEO, Mornee Sherry.
The success of Lume Cube originated from the early support of the Kickstarter community. For this reason, they are honoring their roots to release the Līfe Līte on the Kickstarter platform at a special early bird price today, October 29th. With your support, they'll be able to achieve large scale production and begin sharing the Līfe Līte with the world.
Visit the Līfe Līte Kickstarter page
here
and support the project by pledging on a variety of special Kickstarter-Only reward levels!