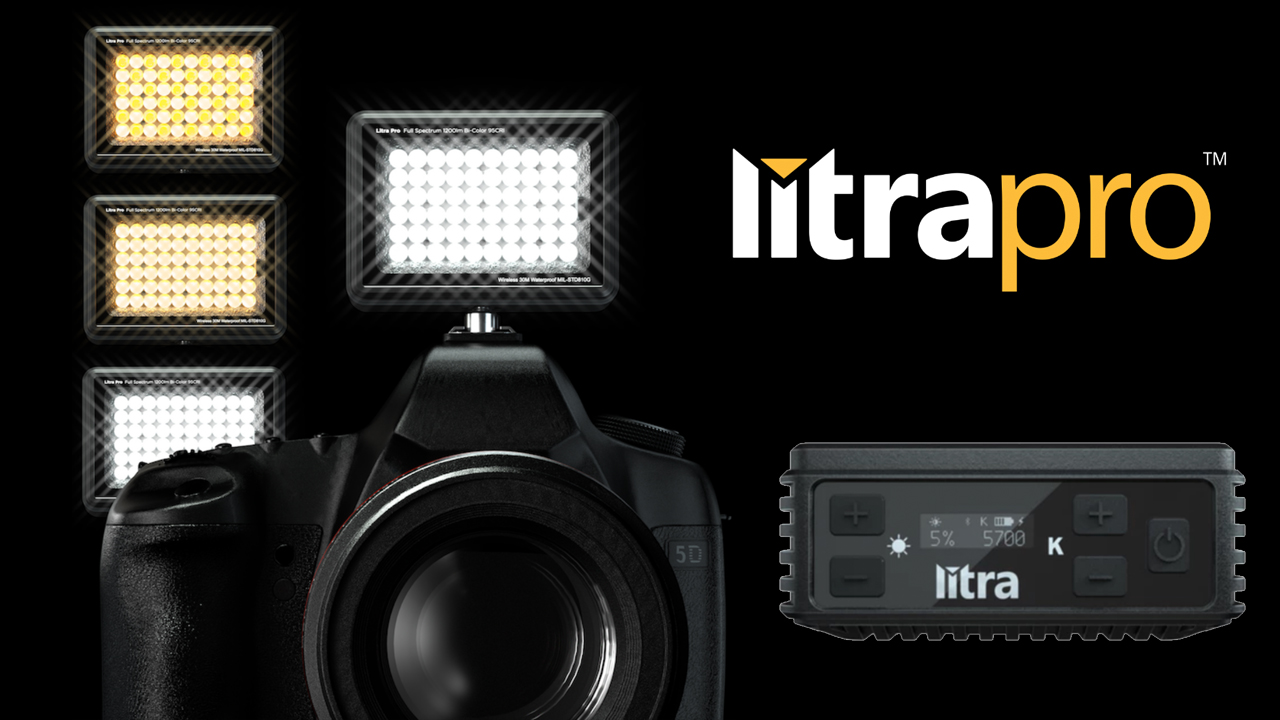 World's First Compact Full Spectrum, Bi-Color, Bluetooth Compatible Video and Photo Adventure Light. Studio quality lighting on the go
Litra is a dedicated to creating the best Professional Adventure Lighting available on the market. Litra has launched a
Kickstarter campaign
for their award winning
LitraPro
- the world's first full spectrum, bi-color video and photo adventure light. LitraPro is a ultra rugged, waterproof, bluetooth compatible, fully dimmable, bi-color light. The LitraPro is designed to be your "must have light" for studio, run and gun, underwater and any photo and video adventure your creativity and imagination takes you on.
The LitraPro is 95 CRI and is bi-color (3000k-6000k) which outputs up to 1200 lumens. It's small enough to fit in your pocket. It's also a fully dimmable light from 0-100%. There are 2 x 1/4/20 standard camera mounts and a includes a DSLR shoe mount and diffuser as well.
It has a intuitive OLED display and controls and can be controlled via Apple or Android. MicroUSB charges the built-in lithium-ion rechargeable battery and has a battery life of 10 hours at low and 45 mins at max.
Litra offers a huge range of optional accessories such as a softbox, barn doors, honeycomb filter, filter set cold shoe ball mount, double/triple mount, handle and a tripod.
You can pledge yours on
Kickstarter
, but the Early Birds are already sold out but you can still get it for $145 (35% off retail). They also have bundles. Estimated delivery is November 2018.