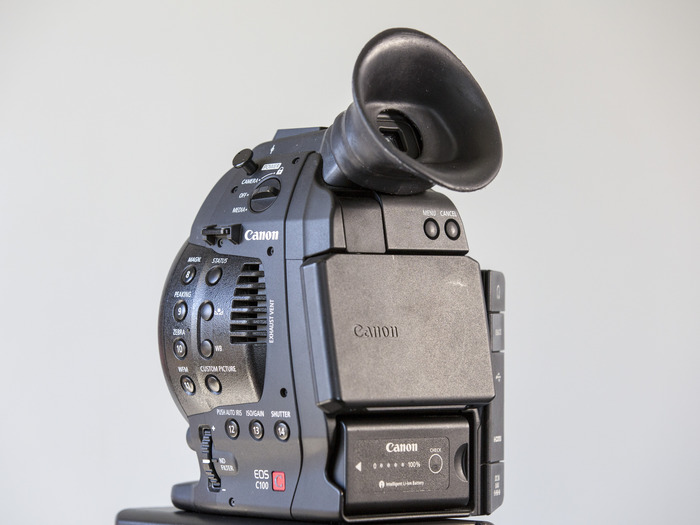 If you own a Canon EOS C100, you may be one of those who are longing for an eyecup. Light gets in the viewfinder when shooting outdoors and the hard rubber feels terrible on your forehead. There is a new Kickstarter campaign has started to manufacture an eyecup that slips right over the viewfinder of the C100.
The C-Cup stays in place and can work for both left and right eye shooters. It's easy to attach since it just slips on and is held in place because it is form fitted around the viewfinder.
Kickstarter early adopters was able to get the C-Cup for $25 which has since been sold out but you can still get it for $40.